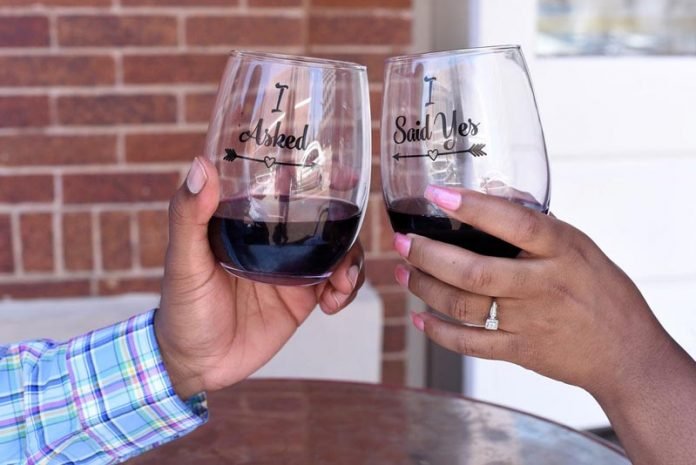 10 Unique Ways to Propose to Guarantee a "Yes!" : In the United States, about two million people each year end up getting married.
You've probably seen all kinds of different proposals on social media, but how do you make yours one that stands out?
The best proposals are personal, but with that in mind, allow us to impart some inspiration with this list of unique ways to propose.
A Hike to the Top of A Trail

If you are both outdoorsy and athletic, you could take her on a hike. You can hike up to the top of a mountain, and make the hike even more memorable by proposing once you reach the top.

This is a simple idea, but with the endorphins from the hike and the amazing scenery and landscape around you, it will really create a memory that you both will never forget.

Self Publish Your Love Story

If you wanted to do something artsy, you could write up the story of how you ended up together and how you fell in love and self publish it into a book.

There are all kinds of companies that will help you bind and print your own book.

At first, this can be a surprise gift, and then once you read it together and get to the end, you can propose and then start the next chapter in your love story.

A Romantic Trip

If you wanted to get away and make memories in a new place, you can plan a romantic trip for the both of you.

If you wanted, you could have the flight attendant on your airplane make an announcement and propose while you are flying high above the world.

You could also take her to a famous landmark or somewhere special for the both of you and show her the best quality CZ engagement ring there.

Include the Friends and Family

If you all are close with your friends and family, there are all kinds of ways you can involve them in the proposal as well. Sometimes just including your friends and family can make the proposal even more special.

You can gather a bunch of friends and families and have each one hold a letter up on an object that will spell out, "Will you marry me?"

There are all kinds of things you can write this phrase on. You can have it on balloons, newspapers, and even just a sign.

Instead of having your friends and family ask the question, you could also have them go undercover and take photos so that you can remember this special moment.

To be able to do this though, you may need to plan it somewhere private.

Do Something Sweet and Simple

Sometimes the gesture doesn't need to be big and crazy. Sometimes sweet and simple can be even better.

Sometimes spontaneous can sometimes be the most romantic gesture. If you feel the moment is right, just get down on one knee and ask.

There are other simple romantic gestures you can do before you pop the question. You can fill the room with candles to set the mood right and then ask.

If you wake up together one morning, you can slip the ring on their finger before they wake up and wait to see how long it takes them to notice.

Another romantic idea is to recreate your first date. Go out to the restaurant or the movie theater that you went to beforehand, but this time, create a different ending by proposing.

Go to a Trivia Night

If you both love trivia, you may want to head to your local bar and participate in a game. You could have the person running the trivia night have the last question be the marriage proposal.

The only right answer has to be a yes.

You will also get to celebrate with everyone else in the bar who is participating in the game.

Take a Hot Air Balloon

Instead of proposing in an airplane above the ground, you could also propose in a hot air balloon.

You can check to see if there is a hot air balloon festival near you and ask for a private hot air balloon ride. It will be romantic if it's just the both of you without having a group of other people crammed into the basket with you.

This way you can enjoy a romantic view without having to sweat and climb to the top of a mountain for the same views.

Enjoy Some Food Together

If food is something that you are both passionate about, there are plenty of ways to incorporate it into your proposal.

You can have a baker make a cake and have the proposal written in the frosting. Once you show her the cake, you can enjoy eating it afterward too.

If you are both crazy about wine, you can have a custom label printed on a bottle and then have a toast after you ask the question.

Have a Jigsaw Puzzle Custom Made

If you both love problem-solving puzzles, you can have a custom jigsaw puzzle made with a picture of the two of you and then the words, "Will you marry me?"

If you both love spending nights or rainy days inside, this could be the perfect way to do it.

Take an Art Class Together

One last idea that is sure to make her say yes is to take an art class together.

You can attend a local painting class that will teach you how to paint something simple. Your partner will never see it coming when you show them your canvas that has the words, "Will you marry me?" on it.
Find More Ways to Propose
These ways to propose are a sure way to guarantee a yes.
Proposing can be a really nerve-wracking next step in the relationship, but it can also be an exciting one.
For more relationship advice and where to go from there, make sure you check out some of our other blog posts!
Related Videos about 10 Unique Ways to Propose to Guarantee a "Yes!" :
07 Unique & Best ways – How to propose a girl? | Dating & Love Tips for better relationship.
Classy Proposing Ideas To Make Her Say A Yes
How to Pull Off a Surprise Marriage Proposal
10 Unique Ways to Propose to Guarantee a "Yes!"