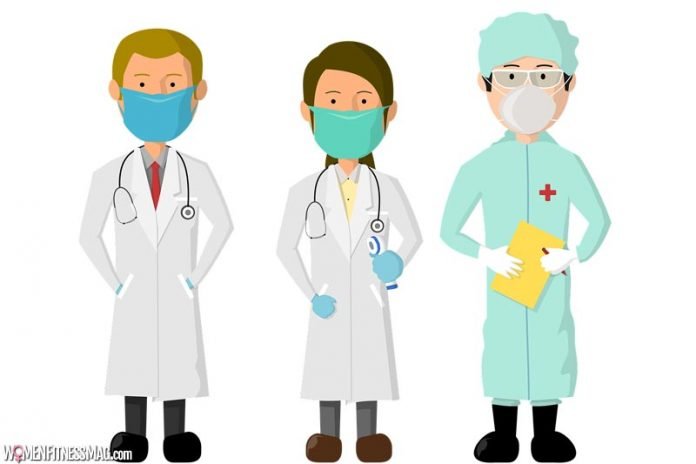 11 Survival Tips for Registered Nurses : Registered nurses (RN) are trained medical professionals who look after patients. Their duties include administering medications, running tests, educating patients, and maintaining medical history, among many other tasks. RNs may work multiple shifts to overcome short-staffing in healthcare facilities.
Demanding work conditions in a faced-paced healthcare environment can often take a toll on nurses' physical and mental health, leading to burnout, mismanagement, and medical negligence. Hence, learning how to cope and survive in such an environment is crucial.
If you're an RN looking for some survival tips to stay healthy and work better, look no further than below. We've shortlisted a few tips that might help.
Keep your knowledge and skills current
Staying up-to-date helps you improve your nursing practice. It enables you to work more efficiently and look for work opportunities that allow you to create a better work-life balance. So, consider enhancing your know-how and skills by enrolling in an online RN to MSN program and attaining higher nursing education. Taking the online route enables you to create a flexible learning schedule around your job hours.
Take care of yourself
You must find ways to cope with stress. You must ensure you're also eating correctly, exercising, getting enough rest, and taking breaks. These are all essential steps that will help you take care of yourself. When nurses feel stressed, they should take time to do something just for themselves. The goal is to be less overwhelmed and more relaxed so that you can manage patients and work better.
Be ready for emergencies
You must be aware that a patient could experience an emergency at any time. Being ready allows you to react quickly and efficiently. For example, you may need to know where medical supplies are located and where the nearest telephone is in case you need to call for help. An intelligent way to ensure safety is to ask other staff members to list all emergency exits and supplies in an emergency.
Be patient and compassionate with patients
You need to remember that having a bad day is no excuse for being rude or short with patients and their families. You must also be patient with family members who may not understand all the information you communicate. How you communicate with patients and family members will determine whether their experiences are pleasant or unpleasant.
Stay organized:
One of the keys to successfully dealing with shift work is organization. You need to develop a system that works best for you, whether it involves using an old-fashioned day planner or smart apps. If you prioritize tasks, you will be less likely to get overwhelmed by the number of things you need to do. Organize tasks based on what's more important and what needs to be done first. Create a list and tick off tasks you complete as you progress through your day.
Think positively
Instead of thinking negatively, you need to focus on what you like most about your job. The more optimistic you are, the more likely you will have rewarding experiences. Write down your goals, create a list of things to accomplish, and remember that you can achieve anything you want. Positivity will help you get through a tiring shift like a breeze.
Find support systems online
One way to find support is to join an online community of nurses. A healthcare forum can offer a wealth of information and support from other nurses who have been in similar situations. The online community can also provide you with a great deal of emotional support and belonging if you feel alone in this challenging profession. You can also lookup to friends and family for additional help to get non-work-related tasks done.
Set boundaries
You need to figure out your limits and how much you can handle. If you get overwhelmed, you should take time to relax and recharge before starting work again. You should also ensure your workloads are balanced and have downtime to complete essential tasks, such as filling out online nursing programs. Having a good work-life balance is critical for nurses who want to feel satisfied with their career choice.
Be proactive
You can't afford to be passive when it comes to your career. You should find ways to set yourself apart from the competition by becoming a lifelong learner. You will also benefit from finding mentors who can offer guidance and share knowledge. You need to take an active role in your education and career if you want to survive in the long haul.
Remember that no one is perfect
You need to remember that you are not alone when it comes to making mistakes. Everyone is bound to slip up occasionally, but you should try your best to learn from your mistakes and avoid repeating them. Making a mistake and moving on helps you learn better and focus on what's to come ahead.
Communicate with other nurses
You should never assume your co-workers are aware of their responsibilities. You need to communicate with each other and ask for help when needed. Nurses who work as a team will be able to care for their patients more efficiently and provide better care to their patients. The nursing profession is challenging, but nurses who can adapt and learn to care for themselves will enjoy their jobs more.
Conclusion
If you're struggling to manage your job as a nurse, take help from the tips mentioned above. Upskill your practice, have a positive outlook, maintain your well-being, and get all the support you need. Nursing is a tough job, and only the fittest and most competent can survive. Are you up for the challenge?
Related Videos about Related Videos about 11 Survival Tips for Registered Nurses :
11 Survival Tips for Registered Nurses
words of advice for new nurses, new nurse tips and tricks, nursing tips and tricks, nursing tips for newborns, nursing tips for students, tips for being a good nurse, new nurse checklist, breastfeeding tips,