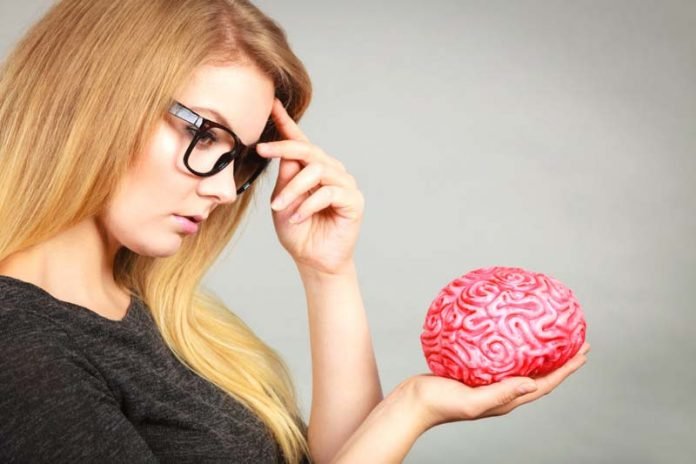 3 Reasons Active Women Will Want to Try This Brain Booster : Women have a lot on their plates, especially those trying to juggle it all. Too often, women struggle to find the energy and focus needed for a successful workout. Women's brains can be focused on everything else they must do that day, or they are too tired to even make it to the gym, rendering their workouts completely ineffective. That is where a brain-boosting supplement like Forebrain by Force Factor can help.
1. It's More Than Just a Caffeine Supplement.
Forebrain is more than just another supplement filled with caffeine. While the supplement does contain a premium form of caffeine, it is just one of several ingredients that render this product highly effective and a top brain-boosting supplement for women (and men, too!).
The product's ingredients are broken down into three primary blends: the MemorySafe™ blend, ThinkUp Advanced™ blend, and the BioBrain+™ blend. Each of these blends works to help enhance the overall effectiveness of the product.
The MemorySafe™ blend contains both Bacopa monnieri and COGNIGRAPE™, a red grape extract. This blend is scientifically suggested to help improve memory. That means more easily being able to remember the important things on your to-do lists for the day. Plus, these ingredients help improve concentration, focus, and mood. This translates to better performance no matter what you're doing.
The ThinkUp Advanced™ blend contains zümXR® Extended Release Caffeine, Thinkamine™ Vincamine, and Huperzine A. This blend works to give you the energy necessary to tackle all of the day's chores. You no longer have the excuse that you don't have enough energy to go to the gym or follow through on a task or project!
Lastly, the BioBrain+™ blend contains BioPerine® Black Pepper Fruit Extract, clinically shown to improve absorption of key ingredients.
2. All Types of Women Have Embraced Forebrain by Force Factor.
Women (and men) are raving about Forebrain. Some are calling the product a "godsend" when it comes to helping them juggle motherhood and everyday life. The mom-blog, Born2Impress.com stated that Forebrain by Force Factor was every mom's "secret weapon".
Likewise, HeandSheFitness.com emphasized how the supplement is a one-size-fits-all product that both guys and gals alike can use. It stated that the product is equally effective for both men and women, unlike other supplements on the market that are geared toward just men or just women. This makes it possible for both you and your significant other to use the same supplement, saving you time and money when it comes to buying effective brain-boosting formulas.
Lastly, Alyssa at Style Vanity called the supplement a "triple-action" product which helps to delivers "unmatched cognitive performance". She highly recommended the supplement to anyone looking to boost their cognitive function and improve their memory and mental clarity.
3. Trying Forebrain Is Easy. It's Available at GNC and Online.
Stop letting the "I'm too tired to work out" excuse keep you out of the gym. With Forebrain, you'll have the energy and focus you need to not only get an effective workout in, but also to get everything else done on your day's to-do list.
Forebrain is available through Force Factor at https://www.forcefactor.com/products/forebrain and at GNC locations, including: http://www.gnc.com/memory-formulas/464110.html
You can also try a free sample from Force Factor by paying shipping and handling. Get the energy and focus you need to get back in the gym and on with life!