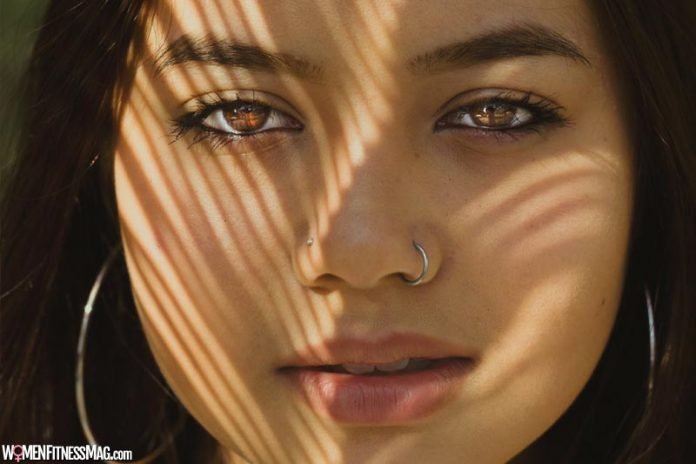 4 Nose Rings Trends That Never Go Out of Style : Nose rings carry the essence of womanhood in them. Women have known nose rings since they were dragged down in chains drilled through their nasal septum by the winning kingdoms as trophies. But the fluidic nature of women has transformed the very meaning behind wearing a nose ring down the centuries. Until, unless sixteen hundred years back when their worth was laid on the table.
Nose piercings were found to help alleviate childbirth as well as menstrual pain in women. Since then, this boon in disguise was mandatorily used as jewelry by women of every stratum in society. Counted as a symbol of wealth, femininity, sexuality, devotion, and beauty, nose rings have forever stayed in our culture.
Different eras have seen different nose ring types, and more or less, various fashion statements have been repeated ages after ages. However, with twentieth century modernization, the way nose rings are worn went through some rapid advancements.
If you are searching for trendier pieces, read through this article. Here we bring you four different types of nose rings whose glamour can enhance your beauty whenever you want.
Four ornate daily wear nose rings for a trendier you
Here are four alternative options that not only add to your sensuality but also complement your daily feminine needs very well.
Nose rings for your septum piercings


Septum rings add the right mix of zest, birr, and color to your dull days. Try one on days when you no longer feel like hiding your skin beneath a layer of flawless makeup. They can add to your natural presence and soften the edges of your face effectively.

Septum clickers with a hanging circular hoop and a straight bar through the nose can be your jewelry for the day. Wear it in the office or wear it for a party and you won't ever feel you have made a wrong choice. They neither stand out nor fail you in times of crucial facial makeovers.

Seam hoop nose rings


Seam hoop nose rings are quite a trendsetter. Simple, slender, and sleek, they effectively merge with every face type beautifully.

They are pretty decorative pieces but do not look too much when worn on occasion. Thus, seam hoop nose rings are a must-have for everyday wear and perfect the glam quotient required for the day.

Captive beaded nose rings


Beads add to your resplendence, and whether you prefer different colored beads for separate occasions or beads to suit the color of your clothes, captive beaded nose rings are a must-have for women who love wearing nose rings.

Try semi-precious stone beads like turquoise or tiger eye, and you can shine through every season and event.

Nose piercing studs


The next best regular or party wear stuff would be a nose stud that can be worn anytime, anywhere with little effort.

Try colored stones or semi-precious stones to create a small collection. Roll them up in a plastic bag and carry them anywhere in your handbag. Try the colors that best suit your clothes or your party mood, changing into them whenever you want.
If you have these four types of nose rings, you can never look dull or dreary. The sparkle and shine of the nose ring would scatter a beautiful glow on your face day after day. It is also found that nose rings can make women look youthful, adding immensely to their femininity.
In the end, all we would say is try out the ones that suit your fragrance and watch the glow grow on your face.
Related Videos about Nose Rings Trends That Never Go Out of Style :
Trendy design of nose pins, rings …according to your face
Latest & Newest Popular Gold Nose Pin ||Gold Nose Studs
Latest Nose Pin And Nose Ring Designs | Nose Pin Designs | Nose Rings | Fashion Trends
4 Nose Rings Trends That Never Go Out of Style
nose piercing trends 2022, are nose rings in style 2022, are nose rings unprofessional, what does a nose ring say about a girl, what does a nose ring mean sexually, celebrities with nose piercings 2022, are nose piercings out of style, piercing trends 2022,