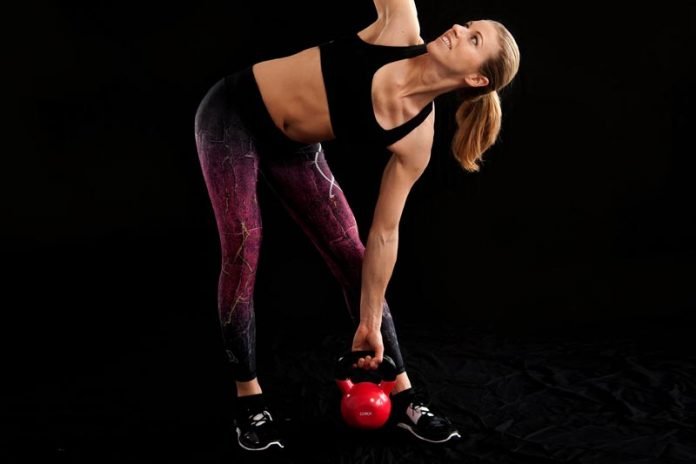 5 Best Strength Training for Women : A myth among all of us that strength training is going to make you bulky and it will transform a woman looks like a man. Most women never pick up weights for training believing in this type of myths. If you are one of those women who think you will get bulky and big from lifting weights then from today just throw out this myth right away!
Weight training helps to boost your metabolism even after your gym session ends, the more calories you burn when working out. Lifting weights will only improve your physique and get you into the best shape.
Here are some weight training exercises you can do for a good toned body.
Push-ups


Push-ups

Push-ups helps you to build your chest muscles, along with the target towards your torso, as your back, shoulders, triceps and your biceps. There are various types of push up as weighted push-ups, arc push-ups, pike push-ups, and many more!

Lunges


Lunges

Lunges are best for your muscles, the results in tightness in the limbs after you performed them. Lunges put strain on your quads, and look after the muscles in the buttocks.

Burpees


Burpees

Want to improve your strength and resistance? Then burpee workout is one of the best ways to burn fat to improve. This incredible exercise help you in improving your breathing. This exercise can burn up to 50% more calories per minute. Along with burning lots of calories it can also help you to improve your metabolism if done faster.

Mountain Climbers


Mountain Climbers

Do you ever try any high intensity exercise, which can give you guarantee and make you sweat and get your heart racing. Mountain Climbers is that exercise with action packed which have the capabilities to push your body to its limit. This exercise makes your heart rate up while firing nearly every muscle group in the body deltoids, biceps, triceps, chest, oblique, abdominal, quads, and hamstrings.

Kettlebell Swing


Kettlebell Swing

Workouts for the muscles in the hips, glutes, hamstrings, lats, abs, shoulders, pecs and grip. Doing kettlebell swing is the best way to increase fat burning without sacrificing hard-earned muscle mass.
If you are looking to fire up your body to get in good shape with strong muscles then strength training is the best way to go.
Related Videos about Best Strength Training for Women :
Total Body Strength Training Without Weights for Women | Home Workout (No Jumping)
Weightlifting For Women
25-Minute Total Body Strength Training for Women (Burn Fat, Lean Up!)
Full Body Workout with Weights, Strength Train, Sculpt & Burn Fat! Home Video Fitness Training
Full Strength / Weight Training Plan for Women
5 Best Strength Training for Women
beginners strength training workout for a woman, weight training for women over 50, female weight training before and after, weight training for women over 40, women's weight lifting routine free weights, strength training for women over 60, weight training for women near me, how to start weight training for females,