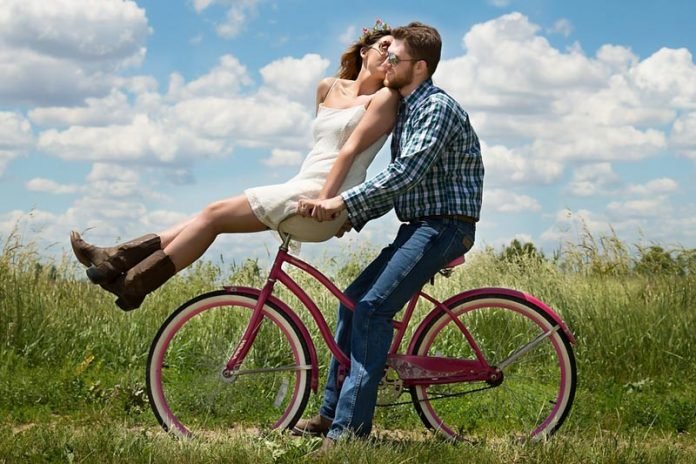 5 Fun Activities That Will Strengthen Your Relationship : Being with someone long-term takes work and isn't always glamorous. Not everyone looks sexy and acts cooperatively every hour of every day. So don't even hold those expectations. Also, don't let routine and the humdrum of daily life steal your fire. Here are five fun activities that will strengthen your relationship and keep it fun:
Get physical


We have heard of the Dad bod, but why is it a thing? When we take ourselves off the market after entering into a committed relationship, it can be hard to remain fit and looking our best. That is why working out together can be the easiest and most profitable thing for your health and relationship. Not only will this keep you both accountable, but it will give you the energy to keep getting physical later. Needing help getting started? Consider a personal trainer as the third wheel in you and your loves' fitness life.

Travel together


People bond when they go through something together, and there are so many adventures you can have as a couple when traveling to someplace new. Not only do you get the health benefits of traveling, but you get the time to focus on who you two are in the world and make memories that you can reminisce on for years to come. So book the tickets and go explore!

Consider season tickets


If you two are big sports fans, season tickets could be the thing that keeps your relationship fun and exciting. It provides something to look forward to regularly and keeps you rooting on the same team. Seeing team members working together for a win could be the perfect analogy for your relationship. Plus, dressing up and screaming until you're hoarse with your loved one just can't be beaten. Just be sure to save some of that energy for when you get home.

Massage yourselves


Massages aren't just for the luxury spas you have to save a few paychecks for. With YouTube, you can learn so many techniques together and get to know each other's bodies on a more intimate level. This will help you to relax, gain flexibility, and so many more benefits that you can gain together. By taking turns, you both learn what feels good to each other, making you sources of comfort and pain relief when you really need it. You could even splurge on a couple's massage to learn even more moves from the professionals that you can take home and put in your own toolbox for date night.

Take a cooking class


Take a cooking class

By taking a cooking class, you get the benefit of trying something new, but also the experience of working together in the kitchen. This comes in handy on those nights where work went late and you are both stressed and strained for cooking dinner, but take out just isn't in the budget. By learning new techniques and recipes, you are both well equipped to do a dinner dance in the kitchen and create great meals together. This helps reduce stress in the long run and brings you together as a team. Win-win!
In a culture where you hear about divorces and breakups, take action to strengthen your relationship on a daily and even hourly basis. Life is better done together, so try these five activities to keep the fire in the relationship. Which one will you try first?
Related Videos about 5 Fun Activities That Will Strengthen Your Relationship :
6 Tips on How to Have a Strong Relationship
Rubber Band Activity | Strengthening Relationships | Interpersonal Skills
Skills for Healthy Romantic Relationships | TEDxSBU
7 Fun Things To Do With Your Boyfriend At Home
11 Fun At Home Activities For Couples
How Sharing a Hobby Can Strengthen Your Relationship
5 Fun Activities That Will Strengthen Your Relationship
relationship building activities for couples, relationship bonding activities, cute things to do in a relationship, things to do in a relationship to make it better, things to do in a relationship list, things to do in a new relationship, things to do in a relationship to keep it fun, relationship building activities for students,