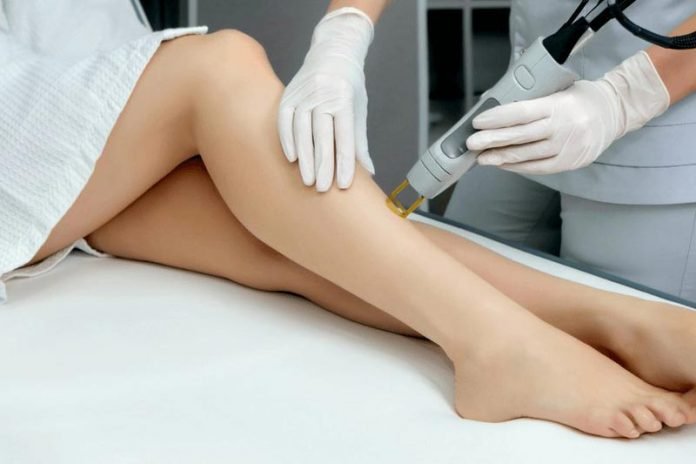 5 Things To Consider Before Choosing A Laser Hair Clinic : Laser hair removal has emerged as one of the most popular hairs removal techniques today. Beyond being tried and tested, it is safe, simple and gives permanent respite from unwanted hair. You need not waste time and money on messy and repetitive procedures such as waxing, tweezing and epilating.
Moreover, you can save yourself from the pain and discomfort they cause. Just a few sessions of full body laser hair removal and you no longer need to worry about facial and body hair!
Everything boils down to choosing the right clinic for the procedure. Here are some tips that can help.
Start by checking their experience
The experience of the professionals matters the most when it comes to choosing the right clinic. Find out about the track record, expertise, and experience of their team. Those who have performed the procedure several times are bound to be more trustworthy. Do check their qualifications, credentials and licensing to verify word-of-mouth claims.
Check the website and visit the clinic
Start by checking the clinic's website and visit the facility to get a fair idea about how they operate. You should prioritize one that uses the latest equipment and advanced techniques. Also, make sure that they are focused on cleanliness and hygiene. See how they treat the customers because you would want a comfortable and friendly experience. These factors matter as much as the skills and expertise do.
Find a feasible location
A feasible location is also a plus point when it comes to choosing a laser clinic. A Google search by "Laser Hair Removal Near Me" is the best way to start looking. It will list all the local clinics located near you. The best thing about finding a facility nearby is that you can save on time and commuting costs. Also, it makes you feel more confident because your specialist will be nearby if you have any concerns or queries.
Flexibility is important
Make sure that the place has flexible timings and easily available appointments. You would not want to wait for weeks to schedule your appointment. Moreover, waiting for your turn can be even more frustrating if the place is overcrowded. Check the opening and closing hours and see whether they match your schedule. Ensure that they have enough resources and capacity to accommodate your appointments when you need them.
Compare and check the prices
Pricing is another factor that you should consider while finalizing a clinic for laser hair removal treatment. Find out about all the options and compare their prices and service quality. But do not fall for the price trap. Someone who sells cheap services may not be good enough. On the other hand, you should not pay more than the industry standards. Look for a clinic that offers discounts and flexible payment plans to make things easier for you.
Finding the best clinic for performing laser hair removal treatment is all about trust and credibility. The laser is a procedure that requires skill and dexterity to be performed safely and effectively. Therefore, you should not settle for anyone but the best.
Related Videos about Things To Consider Before Choosing A Laser Hair Clinic :
Hair removal- watch this video before you spend money on laser hair removal
Everything you need to know about laser hair removal
Dr. Oz Investigates if Laser Hair Removal is Safe
How to Choose a Laser Hair Removal Clinic
If You're Considering Laser Hair Removal, Use This Safety Checklist
5 Things To Consider Before Choosing A Laser Hair Clinic
laser hair removal, types of laser hair removal machines, best laser hair removal clinic, laser hair removal near me, diode laser hair removal, laser hair removal side effects, what to do before laser hair removal, is laser hair removal permanent,