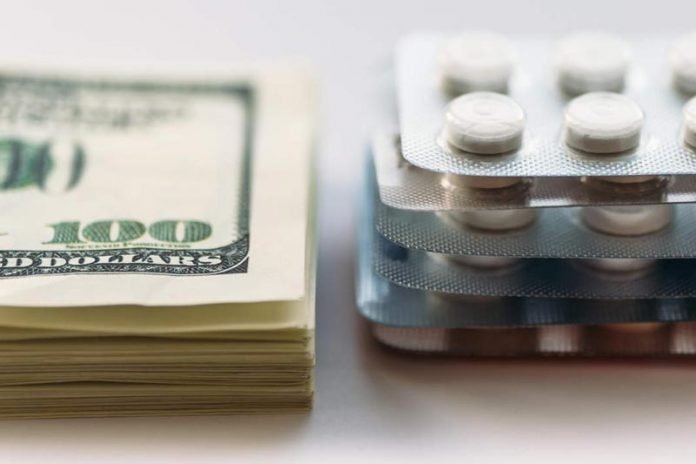 5 Tips for Saving on Prescription Medicine : Does it feel like prescription drugs cost more than ever before right now? You're not just imagining things!
At the top of 2019, pharmaceutical drug companies jacked the prices of prescription drugs up by more than 6%. It made it even harder than it already was for some people to be able to afford the prescriptions they need to survive.
If you're struggling to make ends meet when it comes to purchasing prescriptions, you should know that there are ways to save on pharmacy trips from now on. You can get a deep discount on prescriptions in some cases as long as you're willing to work at it a little.
Check out five tips for saving money on prescription drugs below.
Ask Your Doctor for Free Prescription Drug Samples and Coupons


You can start to save on pharmacy trips before you ever walk into your pharmacy to pick up prescription drugs. You can do it by talking to your doctor about trying to cut costs.

Many doctors receive free prescription drug samples from pharmaceutical companies. They're often willing to give these samples out to patients, especially if they think a patient only needs a few doses to improve an illness or injury.

If nothing else, your doctor might be willing to give you a few prescription drug samples to make your actual prescription smaller. It'll save you a few bucks if you take this approach.

Your doctor might also have prescription coupons that they can give to you to use at the pharmacy. Pharmaceutical companies tend to hand coupons out to doctors like candy in an effort to convince them to prescribe their drugs.

Whatever you do, don't head down to your pharmacy without talking to your doctor first. They could very well help you slash your prescription drug prices in a serious way.
Go With Generic Prescription Drugs Over Name-Brand Ones


If your doctor doesn't have any prescription drug samples to give you and can't supply you with prescription drug coupons, there is one other way they may be able to help you out.

Ask your doctor if they can prescribe you a generic prescription drug as opposed to a name-brand one. Generics are known to cost a tiny fraction of what you would have to pay for name-brand drugs.

At the same time, generics are designed to do the same exact thing that name-brand drugs do. They contain the same ingredients and will produce the same side effects.

The only real difference will be the price that you pay at the pharmacy counter. It's why you should see if your doctor can prescribe you generic prescription drugs.
Choose the Right Pharmacy for Prescription Drugs


The average person puts very little thought into which pharmacy they use to get their hands on the prescription drugs they need. More often than not, they choose whichever pharmacy is closest to their home and go there.

This could be costing you quite a bit of money! Not everyone realizes this, but all pharmacies do not charge the same prices for prescription drugs. However, using a prescription delivery app is a great alternative to save money on prescription medicine.

Before you begin filling prescriptions at a pharmacy on a regular basis, see how much it's going to cost you. You can start to save on pharmacy trips by going with one pharmacy over another one.

You can also shop around for prescription drug prices online. Learn more about how it works and how it could save you a small fortune.
Order a Larger Prescription Drug Supply


Most people know that you can save a lot of money by buying almost anything in bulk. Whether you're shopping for chicken breasts, toilet paper, or bottled water, you'll pay less for things when you buy a lot of them at once.

This goes for prescription drugs, too. When you order, say, a 90-day supply of a certain prescription drug, a pharmacy will usually charge you much less than they would if you were to order a 30-day supply.

You will have to speak with your doctor about tweaking your prescription to include a larger supply. But most doctors don't have a problem doing this if you're going to be taking a prescription for an extended period of time. It makes life a lot easier on them in the long run.
See If You Can Obtain Prescription Drug Assistance From Your State


If you try everything else listed here and you're still not able to save on pharmacy trips, there is one last thing that you might be able to do. It could turn out to be the best move you could possibly make.

Most states have some kind of prescription drug assistance program in place to help those who are having a hard time affording prescriptions. Find out if your state has one of these programs in place.

You can also consult the U.S. Department of Health and Human Services for help. They have a long list of programs that might work for you.

And finally, you might even want to reach out to the pharmaceutical companies that manufacture the prescription drugs you need. They'll oftentimes have programs in place as well for anyone who can't afford to use their prescription drugs.

If you're able to qualify for any of these programs, you won't have to worry about emptying your bank account to get your prescription drugs anymore.
Start to Save on Pharmacy Trips Today
For a lot of people, trips to the pharmacy are routine. They don't have any trouble plopping down a few bucks to get access to prescription drugs.
But for others, a trip down to the pharmacy can be stressful. They're worried about whether or not they can afford to walk out of the pharmacy with the prescriptions they need.
You can start to save on pharmacy trips from now on by utilizing the tips found here. They'll make your pharmacy visits a lot less painful than they are now.
Take a look at our blog to learn about some of the medications that you'll find at a pharmacy that could change your life.
Related Videos about Tips for Saving on Prescription Medicine :
Prescription Drug Saving Tips
Saving money on Prescriptions
Studio 10: Saving money on Prescription medications
How To Save Money On Prescription Drugs
2 Tips To Save Money On Prescription Drugs
5 Tips for Saving on Prescription Medicine
how to save money on prescription drugs, how to pay less for prescription drugs, medicine price list, free medicine, top meds org review, need medicine, free medicine foundation, rx online, Saving on Prescription Medicine