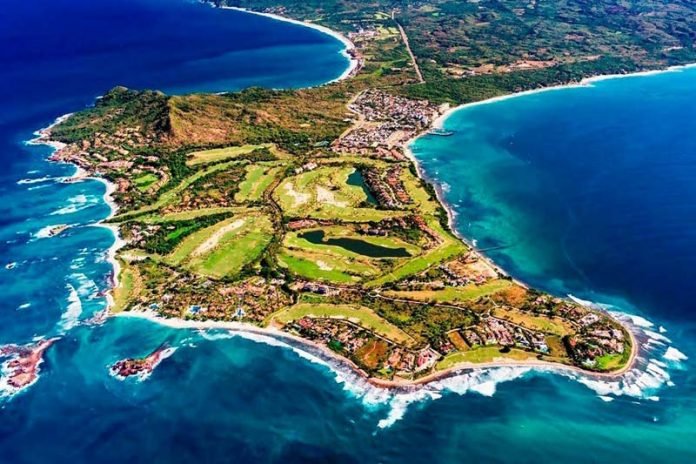 6 Reasons to Visit Punta Mita This Winter : There are few places in the world that offer the same luxury and adventures as Punta Mita, Mexico. Located on a private peninsula, this slice of tropical paradise is a place where you can enjoy a truly idyllic getaway, whether it be lounging under a coconut palm or adventuring with friends. With an incredible number of activities to enjoy, your Punta Mita vacation starts here.
What exactly should you do when visiting this winter? Be sure to fit these must-try activities into your schedule, and you're bound to have an unforgettable escape.
Watch the Migrating Humpback Whales

Whale watching is one of the most popular activities to enjoy in Punta Mita. There is port in the town where you can catch boats that will take you see the migrating humpback whales, whether you prefer to travel in a small group or with fellow tourists on a larger vessel. The whales migrate between December and March each year, and watching them breach the waters just feet from your boat is an experience you'll truly never forget.

Watch the Migrating Humpback Whales

If you've never been on a whale watching tour, or if you've tried them in other parts of the world, you're still going to be amazed by this experience in the warmth and beauty of coastal Mexico. Enjoy seeing not just the occasional one, but often large groups and families of whales. The sheer size and gentleness of these creatures makes for a spectacular experience for visitors of all ages.

Play a Round at the Golf Course

Avid golfers know that Punta Mita is one of the best places in Mexico to play a round or two. Whether you're an avid golfer, or beginner who simply enjoys the sport for fun, you'll want to schedule a tee time at their acclaimed golf courses, including two signature championship par-72 courses. The Pafico course is especially enjoyable and features the well-known, "Tail of the Whale," which is the only natural island golf green in the world.

Play a Round at the Golf Course

When playing at low tide, players can actually walk across a submerged stone path to reach the atoll. Also, if you're here during the whale migration season, you can actually see the whales from the course — enjoying two unforgettable experiences at once.

Get in the Some Shopping

Nothing says vacation like a shopping trip, and you won't be disappointed by your options of local and international stores in Punta Mita. The Maria Bonita, located in the downtown area, has an eclectic array of local folk art, decorations, jewelry, and textiles. If you're wandering to the outskirts of Punta Mita, then you'll want to explore the artisan shops that are located in the El Centro neighborhood. This is the perfect place to find affordable and authentic gifts for all of your friends back home.

Finally, you shouldn't leave the area without visiting the Galeria Tanana. This marketplace specializes in Huichol crafts and is well-known among locals and tourists alike. You can also be confident in your purchases here, as every piece is certified to be fair-trade and authentic.

Venture Beneath the Surface

Scuba diving

Scuba diving around Punta Mita is nothing short of magical. You'll enjoy an awe-inspiring underwater adventure wherever you choose to dive, but the Los Anegados site is an especially famous one that avid divers continue to enjoy year after year. While you're diving, you'll be able to swim amongst nurse sharks, manta rays, eels, dolphins, and other sea life. This area also has caves and rock formations that are fun to explore. Divers will find a long list of dive companies in town, offering affordable dive trips to Los Anegados and other fascinating spots nearby.

Bring Home Your Own Dinner

Sport fishing often takes place from the comfort of a boat, but that doesn't mean it has to. Adventurous travelers, or those who get bored quickly on a typical fishing vessel, can try their hand at spearfishing and catch their own yellowfin tuna, snapper, and wahoo while enjoying the warm Pacific waters surrounding Punta Mita.

When you sign up for a hunt, you'll be accompanied by a professional diver who will easily find your way to the best hunting areas. Also, any fish that you catch will be cleaned, sealed, and put in a deep freeze immediately. That means you can cook it at home later, or take it to one of many nearby establishment that will cook your catch for you in a fun, restaurant atmosphere.

Plan a Meal at Tuna Blanca

Although there are numerous ways to enjoy the local cuisine, you can experience a more upscale, and truly unforgettable, dining experience at Tuna Blanca. This restaurant is owned and operated by master chef Thierry Blouet. With an interest in local cuisine, he uses in-season produce and focuses much of the menu on fresh local seafood.

Plan a Meal at Tuna Blanca

Visitors can even find a wide array vegetarian and gluten-free options, which isn't always easy in Mexico, if you have any dietary restrictions. This elegant restaurant is a great choice after a long day on the water, at the beach, or adventuring throughout town. Don't forget to try the marinated tuna steak, which is a local specialty and draws visitors from around the world.
These are a few of the reasons to visit Punta Mita in the winter months, but we don't doubt that you'll find some additional must-try activities on your own too. You'll quickly learn that there's no shortage of sun and warm weather, creating the perfect atmosphere for an adventure-filled escape from the usual winter snow. Shake off your winter blues and head here to experience an entirely new world above and below the surface of the sea.
Related Videos about Reasons to Visit Punta Mita This Winter :
PUNTA DE MITA, MEXICO [4K] AERIAL DRONE FOOTAGE
Discover Punta Mita, Riviera Nayarit, Mexico Tourism Video
A WEEKEND IN MY LIFE // PUNTA DE MITA, MEXICO!!
MEXICO FAMILY VACAY | Punta de Mita, Mexico
Punta Mita, Mexico – Travel in 10 Podcast
6 Reasons to Visit Punta Mita This Winter
things to do in punta mita mexico, punta mita hotels, Visit Punta Mita This Winter, how to get to punta mita, st regis punta mita, downtown punta mita, punta mita excursions, fairmont punta mita, punta mita luxury resorts, Visit Punta Mita This Winter