6 Reasons Why You Should Play Golf : Golf is one of the world's most popular outdoor game and for a reason. While it had a reputation in the past for being a sport for the elite, it has grown to accommodate people of all sorts of backgrounds.
Many people are realizing the benefits of engaging in this sport each day. Irrespective of the skill level, or background, everyone should give this incredible sport a shot.
Here is why:
Golf is Great Exercise


On average, a golf course is about 3.5 miles. Choosing to walk around the course provides good exercise. Taking a stroll helps burn many calories depending on how fast you walk and how much you weigh. It provides light cardiovascular exercise that is crucial for you to pull off a great hit.

In addition to that, taking swings and shots strength the muscles and help maintain muscle flexibility. It also helps you shake off some stress and enhance your overall physical and mental well-being.
Anyone Can Play


Unlike other sports that require you to be of a certain age and a particular physical build, golf is accessible to everyone. It is not about beating other players but outsmarting the course.

Consequently, everyone starts by playing on a level field. Although you can overcome some obstacles with the help of some gears, the best way to improve is through continuous practice.
It is great for Your Social and Business Life


Concisely, golf is one of the most social games that connect people of all lives. During the game, golfers spend hours together trying to accomplish the same objective. It gives people the chance to be open and create unique connections, and it is for this reason that many people use golf as a networking channel.

A lot of business is done on a golf course, and it is for this reason that many corporate have golf days, which provides a channel to meet potential clients in a friendly and relaxed environment.
Brings You Closer to Nature


Golf courses are always breathtaking. With perfectly kept fairways, built water hazards and well-kept greenery set against mountains or a water body, a golf course is a great place to enjoy nature. Coupled with a cooling breeze and sunshine, it is a relaxing way to spend outdoors.
It has Great Accessories


Golf has some very amazing accessories. Most of these things are easy to purchase according to your budget and taste and you immediately start playing. For example, you can get a lightweight golf bag at a very good price to help you carry your golf stuff with ease.

To add more to these ease you can use Golf push carts, by which you can carry all your golf accessories including your phone, wallet and all extra balls without any worry. For better idea you can read Golf push carts review from Golfsquatch in detail.
Bonding Time with your family


With golf, the whole family can play together regardless of what standard each person plays to. Either a family can start together, or an established player can introduce the rest to the game bringing the family together.
Related Videos about Reasons Why You Should Play Golf :
List Show – 5 Health Benefits of Golfing
8 Health Benefits Of Playing Golf Is Not Known To Many People
3 basic reasons why you should play golf
Top 10 Health Benefits of Golf – Play Golf Live Longer – Benefits of Playing Golf
The Benefits of golf
Related Infographics about Reasons Why You Should Play Golf :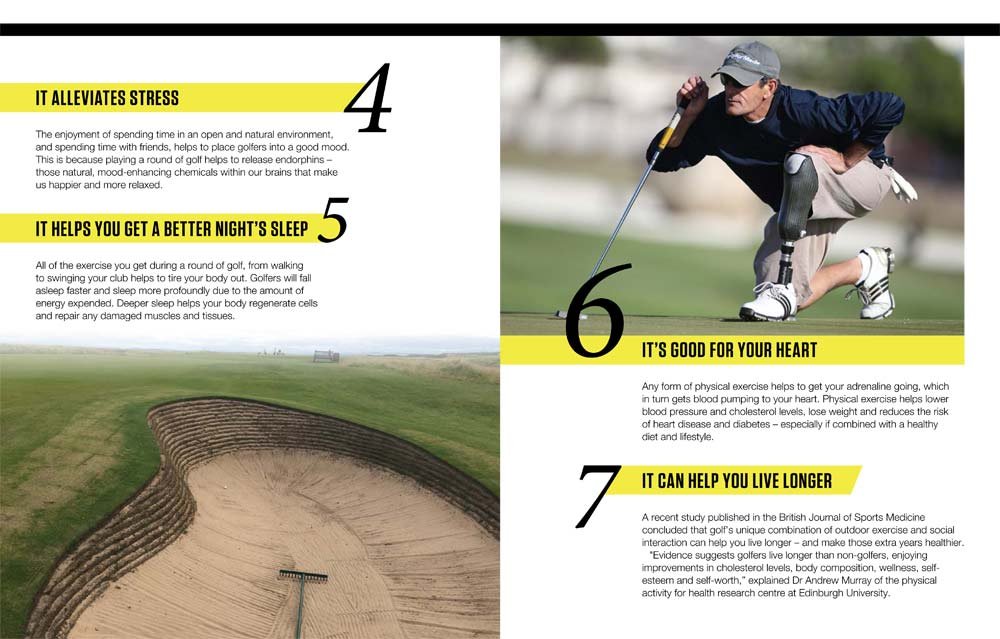 6 Reasons Why You Should Play Golf
reasons why i love golf, should i start playing golf, why is golf fun to watch, is golf cool, what makes golf unique, what type of sport is golf, why is golf important, golf vs football,