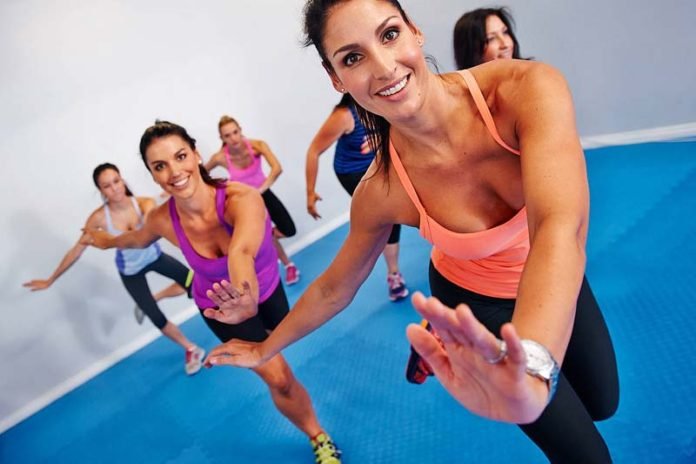 6 Ways To Make Your Exercise More Interesting : Is fitness still fun? Or has the lure of the gym worn off and you feel stuck in a plateau? Here are ten different approaches to exercise that will mix it up.
We have all been there. Dragging ourselves to the treadmill on a Sunday morning to try and burn off 500 calories so that we can eat a Sunday dinner without any guilt. But we plateau. The thought of going to the gym becomes less enticing and fitness is just no fun anymore. So how can we mix it up a bit and motivate ourselves to reach those illusive targets?
Start thinking outside of the mainstream gym attending trend and look for different ways to exercise. There are so many more than you ever realised and here are ten that will help you vamp up those training sessions.
6 Ways To Make Your Exercise More Interesting
1. Roller Blading
You could just buy a pair of roller blades and recapture your youth. Wearing a helmet is advisable because you have further to fall as an adult. Or you can enrol in roller derby practice and even try out for your local team. Roller derby has had a massive rebirth in the UK, having been popular in the 1930s/40s. The UK Roller Derby Association was formed in 2010 and is a good place to look for official UK teams.
Roller derby is a contact sport played by two teams of five. So if you are looking for an adrenaline rush and a little competition then this is perfect. If you just fancy something different from treadmills and exercise bikes then roller blades offer plenty. It is an outdoor activity that you can do with friends, have a laugh and grow your skills on inline roller skates.
2. Martial Arts
This is a huge area that many tend to overlook. Those who do enrol in a martial arts club find structure, challenges and serious fitness gains. Yes there is discipline and a fixed training regime but there are also social events, supportive groups, and a lot of opportunity to grow. Those who practice martial arts compare it to a lifestyle of hard training and reward.
Bruce Lee sums it up nicely: "what you habitually thin largely determines what you will ultimately become". He very much believed that no matter what the martial art you could take something away from it. Jet Lee equally discusses the need for inner balance as well as physical form.
The right martial art for you could be any of them and it is worth trying several. The power of karate combines well with the technical agility of Judo. The circular movements of Kung Fu combines well with Wing Chun and Aikido. The leg power of Taekwondo could be combined with Krav Maga strikes and arm techniques. There really is no limit as long as you do not get blinkered to one discipline and see the strengths in them all. Find the martial arts that feels like an extension of yourself!
3. Pole dancing
Pole Dancing still gets an interesting rep. However, it is about immense strength and there are several different styles including flow, sexy, dance and fitness. If you are just looking for a brutal training session then pole fitness is hardcore. You are lifting your own body weight into more and more complex and challenging moves the more you progress.
If you like the dance side and want to develop your flow and grace then there are schools for that as well. The best schools capture a range of styles to suit the type of student that walks through the door. Vertical Joy in Gainsborough, Lincolnshire takes that approach by offering flow classes, tricks and flips classes, as well as pole fitness drop in sessions. Pole dancing, or if you prefer, pole fitness is a sport for male and females if you can just get around that old stereotype!
4. Climbing
Climbing is a very primitive name for a very popular past time. I do not want to limit it to climbing walls though they do offer an excellent workout. There is a simpler way to introduce climbing into your training.
Playgrounds – rock up to your local playground and climb on the monkey bars. Some have pull up bars and other fun equipment you can climb on. Who said adults cannot carve out a niche as their kids wear themselves out on the slide?
Assault courses – there are tons popping up across the UK. Some you have to pay for entry but there are a few that you can just turn up to. Lots of net obstacles, ropes and swinging stations for a serious workout!
Calisthenics – there are clubs that will teach you how to do muscle ups, walking handstands, rope climbing and other cross fit activities that are essentially body weight exercises. These will sculpt your body and give you plenty of life goals to aim at!
5. Yoga & Pilates
If you think these are an easy option – think again! One of the reasons many people plateau is because they hit injury or are just tight and achy all the time. That is generally because they spend lots of time pushing themselves without looking after their bodies.
Yoga and Pilates work individual muscles hard and they also correct bad posture, ease the strain on achy joints and increase flexibility. With your new found range of movement and core stability you might find the gym more fun. Though yoga can be enough of a workout in itself once you progress into advanced moves territory.
6. Trekking
This is one for outdoor lovers and those sick of the inside of a gym. You can take yourself outside for some vertical fitness. Trekking usually involves a solid pair of walking boots and a mixed terrain adventure. You walk up hills, even mountains, and over sweeping moors and grassy verges to discover breathtaking views and endless nature.
It is a great stress buster and fills your lungs with country air. You could train yourselves up to walk the Yorkshire three peaks, national three peaks or Welsh three peaks challenge.
So whatever you do next – don't think you are limited to visits to the gym. Step out of your comfort zone and try something different. You won't regret it!
Author:
Jodie King teaches fitness in Gainsborough, Lincolnshire, UK. She is a second degree black belt in Shaolin Kung Fu and teaches 6 fitness classes a week ranging from Bootcamp to Boxing Circuits. Jodie has over 10 years experience in the industry and currently helps manage Vertical Fitness & Vertical Joy fitness and dance studio, Jodie can also be reached at her facebook page at https://www.facebook.com/Vertical-Joy-309031055936240/
Related Videos:
Fun Beginners Dance Workout For Weight Loss – At Home Cardio Exercise Dance Routine
Fun Indoor Cardio Workout
How to make exercise fun
Tips How To Make Exercise Fun and Easy!
Making exercise fun through drumming
6 Ways To Make Your Exercise More Interesting
how to make exercise fun alone, how to make working out fun at home, fun workout routines, fun gym exercises, Make Your Exercise More Interesting, how to make exercise fun wikihow, fun gym workout ideas, how to make working out a habit, fun exercise workouts, fun ways to get fit, fun weight loss exercises, ways to exercise at home, fun fitness ideas, fun workout programs, list of exercise activities,
6 Ways To Make Your Exercise More Interesting