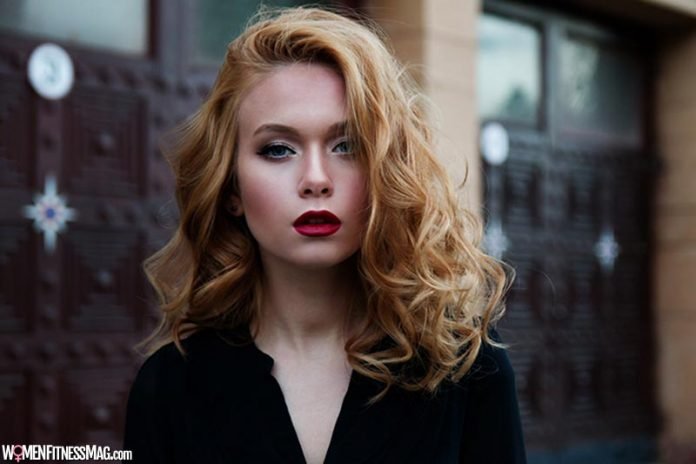 7 Easy Hacks to Add Volume to Your Thin Hair : If you've had fine strands and limp locks for as long as you can remember, you're not alone. Fortunately, voluminous hair can still be achieved by following these nifty tricks.
Invest in the right products


The first step to achieving more volume starts in the shower. For your washing and conditioning routine, you'll want to look for hair products specifically designed to treat fine hair and boost volume.

Apply shampoo to roots, and conditioner to the middle and ends of your hair to prevent it from weighing down your locks. Also, use a clarifying shampoo once a week to remove product buildup.

Once you step out of the shower, avoid vigorously rubbing your hair with a regular towel. Use a microfiber towel to gently pat the water out of your hair and avoid damaging its cuticles.

Blow-dry your hair upside-down


Blow-dry your hair upside-down

While your hair is still damp from the shower, start blow-drying near the roots of your hair. To do this, bend over and flip your head upside-down, then blow-dry from roots to tips. Once the hair is almost dry, apply a volumizing mousse, then finish blow-drying.

Change the way you part your hair


You're probably used to parting your hair the same way every day. Yet, after a while, the hair starts to lie flat when it's been trained to always fall the same way. Changing it up could give you more lift at the roots. If you're used to doing a middle part, for instance, try side parting to add more heft to your mane and give the illusion of fullness. If you prefer a middle part, you can also do a slight zigzag instead of a straight line to hide the less dense part of your scalp.

Use a teasing brush to backcomb hair


Use this simple trick to add extra "oomph:" Pin up the topmost layer of your hair, then tease the inner layers out with your brush. Mist the teased sections with hairspray to lock in the volume. Let down the rest of your hair and comb it down lightly to hide the teasing.

Do an overnight hairstyle


Do an overnight hairstyle

Have an important meeting or class to attend in the morning? Prep your hair the night before by putting it in a top knot or a braid, or putting on rollers before you go to sleep. Not only do you get instant volume and loose waves, you also save some precious styling time when you take it down in the morning.

Spray with dry shampoo


Dry shampoo has become a beauty staple for fine-haired gals. Not only do you use it for days when you don't wash your hair, but you can also use it to lift your hair up and give it a much-needed boost.

Try applying dry shampoo at night, instead of in the morning. This will give the product ample time to absorb the excess oil and work its magic.

When all else fails, clip in some hair extensions


Hair extensions are not just for adding length—they're also widely used for adding volume to thin hair. Choose extensions that will match your hair's shade and texture to get the most out of this hair investment. Do your homework and find a great stylist to work with who will help you find extensions that are best suited for your hair.
Related Videos about Easy Hacks to Add Volume to Your Thin Hair :
16 Proven Ways To Add More Volume To Thin Hair
HOW TO GET BIG VOLUMIZED HAIR (easy and affordable)
How To Give Volume To Fine Hair
How to create big volume with thin hair in a ponytail
How I fake VOLUME on my FINE, THIN hair
7 Easy Hacks to Add Volume to Your Thin Hair
How to make thin hair look thicker Male, How to cut thin hair to make it look thicker, Thin hair hairstyle, How to thicken fine hair, How to make thin hair bouncy, How to make thin hair look thicker haircut, How to make thin hair look fuller with color, What colour will make hair look thicker,