7 Perfect Furniture Pieces for Small Spaces : Perhaps you have a room or space in your house that is teeny-tiny. Yes, I know the feeling of how small living rooms, tiny balconies, or cramped kitchen areas can lead to decorating dilemmas. But do not worry now, there is a solution to that problem.
In a compact space, choosing the right El Dorado Furniture pieces for small spaces can spell a big difference in making your tiny area into a comfortable living space. From adaptable shelves to seemingly invisible acrylic chairs that can give an illusion of space, there are many furniture pieces that are perfect for your tiny space.
If you want to furnish your room with a touch of aesthetic sensibility without leaving out the functionality of your designs, here are seven furniture pieces that are sure to do the tricks.
Furniture Pieces for Small Spaces
1. A Huge Mirror
Putting a huge mirror in tiny is an old trick, but many people still do it to make their otherwise small space look big. A mirror expands walls, breaks up visual clutter, and amplifies light to solve most small space design dilemma.
You can hang a mirror to go with the brilliant effect of making your room feel bigger than it is. For a smart buy, you can pick two or three full-length mirrors and hang them side by side. You can find affordable and stylish full-length mirrors during back-to-school season in the dorm-decorating section.
2. Petite Loveseat or Settee
More than just a piece of furniture, an upholstered petite loveseat or settee is an object of decoration and ultimate solver for small space design dilemmas. This piece of furniture makes for a cozy seating and it will provide you a space to stretch out when you are alone, without needing the comfort of a regular size sofa.
Also, a settee can work in a large space if you are going to transfer to one. You can display it at the foot of your bed, near the outdoor dining table, or in the comfort of your patio.
3. Backless Bench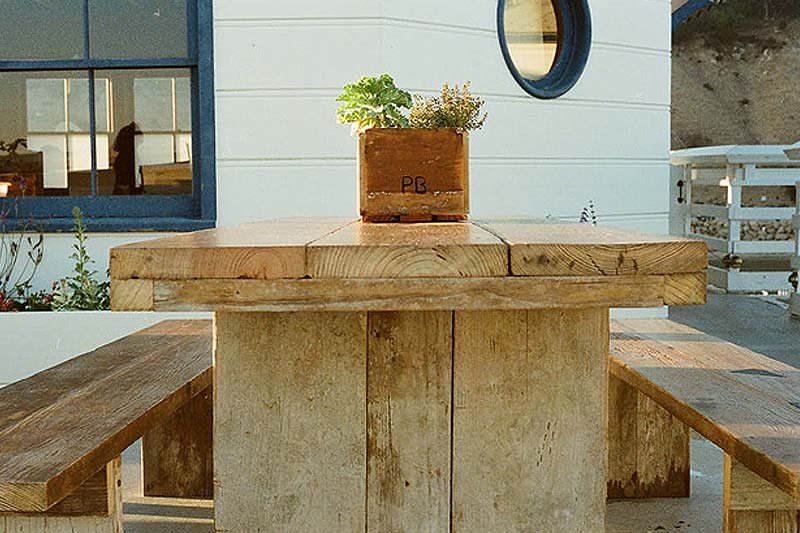 Do you want a dining seat that can accommodate several people and can be hidden under the table when not in use? Well, a backless bench is what you might be looking for. A backless bench is also a versatile piece of furniture as it can work well as a coffee table. You can also use it for service when guests outnumber the chairs. For a high-quality, upholstered backless bench, you can visit online furniture site Black Mango.
4. Adaptable Shelves
Rather than going for the largest possible shelving unit that will fit your small space, think of choosing a few adaptable cubby shelves that can lie flat or stand upright. You can set up a pair that can stand side by side on a big wall, or flank a sofa. You can also use it separately in different rooms. When placed horizontally, a shelf can double as a sturdy bench at your service.
5. Acrylic Chairs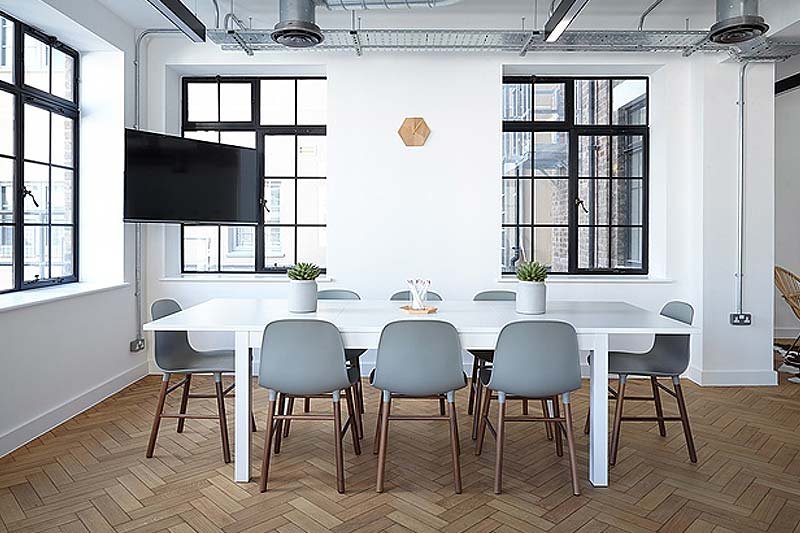 An acrylic chair, or any piece of furniture made of clear acrylic, is like an invisible cloak that is an excellent choice for small spaces. It has the power to blend into the color of a room, and it is a useful piece to have because you can just place it anywhere, from near the dining table to your home office under the desk.
6. Hanging Chairs and Tiny Armchairs
With sophisticated design and high level of comfort, hanging chair is perfect piece of furniture. It modernises your interior ambiance and feels elegant. As a symbol of fresh lifestyle, it also energises the thought process and feels airy and easy living. Apart from long lasting durability it also gives you high level of comfort and can manage well for your space.
It is undeniable that bulky armchairs are comfortable to sit on, but the thing is they also eat up a lot of floor space. So it is a no-no in your small room. Instead, choose tiny armchairs with an upright profile to fit in your tiny space.
Small-scale armchairs can be put flanking a console table near the entrance of your house. You can also include it in a larger seating arrangement, and you can move it into a more commodious room in the future.
7. Small Pedestal Table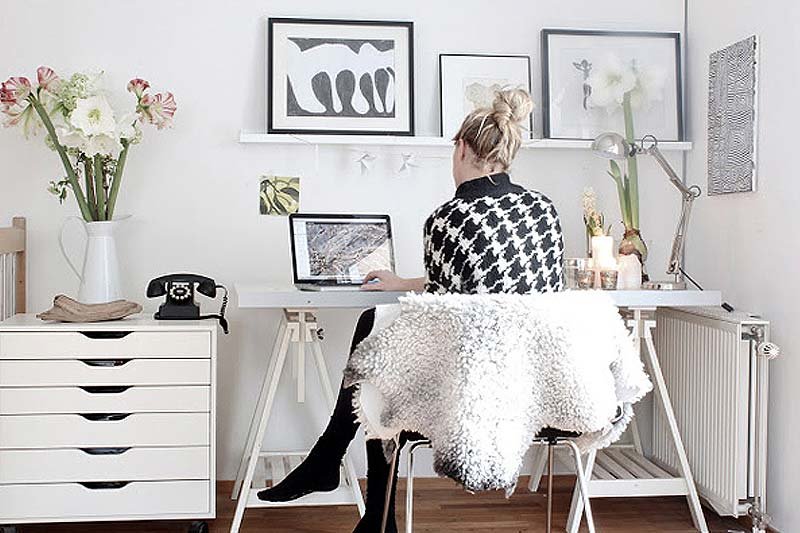 An oval or round table with a slender pedestal base is a versatile piece of furniture. You can put it with ease in your living room, in your bedroom as a bedside table, or in the dining area. With its round edge, you will be sure that there will no bumping into sharp corners.
Takeaway
Sure, furnishing small spaces can be a difficult and stressful task. Hence, it is important you know of some of the design tips that will guide you in choosing the perfect furniture to display in small spaces.
As a wrap-up, you can have a huge mirror, a small pedestal table, tiny chairs, acrylic chairs, adaptable shelves, petite loveseat, and or a backless bench to furnish your tiny living space. Having this kind of furniture will make your small space more comfy and warm for you and your visitors alike.
Related Videos to Furniture Pieces for Small Spaces:
3 transforming furniture pieces for small spaces
Affordable double-duty pieces for small spaces
IKEA Ideas for Small Spaces – Furniture Haul
Space-saving furniture for small flats
Best Space-Saving Furniture For Small Spaces
This Space Saving Furniture Will Save Your Small Apartment
7 Perfect Furniture Pieces for Small Spaces
furniture for small spaces living room, convertible furniture for small spaces, small furniture for apartments, dining room furniture small spaces, small space furniture stores, small space sofas, small space furniture ikea, small space bedroom furniture, dining room furniture small spaces, small space living room furniture, small space bedroom furniture, best sofas for small apartments, Furniture Pieces for Small Spaces