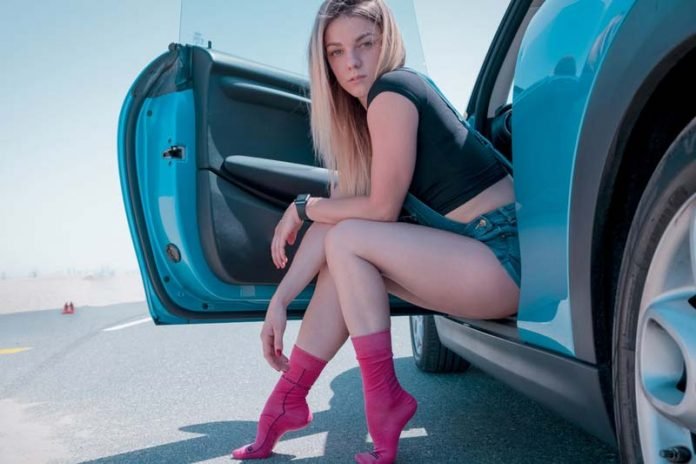 7 Valuables Lessons for Young Aspiring Fashion Models : Modeling, too many, is a glamorous job. In fact, it is the dream job of a lot of young girls. However, the reality is that it is not always what it seems.
Therefore, it is important for teenagers who want to try their luck at modeling to have the right people behind them. Industry veterans advise parents to get involved and to find a respectable modelling agency for teens to look after their children's professional affairs.
In addition to that, it is imperative for modeling aspirants to get into the scene with at least a basic understanding of how the fashion world works. Here are some of the most important lessons young aspiring fashion models should learn:
New models do not always get paid.

The earliest gigs for young models are usually just for exposure. Small-time fashion shows held at malls offer no payment to those who want to take part. This is just how it is; but do not think of these as a complete waste of time because, as mentioned earlier, you get exposure and, of course, there are always lessons to learn in humble beginnings.

Being pretty is not always an advantage.

In the fashion industry, "the look" is not always conventionally beautiful.

This basically implies that if you want to be a model but a lot of people tell you that you are not good-looking enough or you are almost pretty but you need a smile makeover give it a go still.

The fashion world has made leaps when it comes to diversity and unique or often unexpected looks have grown to become in demand. In fact, a lot of top fashion houses go for unique looks instead of pretty.

Models do not always get to keep the clothes.

There is this idea among model wannabes that they can get to keep the clothes they model. This is not true at all, especially for young models who are still building a name for themselves. You need to have a particular contract to be rewarded with the clothes you wear on the runway, and these types of contracts are often made for famous names only.

Therefore, as a new kid on the block, the real lesson here is that it's a part of your job to be quite careful with the clothes you model on the runway.

Your health is essential.

Gone are the days when models need to be complete ectomorphs for the job. What's more important now, especially among young or teen models, is that they are healthy. Therefore, eating nutritious food is a must, as well as exercising — takes a cue from top supermodels that box like pros for their workout and only eat nutritious, organic food.

Eating right and working out instead of dieting constantly will be greatly beneficial for you. Not only will it keep you in shape, but you can also avoid having skin problems and an unhealthy relationship with food.

A strong personality is an important asset.

Parents and your agency may do everything to look after your wellbeing and best interests, but you also need to be able to do the same for yourself. The fashion world is a cutthroat realm, so arm you with knowledge to avoid getting sucked into uncomfortable and compromising situations. Learn what to say no to and how to assert yourself.

But, be friendly and pleasant to work with as well. A good reputation as a model will get you far. You'll have better working relationships and you can find friends in the industry that will be more than willing to help you succeed.

Social media presence is an advantage.

Sure, you already have an agency looking after your professional affairs, but you can definitely do your bit for self-marketing by establishing an online presence. Take to Instagram to display your range as a model, as well as to shape your image. You can post pictures and write blog entries to share your know-how as well.

You can gain a solid digital following and, in this social media-driven age, it can help you create a memorable name as a fashion model.

There are some sacrifices to be made.

This is particularly true if you are being groomed as a runway model. You may have to leave school and opt for an alternative education program. You will miss out on typical teenager fun such as going to dances and school trips.

Your family dynamics may also change. There are young models that need to relocate to different cities with their parents because of work. Some families end up, putting belongings in a storage facility so relocating often becomes easier.
These lessons will brace you well for the often unpredictable modeling industry. Embrace these lessons, or else being a model, as much as you love it, can end up making you quite unhappy.
Author :
Adam Jacobs is the Managing Director of Bubblegum Casting, the longest running agency specialising in babies, children and teen talent in Australia. Bubblegum Casting works with some of Australia's biggest brands, media properties and agencies to secure talented children to work in Television, Film and Modeling roles.
Related Videos about Lessons for Young Aspiring Fashion Models :
Supermodel Duckie Thot's Top 6 Modeling Lessons | Allure
How to Enter the Runway – Modeling Lesson
BECOMING FASHION MODELS?! (Beauty Trippin)
Ashley Graham's Advice for Young Aspiring Models
Plus Size/Curve Model: Tips For Aspiring & New Models !!
TIPS FOR ASPIRING MODELS
Modeling Tips : How to Become a Teen Fashion Model
7 Valuables Lessons for Young Aspiring Fashion Models
fashion model requirements, fashion models photos, how to become a fashion model, aspiring model meaning, modeling tips for beginners, fashion model female, fashion model jobs, i want to be a model where do i start,