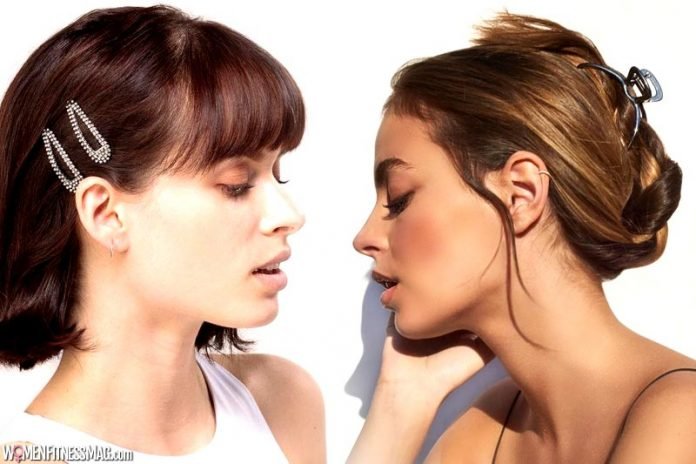 A Guide to Buy Stunning Bobby Pins and Clips : Being a woman, you are probably aware of everyday hair struggles. Sometimes, a well-planned hairdo might go all wrong with strands and flicks falling off from different sections and destroying the whole look.
Thanks to the brands like Kitsch Bobby Pins & Clips, you have better options to tame your curls. How could you possibly imagine your life without them? They can keep your hair in place, lurking behind those baby hairs that you hate the most.
Here's a guide for buying stunning bobby pins and clips for your every day or gorgeous hairdos.
Pearl Snap Clips
These are among the most searched for and loved hair clips among women of all age groups. The best part is that they are so pretty. The more the pearls are, the more stunning your hair looks. You can't turn your back on these pretty accessories for your hair. There are so many colors, styles, and shape options to choose from.
Whether you are carrying a neat and pretty bun, a middle or side parting for your hair, secure this clip on either side and see how wonderfully it will transform a boring look into a prettier one. You can either go for pearl snaps, pearl bobby pins, or a set of both the varieties. Ariana Grande was recently spotted wearing the diamante snap clips along with her signature ponytail hairdo. How cool is that?
Diamond Bobby Pins
You can't help but agree that the traditional bobby pins are not pretty anymore. To put it into blunt words – it's boring. Have you tried the diamond bobby pins instead? These bobby pins are everything but boring. Unlike your traditional bobby pins, these not only provide for your emergency hair needs and secure the strands in place, but they also highlight the whole look.
Secure these beautiful bobby pins on either side of your hair, below the parting, when you go for a messy braided ponytail. The best look you can go with these are the fishtail braids and slay the hairdo like a Greek goddess!
Rhinestones Stackers
Who doesn't love studs and stones on their hairdo? In fact, it's so hard to find one. You can't stop gushing over these pretty and royal looking clips and their prettiness. The good news is that you can get your favorite rhinestone stackers online at brands like Kitsch Bobby Pins & Clips and put an end to the hassle. These pretty pieces can go well with all your dressy looks. If you plan for an evening date, complete the look with these pretty rhinestone studs to go with your pretty dress.
You can secure these stacks on the left parting side. Go for a set of stacks because they look gorgeous when aligned in a set below the parting. If you experience any weight and worry that they might fall off, secure them with a bobby pin of your hair color below.
Word Barrettes
Word Barrettes are the most recent returns from the '90s that are a trending fever among your favorite celebs. The so-called fever is – the "barrettes effect," and all celebs are posing these junkies not to fall behind. Camilla Coelho is a fan of these as she rocks these oversized barrettes with every look. The rhinestone barrettes are the favorite choice among the celebs.
Claw Clips
The claw clips are the most useful and the most loved among all age groups. These are not just pretty, and they provide for utility as well. They are most commonly popular with your work outfits and bodycon dresses. For a touch of simplicity and elegance, half- clutch your hair with these claw clips.
You can get a variety of lovely and stunning bobby pins & clips online to style your hair the way you want.
Related Videos about Guide to Buy Stunning Bobby Pins and Clips :
5 Trendy Ways to Wear Bobby Pins
A Guide to Buy Stunning Bobby Pins and Clips
types of bobby pins, how to use bobby pins, colorful bobby pins, bobby pins hairstyles, coloured bobby pins, bobby pin filmmaker, hair clip, best bobby pins,