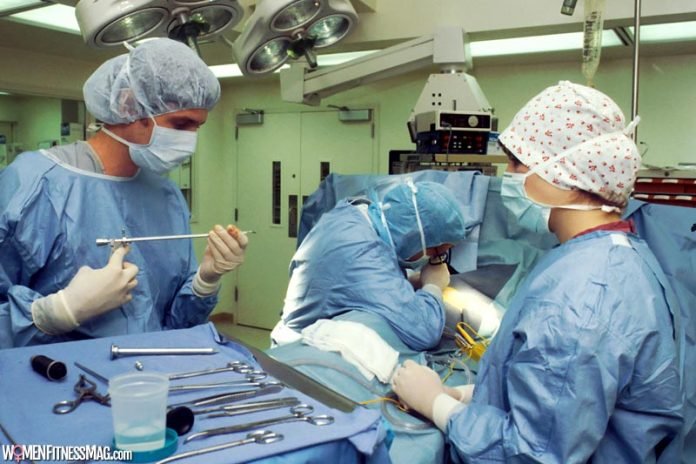 All About ER Nurses And Their Professional Prerequisites : Emergency nursing is a discipline that deals with the care of patients who require quick or immediate treatments. The patients who report to an emergency room have acute or severe injuries, traumas, or disabilities that can cause long-term adverse effects if not treated promptly.
Well-trained doctors and nursing staff must be there day in, day out to manage and handle such patients. Emergency nursing prepares the nurses for every unpleasant and distressing situation finely. Undoubtedly, becoming an ER nurse requires great passion, enthusiasm, and love for patients. There is always a massive demand for an ER nurse in healthcare settings.
If you want to become a successful nurse with bright prospects and have the stamina and courage to deal with pressure and stress, you can choose to become an ER nurse. This article will include all the small and big details you want to know about an ER nurse. So, let's give it a read.
Carve Your Professional Path

Mostly, all men and women want to choose a field that can serve others in some way. All medical professions are mainly dependent on doctors and nurses. If you don't qualify to become a doctor, you can choose to become a nurse. On the other hand, you can also try phlebotomy as a career. To enter this fantastic and rewarding field, you require specific qualifications. First of all, you should hold a bachelor's degree in nursing. You need to have a license to work as a registered nurse; you have to take the license exam. There are different rules and regulations in every country regarding this. Some countries grant the license without experience, while others give the permit after having relevant experience working as nurses.
Once you become a registered nurse, you have multiple opportunities to avail yourself. There are various domains to pick. If you wish to become an ER nurse, earn a graduate degree in emergency nursing to widen your work scope and improve your academic profile.
Certifications And Training
There are several certifications you need to have to qualify for an ER nurse. They include Basic Life Support, Phlebotomy skills, Advanced cardiac life support, Trauma nursing core course. These are life-saving procedures that you must specialize in to become an excellent ER nurse. The Basic Life Support is for severely injured or patients with life-threatening conditions. It is a quick procedure or maneuver that saves a patient's life till he reaches the healthcare facility. Sometimes when patients visit an ER, they are highly unstable and critical so, doctors or nurses should perform BLS to revive them instantaneously. Once they begin to show signs of stability, one can shift them to ICU or CCU.
Phlebotomy skills include drawing blood from venipunctures of fingersticks, analyzing blood samples, marking and labeling vials properly, assisting in the transportation of blood specimens, and matching blood for patients. Advanced cardiac life support (ACLS) is mandatory for nurses in ER because it is an advanced form of BLS for terminally-ill patients. Trauma nursing core course a specially designed 16 hour and two days course for nurses. Its target is to educate and train the nurses to attend to patients with minor and substantial traumas professionally. It aims to improve the technical, cognitive, and psychomotor skills of nurses. Once you attain these accreditations, you are ready to work as an ER nurse.
Core Skills And Qualities

Since an ER nurse regularly goes through various intense phases, she must possess exemplary skills and qualities to withstand the tense and upsetting environment. She should have the following traits:
Interpersonal skills play a vital role in an ER nurse's work life. These skills determine your ability to communicate with other healthcare professionals, patients, and their families. It is crucial to report and convey essential information without making errors or omitting urgent information to other team members such as doctors and technicians. So, having a tight grip over this set of skills make things smooth.
Listening Skills
There is crowd and noise in ER because people with pain and agony report to the ERs. One has to struggle to maintain sanity. Make sure to stay calm and composed and lend a listening ear to patients to gather all the necessary information to act instantly and accurately.
Technical Skills
Since all the life-saving aids are technical machines, nurses should have sufficient technical knowledge to operate the devices. It may include defibrillators, suction units, incubators, etc.
Physical Strength And Stamina
ER is the area that requires non-stop functioning and service so, to keep up with the pressure and high-stress status of the surroundings, nurses must develop untiring stamina and fitness. It is imperative to tackle the critical cases with passion and sturdiness to ensure the patient's well-being and survival.
Diagnostic Skills
The ER nurses are the first line of contact when the patient arrives in the ER. Even before meeting the doctor, the patient interacts with the nurse. The ER nurse should be extremely well-equipped with thorough medical knowledge to develop a diagnosis. The nurse formulates the entire diagnostic plan for the patient the doctor follows.
Roles And Responsibilities
The ER nurse has multifold roles and responsibilities to perform. They administer medications, provide wound care, perform CPR when necessary, devise a diagnosis, take the patient's history. They also make patients reports, collect relevant data, communicate to other health care professionals, collect blood samples, empathize with patients and their families. Maintain discipline and prefer teamwork. They should perform their duties well because a patient's life depends on their swift response and management.
Where Can You Work?
From hospitals to private clinical practices, an ER nurse is present in every health care facility. Their job is not limited to an ER room. Still, they also work in urgent care centers, trauma centers, military, and prisons. You have a spot in paramedics also. There are broad and extensive options for you to work at places.
Conclusion
This article has enclosed and embodied all the facts you need to know to become an ER nurse. Hopefully, it will prove to be fruitful and useful. An ER nurse receives a handsome salary like other specialized professions. As per statistics of January 2021 in the United States, $93,405 is the average annual salary of an ER nurse. In some areas of the world, ER nurses get more pay than this.
Related Videos about All About ER Nurses And Their Professional Prerequisites :
ER NURSING // what to expect
How To Become a Registered Nurse
WHAT IS EMERGENCY NURSING? AN OVERVIEW OF WHAT ER NURSING IS AND WHAT YOU NEED TO BE SUCCESSFUL
All About ER Nurses And Their Professional Prerequisites
how to prepare to be an er nurse, er nurse education requirements, er nurse training, er nurses salary, what does an er nurse do, nursing school, er nurse job description, how much does an er nurse make,