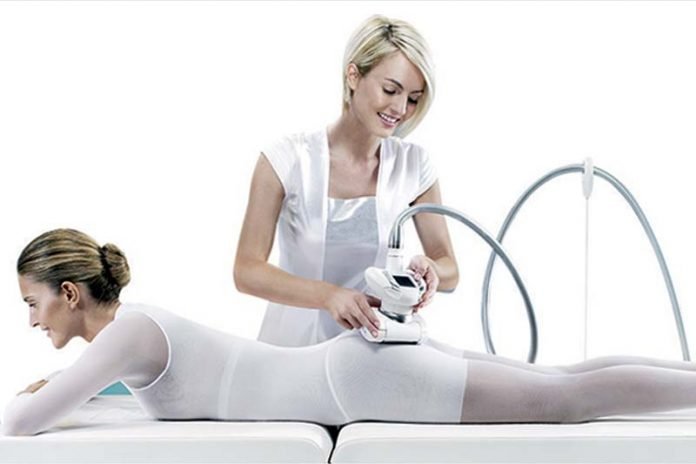 Body Sculpting with LPG Lipomassage : Everybody wants a toned body. Cellulite is the one thing that you may definitely want to get rid off. But, it needs regular exercise and rigorous workouts, which is not possible for all of us.
Now, here comes a new technique of LPG Lipomassage, which helps you to get rid of cellulite and get firm skin without any workout or physical efforts.
What is LPG Lipomassage?
LPG Lipomassage is non invasive treatment to remove localized fat without the need of surgery. With the help of Vacuum Suction devices using Endermologie Lipomassage Technology, the fat from the body is removed with minimal efforts. It is FDA approved Technique to treat body fat.
Benefits of LPG Lipomassage
It's a lifestyle change and a long term investment rather than a one off. You can target hard to get areas with slogging on in the gym for hours to get rid of that extra stubborn bad looking fat. Skin rejuvenates, becomes silkier and smooth, the dimples on the skin becomes less visible and more firm. With the increased blood circulation in the area of massage to nearly 200% it helps in expelling any abnormal fluid build-up in the body part the helps in draining toxins. LPG Massage improves production of elastin and collagen which promotes smoother and firmer skin giving you more refined toned body shape.
Treatment
With the different sizes of hand pieces for different body parts, containing two hover type motorized rollers, which gently pull up the skin and breaks down the fat tissues with the vacuum suction. Working over the desired area with therapist choosing the intensity of the rotation needed.
Minimum Six to eight sessions are advised, but more you do the better results you get. The length of each session can be from 30 to 35 minutes.
The effectiveness of treatment is so much that you can even notice visible changes just after a first session. Which motivates you to get even better results.
You can get it work on to slim down the upper body, fat deposits on stomach, waist and arms. You can get slim saddlebags on thighs and smoothing the cellulite for resulted buttocks and legs. It densifies skin for reduced orange peel effect and firm skin.
Safety
LPG Lipomassage is completely harmless and absolutely safe process. Without the use of any harmful chemicals, anesthesia, needles or any invasive means or any type of surgery, the process involves massage technique to remove fat naturally.
There are no side effects like irritation or burning. A little bit of swelling can appear due to massage which disappears just after few hours.  You can ever exercise and carry out your daily routines cores immediately.
Conclusion
LPG Lipomassage is quicker and result oriented process that can provide you with long lasting effects in getting toned and cellulite free body with minimal efforts and that too without any side effects totally naturally. The best part is that it non surgical method and the alongside reducing cellulites and getting toned body you can have firmer and smooth skin that you ever wanted.
Author:
Mamta Joshi is a serial 

Entrepreneur

. With Mamta at the helm, the company FCBS Dubai has grown to a position of leadership among weight management companies in Dubai.
Her beliefs and values have been the cornerstones on which she has been able to build a durable and growing business.
Related Videos about Body Sculpting with LPG Lipomassage :
LPG/Endermologie : The Miracle of Deep Massage!
LPG Body Endermologie – Integral 2
Cellulite Removal?!? (Beauty Trippin)
LPG Body Endermologie
LPG Endermologie – Perfect Shaping Treatment
Lipomassage® Body Contouring
How Endermologie® works (lipomassage)
Discover the LPG Endermologie Body Treatments!
Body Sculpting with LPG Lipomassage
lipomassage side effects, pros cons lipomassage, lpg massage near me, lpg machine, lipomassage nyc, endermologie effectiveness, lpg body endermologie, endermologie on stomach,