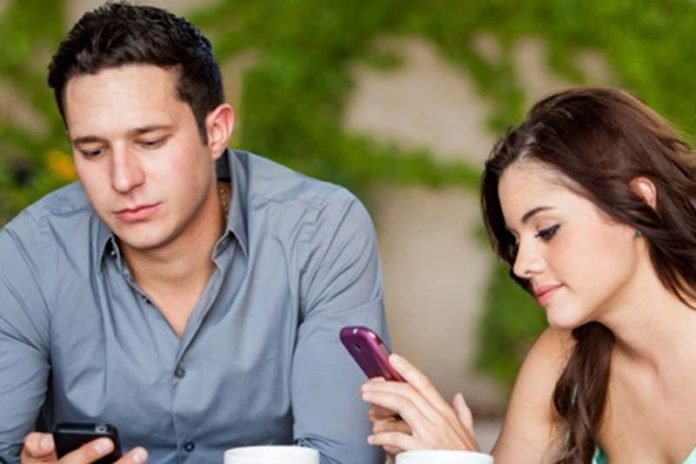 Can A Spouse Spying App Solve Trust Issues in Relationship? If a relationship lacks trust, it is meaningless. A loving and healthy relationship is based on the foundation of trust. It would not be wrong to say that it is one of the most important aspects of a relationship. A couple must be able to trust each other completely if they want to continue their relationship.
Trust isn't something that is built instantly. It is a gradual process of careful gestures over time that leads to a trusting relationship. If the trust begins to break, then it gives room for suspicion and doubts to grow. Trust issues are rather natural in couples and often they have to work quite a lot for it particularly when a relationship has just begun. But sometimes, one or both of the people in a relationship suffer from trust issues.
This could be frustrating, and sometimes, the other party does not even know how to make the other person trust them. Now, this does not mean that it's the end; every relationship goes through some rough patches – it's natural. The key is how to resolve those issues. Not having trust in a relationship could lead to major problems, and in some cases, simply ending it. So, the first thing you need to understand is where this insecurity or mistrust is coming from?
Why do people have trust issues?
More than often, people suffer from trust issues because of their expectations and experiences in the early phases of their lives. A person who has suffered loss, lacked adequate affection or acceptance, was violated, abandoned or abused in some way or other, would have a hard time in establishing trust when they grow up. An individual who has suffered traumatic experiences or social rejection during his adult life could also lead to trust issues. Those who were betrayed or cheated on in their relationship previously suffer from trust issues throughout their lives. These negative experiences led the person to become insecure and unable to trust anyone.
In a nutshell, when a person's trust is violated over and over again, his belief system gets shattered immensely rendering him unable to trust future commitments or relationships of all sorts.
Is your spouse suffering – How to fix these issues?
Is your relationship suffering from trust issues? Does your partner has trust issues? What you need to understand is that such kind of issues come from deeply-seated negative experiences. So, if you intend to fix them right away, you can't.  As a partner who is willing to make the relationship work, one thing you need to understand is that in such cases, words aren't enough. You cannot simply say 'You can trust me' and expect the other person to do so. You may have to prove to them through your actions.
You cannot fix your partner's trust issues completely on your own but you can be part of a support system. Hiring the services of a good therapist could really help and, at the same time, give you an insight to as to how you could fix your relationship. One of the methods could be letting your partner use a spouse spying app. Sounds strange, but it can actually work. People who have suffered from trust issues in the past have a hard time trusting their spouse no matter what, this is something of a reaction of what happened to them previously and it can be lessened through baby steps.
When the person having trust issues is given the opportunity to spy on spouse cell phone, it means you are letting them into your lives, completely. Those who had to go through the trauma of infidelity and cheating, when you let them use a spouse spying app on you, this could lead them to believe that you are here to stay. Using such an app could lessen their doubts and fears immensely when they know that you actually are where you said you will be.
Could it work?
Chances are that it really could. Trust is earned and when dealing with a spouse with trust issues, trust has to be hard-earned. Trust is not something that is built on the big things only. Small and simple gestures that you do all day can prove that you truly care. If your partner was mistreated in the past, and that too multiple times, then they being able to know your activities or location could actually be a comforting thought to them. This could also help in breaking their shell of mistrust and doubt. This gesture could make your partner realize that all this is not just talk and you are really willing to work on this relationship. And this does not have to go on for a long time either. It is totally up to the couple to continue it or discontinue it. They could use an app to spy on spouse cell phone to mutually grow in the relationship. This could be a trust-building thing for both of them.
So, how to spy on spouse cell phone? With such a large number of spouse spying apps, you could opt for one of them. It is a smart monitoring solution that lets the user monitor the activities of their spouse. You can track their location, monitor their calls and even messages. When a partner has trust issues, using these spy apps could greatly enhance their chances of believing again and regaining their trust in relationships again. These app features a user-friendly interface and it is very easy to get the hang of it. Apart from the various features they offer, these could be of great help in case the phone gets lost or stolen.
A couple dealing with trust issues could definitely give this app a try in order to resolve any trust issues one or both of them are having.
Related Videos:
How To Fix Trust Issues
Don't Spy on your Spouse
3 Tips For Overcoming Trust Issues In Relationships
Can A Spouse Spying App Solve Trust Issues in Relationship?
is it illegal to spy on your spouse, is it wrong to track your spouse, my husband is tracking me on my iphone, when your husband snoops, how do i know if my husband is spying on me, is it ok to snoop on your spouse, is it wrong to go through partners phone, husband spying on me, what causes trust issues, trust issues psychology, signs of trust issues, how to deal with trust issues and insecurities, i have trust issues with everyone, how to help someone with trust issues, i have trust issues with my boyfriend, dating someone with trust issues, Solve Trust Issues in Relationship