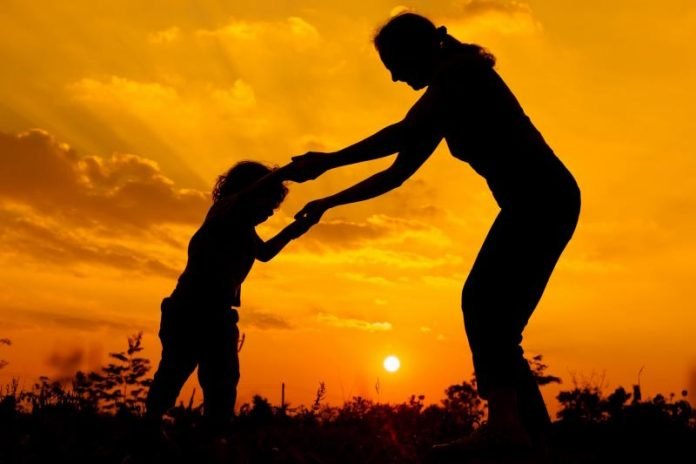 Can You Blame Adult Children For Their Mother's Debt – The Truth Is Out : Most of the time, the adult children are not even familiar with the financial situation of their parents until the time comes when the dad or mom needs some financial management help. Sometimes, the child might probate procedures after a parent passes away.
Unfortunately enough, seniors are mostly experiencing more difficulty in making the ends meet on some limited income and savings. Many people might even fail to pay the bills or can turn the credit cards and even the payment plans for covering expenses. The family members sometimes worry that they will be given the charge to repay debts. The good news is that the debt is not transferable.
Even if you have a POA or financial power of attorney for parent, you are not likely to be held responsible for their debts. The only proper way for you to transfer the debts is only if you cosigned for them or just listed it out as joint debtor. Based on the scenario, you might sometimes feel obligated for figuring out some ways to help parents be debt free, mainly your mother. For that, there are certain points that you might want to consider. You can learn about those steps from NationaldebtRelief.com, a stage for the right financial debt ridden help at your service.
Be associated with the financial standing of your parent first:
Money can always prove to be one difficult thing for you to discuss, mainly with the family members. But, it is mandatory for you to address some of the present and future financial issues, only at their early stages. If you fail to do so, then you are putting your entire family right at a disadvantage. Even a generic and basic understanding of the income sources of parents, their liabilities and expenses can provide the adult children with a proper head start, in terms of achieving solvency or helping them administering the estate on behalf of their parents.
Make sure to learn as much as you can about the debt your mother is in:
Each form of debt carries a whole bunch of different degree of repayment urgency and obligations that you have to focus at. It will prove to be a lot easier for you to deal with the credit card firms in some instances, than any of the local small business owner, who need to get hands on payment for survival. But morally speaking, you along with your parent might feel this a bit differently where you have to settle the two particular balances in a proper manner.
Always remember that understanding the root cause behind debt is always important. Any kind of confusion over the payment options and slick sales person can easily complicate the matters financially.
Take an example for a change. Do you think that your parent is paying up for the credit card in place of working out with a payment plan with actual care provider? These areas will mostly address some favorable interest rates when compared to some of the credit card firms.
Whenever the things get tight, make sure to inquire right about all the possible forms of payment options which will ensure that you are choosing one, which best suit your parent's situation well.
Taking some of the proper steps in order to reduce future debts can prove to be another major factor in here. Make sure to go through all the records of your parents to determine if they are incurring any unwanted expenses, to increase the financial strain.
There are times, when the debt stems out from the subscription charges for services or products or automatic charges of such items, which are no longer affordable or needed. Sometimes, the payments get made on incurring added late fees.
Remember to get a complete grip on the automatic payments and reeling in just spending will slow down the current debt amount that your parent is accruing and free up some bucks for paying the existing balances.
Make sure to understand that every family has a separate and unique situation. Having some form of financial check-ins with parents early will make a huge difference whenever time comes for you to take over the paying bills or settling the debts they have left behind. Procuring such information will give you the chance to jump right into the financial statements and try to piece the things together for creating that big picture.
Time to help parents in reducing or eliminating debt:
It is true that getting rid of debt is a time consuming and a tedious procedure, mainly if the parents have minimal income and assets under their names. There are certain proven tips and resources available, which will make this endeavor quite affordable and quick for you.
Make sure to ask the credit in case the payment can be properly lowered for better accommodating the income of loved ones.
In case, the parent is one homeowner with no mortgage or lower debt, then you can try heading for reverse mortgage as one viable option for supplementing the present income. Remember that the loan becomes due when the parents die or anyone leaves the house.
There are times when the parent is actually experiencing decline in the current cognitive function and you have been asked to work with their financial power of attorney. It is always ensure to understand that POA is one effective step to help you in managing the money.
Working with POA might include confiscating the cards and even notifying creditors of incapacitation. In case, the parent did not designate financial POA, then you have to consider guardianship to safeguard the financial and physical well-being.
If there are no assets available for the field of repayment, you can write a letter to creditors just to notify them of the same condition and requesting the debt forgiveness. Being the child, you can always help parents to attain a debt-free situation by doing some research on your own. This way you can easily help your mother to get rid of debt in no time.
Author:
Daniel Ng is a freelance writer who has been writing for various blogs. He has previously covered an extensive range of topics in her posts, including business debt consolidation, Finance, E-commerce and start-ups.
Can You Blame Adult Children For Their Mother's Debt – The Truth Is Out
parents enabling grown children, what to do about grown children who expect money, at what age should your parents stop supporting you, when your grown child makes bad decisions, when to cut the financial cord, helping a married child financially, when should you stop supporting your child, my daughter only wants me for money, Can You Blame Adult Children For Their Mother's Debt – The Truth Is Out