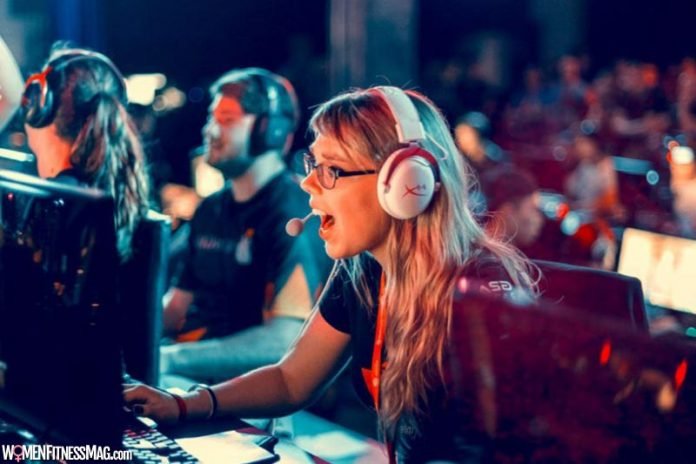 Changing The Balance – Women In Esports : It's true that at the moment, esports is a mostly male dominated field. Most pro players are male, and even the most popular streamers are mostly guys. It isn't for lack of interest or talent though – sadly, sexism still runs rampant in the esports community.
Precisely because of that it's important to shine a light on the talented women that succeed despite the sometimes-toxic environment that competitive video games sometimes show. Websites like Esports.net, Kotaku, or GosuGamers occasionally feature female pros in their articles.
We'd like to do the same. Here are three high-profile female esports players worth keeping an eye on.
Sasha "Scarlett" Hostyn – StarCraft 2

Scarlett is one of the best StarCraft 2 players in the world. She also holds the distinctive honour that throughout her nearly decade long career, she managed to become the highest-paid female pro gamer in the world.

She is also the only woman to have made it onto the top 100 list of highest-paid esports pros in the world – the other 99 are all male. Her game of choice is StarCraft 2 – normally strongly dominated by Korean pro players, it's all the more impressive that she managed to claw her way to the top of the leaderboards in so many competitions.

Se-yeon "Geguri" Kim – Overwatch

Geguri is one of the best female esports pros in the world. She is the only woman to currently play in the entire Overwatch League, and she has been for the past two seasons. She is renowned for her incredible reflexes and aiming skills.

So much so, that she was involved in a small scandal. Several other players accused her of using aimbots, and staked their career on it. To prove them wrong, she played an exhibition match with a camera pointed directly at her mouse-hand. Needless to say, she was not cheating, and her loud-mouthed accusers were forced to apologise, and many did quit the competitive scene entirely.

Geguri went on to be one of the best players on her team, the Shanghai Dragon. After a terrible first season for the team, they did significantly better last year, and actually managed to win one of the four stages of the competition.

Li "VKLiooon" Xiaomeng – Hearthstone

VKLiooon is a Chinese player, and not just any player – she managed to win the Hearthstone Grandmasters Global Finals last year. While prior to that, she wasn't too well-known, her win really put her on the map… and netted her a few records. She was the first ever player to win a Hearthstone Grandmasters event, as well as the first woman to win any BlizzCon finals at all.

The fact that she made history with a 3-0 victory made it all the sweeter – as did the story she told after receiving her prize. In 2017, during sign-ups, a fellow player told her that, as a woman, it 'wasn't her place' to participate in the tournament. The player in question does not seem to have ever achieved any success of his own – it seems therefore, that he had it backwards.
Changing The Balance – Women In Esports
history of women in esports, women in esports 2019, top female esports players, celebrating women in esports, women in esports why they re the market to watch, female esports overwatch, female pro gamers, female only esports,