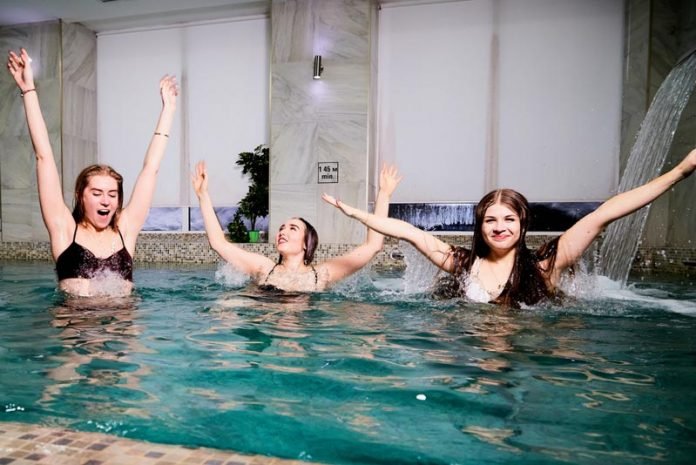 Exercises You Can Do In and Out of the Water : Exercising takes some motivation to get in to, especially when life can get busy between friends, family responsibilities and working hours. One way to inspire you to work out more is to find something that offers fun and fitness, rather than just a monotonous run on the treadmill or muscle-tearing lifting session in the gym.
Why not carry out your regular exercise routine in your local swimming pool or gym pool? Not only do you get fit, you provide more support to your muscles and body core in the water. Don't have a regular routine? Check out these fantastic exercises you can perform both on dry land and in the water;
Dancercise
There is a wide variety of activities you can perform under the dancercise umbrella, from Zumba, Jazzercise and Hip-Hop to Foxtrot and Ballet, your only restriction is your imagination! The best thing about Dancercise activities is you can do this completely at home without a class or you can get some friends together and head down to your local pool or gym with your favourite tunes and get moving! Dancing is a fantastic, fun way to keep fit and doesn't involve strict routine but will see you get active and get moving, raising your heartbeat and feeling good all around.
HIIT
High Intensity Interval Training is an intense, total body workout that sees you working out in short sessions of high-speed activity between low-intensity recovery periods. Sessions are shorter than a normal gym workout, lasting between 45 minutes to an hour and classes are normally provided for working specific areas or as a full-body workout. For an intense total body conditioning session, make sure to find your local HIIT class to understand how sessions are structured then take your personal HIIT session to the local pool to really make your body really work!
Jogging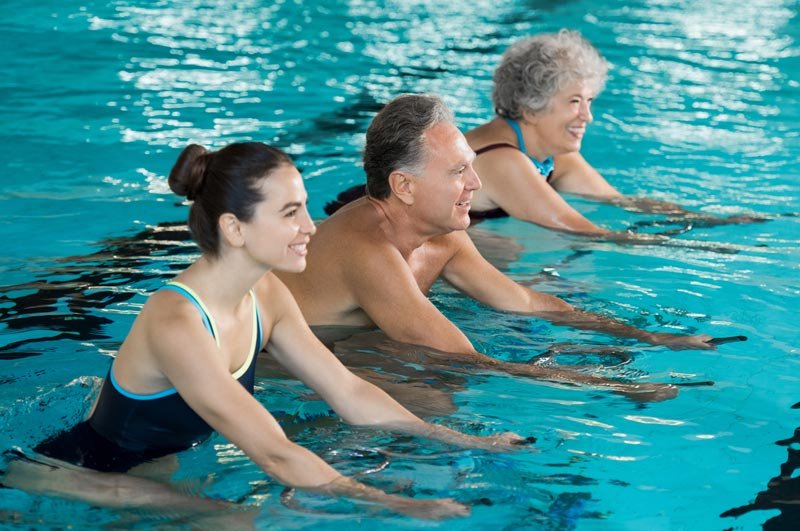 Walking, jogging and running doesn't have to be a boring activity, ditch the treadmill and head outside, see the world around you and engage both your body and mind. Find somewhere different or new to for a walk, you never know what you might find – whether it's a new favourite café, a spot to watch the sunrise/sunset or a beautiful park you've never discovered before. This is an easy activity to move into the pool also, simply get into the water up to waist height and start walking on the spot, move up to a jogging speed after five minutes then speed up to a run for two minutes before slowing down to a walk again and repeat! The resistance of the water will make you work harder, strengthening your muscles and sculpting your core.
Stationary Bike
Everyone loves a good cycle and what could be better than jumping into your swimsuit on a hot day and jumping on your bike in the pool for a great, full-body, fat-burning workout. Stationary bikes are a great way of building your cardio and stamina, while toning your core and working your muscles against the resistance of the water. Unfortunately, not every exercise bike was made to go into the water, so you'll likely need to find a dedicated centre with pool-based stationary bikes to make the most of this type of in-water exercise.
Don't put off getting healthy just because there isn't an activity that doesn't take your fancy or engage you enough, find the activity that makes you happy and gets your body and mind working. Try something new like rock-climbing, archery or hiking and find something new about yourself you never knew before! Living a healthy lifestyle is important, not only for ourselves but for those that care about us and want us to always is at our best.
Related Videos about Exercises You Can Do In and Out of the Water :
Get Flat Abs With This Pool Workout
10 BEST FAT BURNING EXERCISES YOU CAN DO IN THE POOL
Water Cardio Workout in Deep Water
Using a Kickboard for Water Exercise
HIIT Exercises for the Pool
Related Infographics about Exercises You Can Do In and Out of the Water :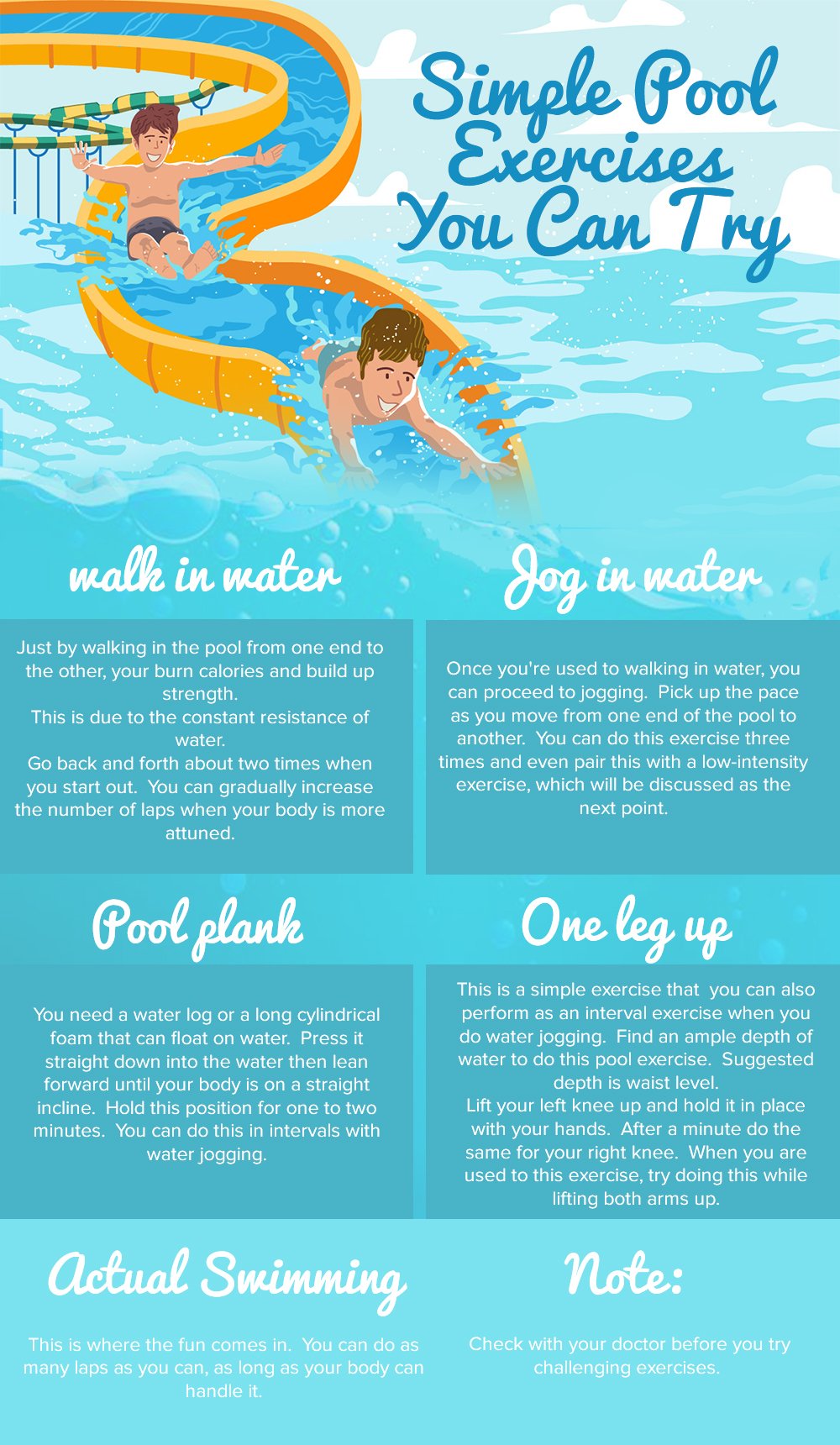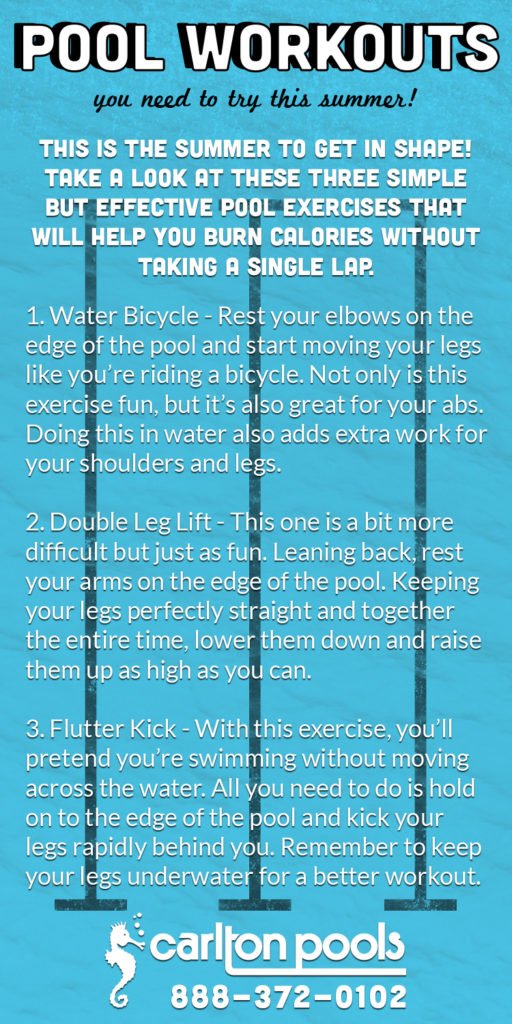 Exercises You Can Do In and Out of the Water
water exercises for obese, water exercises for abs, water exercises for knees, water aerobics exercises pdf, pool exercises with noodle, water exercises for arthritis, pool exercises for back pain, pool workouts with weights,