Five Cheapest Renewable Energy For The Home : When you first think about renewable energy, the first thing that pops in mind is solar power, with the panels propped up on someone's roof or yard. But did you know that there is so much more to renewable energy than solar panels?
While solar energy is a great way to generate electricity, it isn't the only option to start building your home around renewable energy. With new technology popping up and inventions being created, Ambit Energy suggests that there are now other ways on how to create your own energy option for your home. They themselves have provided many households across the state of Texas with renewable energy plans but, if you're not located within that state, you may want to check out options in your own area. Do research about local providers and their rates and you'll be surprised how much you could save by doing a simple bit of shopping around!
Wondering how? Read on as I show you the different renewable energy options you can choose from for your home or office today!
Wondering what goes beyond solar power? Check out these five other types of home or industrial renewable energy options:
Wind Power


You've probably seen all those huge wind turbines that are huge and as tall as a tower. However, that doesn't mean you have to invest in those. You can start off small and you'll be surprised to know that wind energy can start off small and can be done at home.

Small wind energy is quite powerful, as well as renewable and clean. In the end, it can also save you a lot of money, depending on our location and the kind of home wind system you install. While it can seem pricey like solar panels, you can start seeing a return of investment within 6 to 30 years, and then everything will be free after that!

Hybrid


For those who are living off the grid, then you'll do great with both wind and solar energy system. These hybrid systems offer both solar panels and wind turbines, which would double up on how much power it can generate.

It's one of the most reliable and efficient, since you can find that solar and wind energy are available wherever you go, depending on the weather. After all, wind speeds are low during summer (but the sun's out!), while winds are stronger during the winter (but the sunlight's less available). Since the operating times for both wind and solar systems varies by the weather and time, hybrid systems allow you to produce the power you require whenever you need it.

Geothermal


Geothermal energy comes from heat located below the Earth's surface. This is also known to generate clean and renewable energy without the greenhouse gases.

Its amazing benefit is that it's eco-friendly and dramatic energy cost reduction, using up to 20% to 50% less electricity compared to other systems. It also offers humidity control and the freedom to design it with, whether you want to install it in new or "retro" homes. Plus, these systems require less space compared to conventional HVAC systems and emit less noise than other types of appliances like air conditioners and the like. All the while providing energy without the high bill!

Well, why not do an energy comparison using Simply Switch and getting to the best possible option out there?

MicroHydroPower


If you have flowing water in properties, then MicroHydroPower is one of the best choices. This is because it's very affordable and offers a great return on investment. Even if you have a small stream of running water, you'll be able to generate consistent and clean renewable power with a lower price per Watt compared to wind and solar energy.

These kinds of systems usually need a pump, turbine, or water wheel to work. The divergence will intensify the water pressure, generating even more power. The moving water will rotate both turbine and wheel, spinning a shaft, and then powering the alternator or generator for electricity.

Solar Shingles


Last but not least, there are solar shingles, which are an alternative to the solar panels we know. These are photovoltaic roof tiles, hence the term "solar shingles."

What's great about these solar shingles is that it's cheaper and easier to install compared to the bolt-on panels. Plus, they're more pleasing to the eye, blending in with the usual roof shingles people have on their house. It also does its part to protect your roofs from weather elements.

This is advantageous for those who are looking to re-shingle their roof anyway, especially those who are weather-resistant and protective for your roof.
Conclusion
Renewable energy doesn't stop with solar power! With the cutting-edge innovations and inventions now being created today, you have more to choose from, depending on where you live and what works best for your home.
Hopefully, this article on the different home-renewable energy options helped you learn what you can do to make your home energy efficient. So don't wait any longer and look into a solar power company or other businesses that can work with your options now!
If you have any questions or want to share your tips and experiences on using any of these hone-renewable energies, then comment below. Your thoughts are much appreciated.
Related Videos about Five Cheapest Renewable Energy For The Home :
Cheapest Green Energy -most Affordable+Profitable+Powerful-
The Cheapest, Easiest Way to Produce Solar Power at Home
Japan: Smart Green Homes on the Horizon
Micro Wind Turbines… Are They Worth It? (Off Grid Solar)
How To Make Renewable Energy At Home -Easy Ways to Power Your Home With Renewable Energy
Related Infographics about Five Cheapest Renewable Energy For The Home :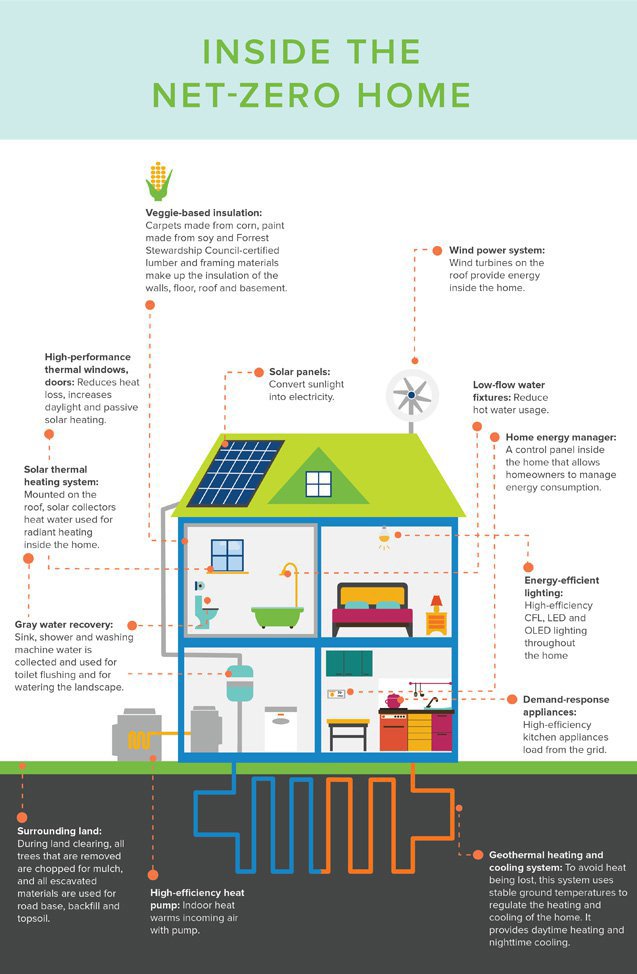 Five Cheapest Renewable Energy For The Home
how to make renewable energy at home, best renewable energy source for homes, how can we use renewable energy at home, alternative power sources for home electricity, alternative energy sources for homes diy, cheapest way to produce electricity at home, renewable energy options, ways to generate electricity at home,