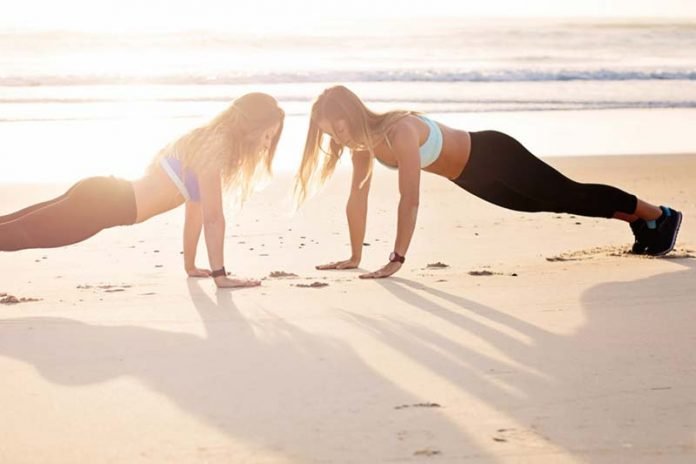 Get Fit, Save Money and Enjoy the Great Outdoors! Lets be honest, keeping fit can be a chore, especially if you spend all your time on the machines at the gym. Yes, they're brilliant, effective and you probably have a trainer who can help you with your routine, but it's the same thing over and over again.
Naturally, you need routine in your fitness regime – such as a regular exercise routine and a sensible diet – but surely there are more ways to keep fit?
There are, and in fact, you could save money if you read what we have to say! Before we give you a few tips on great ideas for keeping fit that don't cost much and that you can do outdoors, here's some food for thought: how much does your gym membership cost? And, when you think about it, how often do you go to the gym? Next, factor in the time and money you spend getting to and from the gym, and add it all up. It's quite a lot of money and effort, yes? We've got a few much better ways to spend that money, and we think you're going to like them!
Keeping Fit Outdoors
You've probably gone through a phase where you indulged in outdoor fitness routines, but maybe not stuck them out to the end. Well, we're probably going to revisit a couple of those and maybe rekindle your interest, plus suggest some you might not have considered, so let's have a look!
Get On Your Bike!
Do you have a bike? You may well do, but even if you don't, you can buy a pretty good one for not much money. The great thing about cycling is that you can get out on the roads anywhere, and there are cycle routes all over the place. If you live in a built up area and want to ride in quieter places, you can pack a bike on a special roof rack, and head out into the country.
Buy a hybrid bike and you can use it for both road riding and off-road fun, and explore some of the great biking trails out there. You might also want to consider biking to and from work – it's a great way of saving money and getting exercise.
Get On the Water!
There are some great devices that you might want to check out called Stand Up Paddleboards. Think of these as a cheaper version of the surf board, but great for beginners and usually inflatable, so easy to carry around with you. The advantage of this type of board is that it can  be used in any waterway: on a lake, in a river, in the seas – wherever you might happen to want to go. It can also be used for surfing, and a great use for them is to perform yoga or exercises while on the water! You can find out about how to buy an inflatable SUP and check out what they can be used for, and we recommend you also have a look at the section on what you get from owning a stand up paddleboard – call it an SUP for short!
Get On Your Feet!
Our final piece of advice is a simple one, and you may already have considered it. We're not going to suggest you take up running – if you were going to be a runner you would have done it by now – but that you take a walk every now and again. Walking, at a sensible but brisk rate, is great for the circulation, the muscles, and your general health – both physical and mental – and there are some spectacular places to take a walk. So, get yourself a good pair of walking shoes – of if you want to venture further, some decent hiking boots – and take a walk somewhere invigorating – you may find it to be the best exercise you ever took.
Related Videos about Get Fit, Save Money and Enjoy the Great Outdoors :
outdoor workout
FAT BURNING OUTDOOR WORKOUT IDEAS. INTERVAL DRILLS YOU CAN DO OUTSIDE!
Outdoors Bootcamp Workout | Full Body Exercises | Fit How To
Outdoor Exercise Ideas on a park bench, workout routine for busy moms
Outdoor Group Exercise Ideas
Best Outdoor Exercises For Women – Outdoor Workouts
Get Fit, Save Money and Enjoy the Great Outdoors!
benefits of outdoor exercise confirmed, mental health benefits of exercising outside, why exercise outside, benefits of outdoor exercise confirmed, which of the following is not a benefit of outdoor exercise answers, enjoy the outdoors quotes, benefits of exercising in nature, how to enjoy the outdoors,