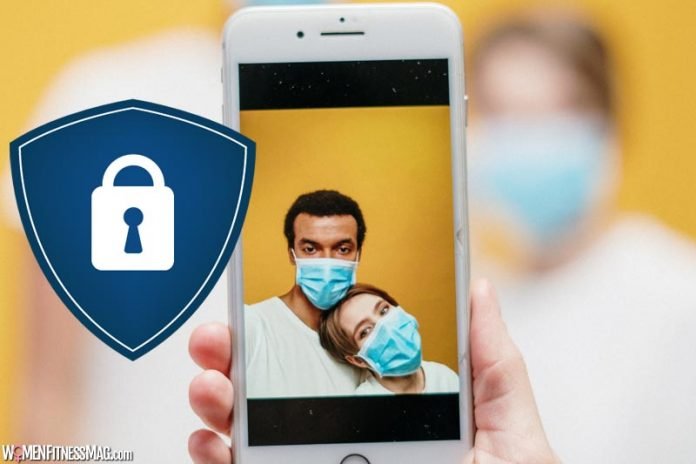 Healthcare Industry Challenges in Internet and Cyber Security : Digital transactions have taken center stage in the healthcare sector. The presence of the internet and digital transactions is there in every aspect of clinical research to drug administration and patient care. From routine health checkup to advanced interventional treatment procedures are now done with computers and technology assistance.
In this scenario, healthcare cybersecurity is an important topic, and the risks related to it are widespread now. Conduction of cybersecurity audits and adopting adequate security measures are now inevitable for any institutions or organizations in the healthcare sector.
In this article, we will overview the major cybersecurity challenges in the healthcare sector, which enterprises frequently come across. Even though data protection is one of the major concerns, there are many other risk factors related to the IT infrastructure and hardware, etc., which also come as recurring concerns.
Legal aspects of data protection
Protection and confidentiality of personal healthcare data is an important consideration in the healthcare sector. This is covered with enhanced protection, especially in terms of its legal importance for your business. The legislation related to data protection and healthcare information confidentiality varies from country to country.
In the United States, one major example of healthcare information protection is HIPAA or Health Insurance Portability and Accountability Act. This enacts a solid framework for maintaining the confidentiality of personally identifiable data of patients. It also ensures data availability to healthcare professionals and identifies the potential threats and misuse of data to prevent it.
In France, we can see the data protection through HDS (Hébergeur De Santé), in which the data host needs to adopt measures to protect it based on the criticality of data.
In the EU, there is GDPR, which further covers the protection of personal healthcare data. It protects the rights of individuals in terms of processing personally identifiable data. The act covers data protection based on proportionality, relevance, and limited storage, etc. This act also sets out individual obligations to report all sorts of adverse security incidents by carefully monitoring the information system.
Technical aspects of cybersecurity in healthcare
Data protection in healthcare also involves the protection of integrity and confidentiality of sensitive healthcare information. Here, data confidentiality is the major aspect to be taken care of throughout the collection and processing of health-related data. As Flosum experts bring into practice, there are various aspects of technical aspects to cover like:
Online services: The portals through which information are shared, results are analyzed, medical records are shared, etc.
Connected devices: Like remote healthcare monitoring systems, wearable devices for health monitoring, pill dispensers connected over the network, and so on.
HIS or hospital information systems: The set of servers and software used for patient care and hospital administration. All the information storage and network devices are covered under this.
Data integrity affects many other related contexts, too, based on important data disruption and corruption. There are many sorts of vulnerabilities that allow data access to unauthorized parties through third-party online services, devices connected to the database, or organizations' internal infrastructure in the healthcare sector. From a technical viewpoint, vulnerabilities are huge. During security audits, the measures taken for data security needed to be thoroughly tested to check any possibility of unauthorized access or destruction of data by cyberattacks.
Internet of Things – connected devices
As we have briefly mentioned above, connected devices also pose a real cybersecurity threat. The major threats, including any unauthorized control by third parties or possibilities of data leakage. There are various technologies used in IoT, so threats and points of attack are also high. Cyberattacks can also exploit the possible vulnerabilities on the electronic components attached to the healthcare network, configuration problems, firmware, and flaws on the web interfaces or mobile applications.
The mobile application and web application interfaces are considered the most vulnerable access points for the attackers. In many cases, they can even extract the data right through the connected electronic components in the machines used by healthcare practices. For the manufacturing and servicing support of the connected devices, a 'Security by Design' type of approach is necessary. Security audits should allow product security testing throughout the manufacturing and servicing processes.
For any organization or healthcare practice using connected devices from third-party providers, the configuration of these objects and network security of the connected devices are very important. Many incidents of hacking are linked to the potential of exploiting the vulnerabilities in the local networks.
The conventional healthcare-related equipment connected to the network may also pose some risk of external intrusion into the data points. Along with medical equipment like x-ray machines, scanning machines, it also covers the printers, EPBX systems, scanners, etc. There can be security vulnerabilities related to the local network for health organizations using these types of equipment. Issues concerning access partitioning too may represent critical threats. Conduction of a thorough local security audit from time to time to explore an attack's possibilities is important.
Ransomware risks
Ransomware attacks focus on hijacking a system to demand a ransom to release it. Ransomware attacks on healthcare IT systems are usually publicized as these may directly impact human lives. Ransomware risks largely rely on users of information management systems. Usually, the attackers exploit the flaws in human behavior as a gateway to gain access to computer systems.
To protect against Ransomware attacks, healthcare system admins need to activate many security checkpoints like:
Anti-malware protection
Restrict user rights by only activating bare minimum privileges based on functional needs.
Partition among various network portions and networks.
Proper backup mechanism.
Data recovery and continuity plans.
Staff awareness about the risks of connecting USB keys and alert them about malicious phishing activities.
In terms of security audits, you can easily test the protections and the effectiveness of incident management and user behavior by easily simulating cyberattacks. A thorough security audit and advanced social engineering are necessary to assess the vulnerability level to potential cyberattacks and ransomware attacks.
Related Videos about Healthcare Industry Challenges in Internet and Cyber Security :
Healthcare's Many Cybersecurity Challenges
Cyber Security in Healthcare
Cybersecurity in Healthcare
Cybersecurity and Healthcare – Trends, Challenges, and Evolving Threats
Healthcare Industry Challenges in Internet and Cyber Security
cybersecurity challenges in healthcare, security and privacy issues with iot in healthcare, cyber security challenges in iot in healthcare, enlist a few areas in which iot can be used in healthcare, the potential cybersecurity challenges in using iot in healthcare, benefits of using iot in healthcare in india, benefits of iot in healthcare in india, identify the benefits of using iot in healthcare in a developing country like india.,