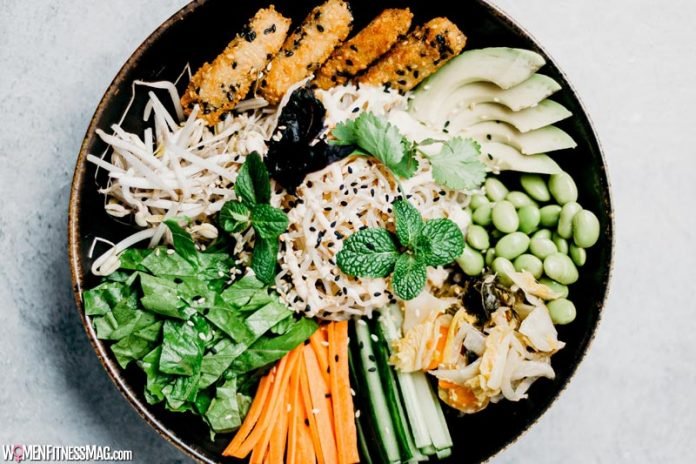 Healthy Snacks that Can Help You Maintain a Healthy and Well-balanced Diet : A healthy and well-balanced diet consists of different foods. You have to take enough proteins, fats, carbohydrates, and vitamins as well. Most people cut back on food, and that is the wrong approach.
When having a healthy diet, you shouldn't fear food. Embrace it, and combine it the best way possible. Your body will thank you.
When it comes to choosing market food, things can get tricky. You need to do lots of reading to find products with perfectly healthy components. By choosing legendary foods products, you won't have to worry about that anymore, since their goods have everything your body needs daily!
Healthy snacks for a healthy and well-balanced diet
Do you know the 3/2/1 rule? It means you get to have 3 main meals, 2 snacks, and 1 dessert during the day. For now, we'll focus on healthy snacking. In the following, here are some ideas on that:
Protein bars
Whether they are homemade or store-bought, protein bars are a great snack for your busy day. They are full of protein and you can choose from many different flavours. The best thing is that you can throw them in your bag and be on your way.
Protein bars work great for weight loss. They will keep you full until your next meal and will give you enough energy to function perfectly. You will be hunger-free for at least a couple of hours after having one. On the plus side, they are also really tasty.
Apple slices and peanut butter
Apples and peanut butter are a combination made in heaven. Peanut butter is one of the most used products on the market shelves because it tastes amazing all by itself. Combined with apples or even pears, it's a healthier alternative to white bread.  Also, peanut butter lowers bad cholesterol, so one plus reason to make it a regular guest to your diet.
A well-sized apple, with a full tablespoon of peanut butter, comes down to 200 kcals, which is an average for a healthy, midday snack. It seems like there are tons of healthy snacks out there, and we're not aware of them yet.
Kale chips
Just because you're trying to have a healthy and well-balanced diet, that doesn't mean you should limit yourself. We all want to enjoy a pack of chips sometimes. Who said that they have to be potato chips fried in deep oil?
Well, let us introduce you to kale chips. Kale is incredibly healthy, packed with antioxidants and fiber. It can help you reduce your high blood pressure and it promotes your overall health. Plus, it tastes kind of different from regular chips. You might even like it better this way, so why don't you give it a try?
Greek yoghurt and berries
This is literally the holy grail of weight loss. Greek yoghurt has been praised in the weight-loss industry for ages now. Every health junkie knows that while it's high in fat, it is one of the healthiest things in the world. Mixed with berries, the taste it's amazing, and the results are invincible.
Greek yoghurt offers proteins and it's a great source of Calcium and Potassium as well. Berries on the other hand are packed with antioxidants, extremely valuable and healthy for you. If you're counting calories, a good-sized bowl of berries and full-fat yoghurt will be roughly around 150 kcals.
Nuts
While nuts can be added to healthy main dishes, they also work great as snacks. A handful of nuts will give you enough calories and energy to get you fueled for a couple of hours, until the next meal. You can grab one kind of nut, but what's the fun in that? Mix them up a little bit, so that you get lots of flavours out of your snack. That way, it never gets boring!
Nuts are high in fat, but they are incredibly filling. On average, you'd be getting less than 200 kcals for a 1-ounce serving. That's nothing compared to the calories you'll be getting for a pack of chips, that has nothing but unhealthy fats and empty calories inside. Remember, it's better to get food that is nutritious and higher in calories, than junk food that's packed with useless ones.
Dark chocolate and almonds
Last but not least, this one might be your new favourite go-to snack. Dark chocolate is great since it's healthy, it helps your heart function properly and it gives you a sense of satisfaction. Almonds, on the other hand, have components that can help with your blood sugar levels.
Combined together, those two ingredients are a personal favourite to many people. It's not just the benefits, but the taste as well. If you're not a fan of almonds, you can always switch them for walnuts, since lots of people find this combination great as well.
Related Videos about Healthy Snacks that Can Help You Maintain a Healthy and Well-balanced Diet :
How to Create a Healthy Plate
BEGINNERS GUIDE TO HEALTHY EATING
Healthy Snacks – Healthy Office Snack Options
What Is A Healthy Eating Plate? | Tips To A Healthy Meal
How to Follow a Healthy Vegetarian Diet
Healthy Snacks that Can Help You Maintain a Healthy and Well-balanced Diet
how important healthy eating during this time of pandemic essay, healthy foods, simple healthy diet, how to eat healthy food everyday, importance of eating healthy food, healthy diet plan to lose weight, healthy diet chart, healthy snack recipes,