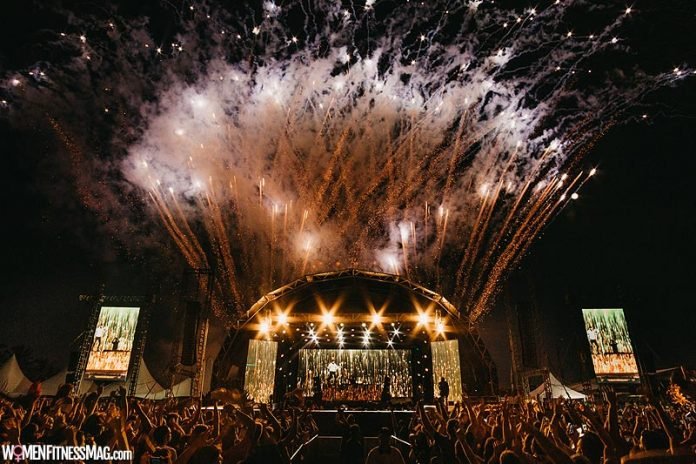 Here's Everything You Need for Music Festival Season : After the pandemic ruined everyone's summer plans and caused havoc across the globe, things are fortunately returning to normal. But one good thing to come out of quarantine is great music and a plethora of impressive new artists. From Olivia Rodrigo's spectacular debut to Taylor Swift's record-breaking albums, you're probably looking forward to watching your favorite artists live.
Whether it's your first time attending a music festival or it's been a while since you've been to one, it's imperative to prepare and plan for a stress-free experience. In this post, we're sharing our top tips for an unforgettable music festival season. Take a look.
Break-In Your Boots
Did you buy brand new Doc Martens to wear with your fabulous outfit? That's not a good idea! While boots are certainly a sturdy footwear choice, they must be broken in. Otherwise, you'll end up with blistered feet, which can make dancing or even walking difficult. Always break in your boots before packing them for a festival. Alternatively, sneakers are also a comfortable option.
Stay Hydrated
You'll be walking around and dancing a lot. Moreover, you'll likely have to stand in long lines for restrooms. And, of course, you'll be drinking. That's why it's crucial that you stay hydrated. Make sure you have a refillable bottle with you at all times. Look for a collapsible bottle that won't take up too much space.
There's nothing worse than missing your favorite performer because of a splitting hangover. Well, IV hydration can speed up the recovery and get you back on your feet in no time.
Don't Forget Sunscreen
Whether it's sunny or cloudy outside, you cannot skip sunscreen. Apply sunscreen generously and religiously every morning. It's also necessary to reapply sunscreen every two hours to prevent sunburns. We suggest packing spray-on and stick sunscreen for easy application.
Keep an External Battery
We all are heavily dependent on our phones. Therefore, your phone running out of battery can be nothing short of a nightmare. Instead of looking for a charging station, keep an external battery in your bag. Now you can make as many Instagram Stories as you want without worrying about your phone turning off.
Take a Waterproof Bag
Weather can be unpredictable, but it shouldn't ruin your experience. Instead of carrying a trendy purse, go for a waterproof bag. For extra precaution, keep your ID, cards, and other important items in a sealed bag.
Pack an Essentials Kit
There are a few essentials that every festival goer should have in their bags. This kit should include tissues, energy bars, sanitizer, bandages, Ibuprofen, and eye drops.
Plan Your Day
There is a lot to do at music festivals. Rather than feeling overwhelmed and getting into heated disagreements, plan your day in advance. Decide which performances you absolutely cannot miss and make sure your friends are on the same page.
Wear a Watch
Cell phone service is notoriously bad at music festivals. It's a good idea to wear a watch that will help you keep track of time. You and your friends should set up a meeting place in case any one of you gets separated from the group. This also works if your friends want to see a different artist. Decide a place and time where everyone can meet up later.
Bring a Jacket
As it tends to get a bit nippy in the evenings, remember to bring a jacket to stay warm and enjoy till the very end.
Carry Cash
Though most places accept credit cards and digital payments, you should carry some cash with you. This will help you save time as cash payment lines are usually shorter.
Related Videos about Here's Everything You Need for Music Festival Season :
Top 10 Music Festivals Around the World Worth Traveling To
Why are music festivals so expensive?
THINGS NO ONE TELLS YOU TO BRING TO MUSIC FESTIVALS!!
Here's Everything You Need for Music Festival Season
fun things to bring to a music festival, planning a music festival checklist, festival checklist girl, music festivals 2021, what to bring to a one day music festival, how to prepare for a music festival, summer festival essentials, will you have to wear masks at concerts,