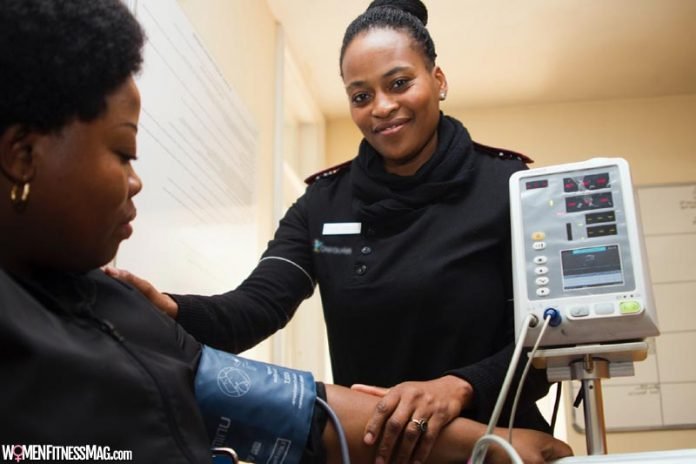 High Paying Medical Jobs With Little Schooling : Want to start a career in medicine but don't have enough to get a degree? You now have a fair shot. There are several other options for you other than popular medical jobs. The healthcare sector is growing and a variety of its workers are in high demand.
So, if you're looking for the highest paying jobs in the medical sector, you'll be pleasantly surprised at how many jobs you can do that don't require a degree and pay very well.
Surgeon Tech
Surgical technicians are responsible for having the operating room ready before surgical procedures. You also prepare the patients for surgery. And during procedures, you assist doctors by giving them surgical tools.
The job may look easy on the surface, but surgeon tech is a highly-stressful job. The good news is that it pays well, too. The average pay is $50,000 a year.
Radiation Therapist
As a radiation therapist, you'll be working with oncologists, surgeons, and cancer patients. Your primary duty will be to give patients radiation, using a very high-energy x-ray machine.
Your patients will be those fighting cancer. Although there will be other diseases that will require the use of radiation. Annual average salary of radiation therapists is $80,570.
Nuclear Medical Technologist
The nuclear medicine profession is one of the positions in the Medical Business that pays very well. In this job, you would need to have qualifications above a high school diploma. You may also take an approved course in nuclear medicine.
Much of the work will be in hospitals and clinics. Some medical offices, however, have vacancies too. As a nuclear medicine specialist, you prepare radioactive drugs and administer them to patients before tests. You will also be expected to administer tests and attend to patients' questions. The median annual salary for a nuclear medical technologist is $75,660.
Registered Nurse
As a registered nurse, you will be responsible for monitoring the vital signs of a patient, such as oxygen levels and blood pressure. You must have a diploma in higher education and a state-specific license to work in this field.
A nursing degree is preferred depending on your level of commitment and  you can get in little time: an associate's degree program usually takes two years to complete, providing entry-level opportunities. Registered nurses' median salary is $71,730 per annum.
As a travel nurse, you can even earn more. The average annual pay salary for a travel nurse is $92,000 and there are states that pay as much as $101,365.
Registered nurse jobs are considered a stable career option as there is always a demand for these positions. In addition, working as a critical care nurse is also another stable career path since they are in incredibly high demand with the coronavirus crisis. With the COVID-19 pandemic, the demand for nurses is consistently increasing and the critical care nursing salary is skyrocketing accordingly
Dental Hygienist
Would you believe it that if you were told that with just an associate's degree you could get a job that pays an average annual salary of more than $70,000 a year? Believe it or not, that's what dental hygienists are earning.
Medical careers are growing fast at almost every level, but not many can match the explosive growth rate predicted for dental hygienists.
As a dental hygienist, you will carry out oral screenings, remove plaques from patients' teeth, polish their teeth and teach the proper way to brush and floss, among other duties. The dental hygienists' annual income is $74,820 per annum, $35.97 per hour.
Respiratory Therapist
Respiratory therapists work on helping all patients who are experiencing trouble breathing due to emphysema, asthma, or other chronic lung conditions.
Therapists may also deal with premature babies with underdeveloped lungs and the elderly, suffering from asthma, chronic bronchitis or other lung diseases.
An associate degree is usually required to become a respiratory therapist and most states do require licensing. Average annual salary of respiratory therapists is $54,000.
Health Services
Are you looking for a career in the medical field, but on the business side of it? If yes, then being an administrator of health services could be a great fit for you.  You will be tasked with the provision and installation of systems and technology for your hospital.
To get you started, there are several online healthcare certificate programs that teach the patient treatment aspect of the job. The average pay is about $95,000 a year, and your salary can climb to six figures as you develop yourself in this career.
Getting Started
Hopefully we've given you some wonderful things to dream about when you're looking for high-paying jobs in the medical field. The next step is to get in touch with an educational institution and find out what it takes to enrol in their program.
Related Videos about High Paying Medical Jobs With Little Schooling :
Healthcare Careers with Minimal Schooling
Top 5 Entry Level Medical Careers + BONUS CAREER!!!
High Paying Medical Jobs With Little Schooling
highest paying jobs that don't require medical school, high paying medical jobs with little schooling uk, highest paying jobs with least amount of schooling, jobs in the medical field that pay well, high paying jobs with little schooling, short term courses with high salary, highest paying jobs non medical, jobs that pay for medical school,