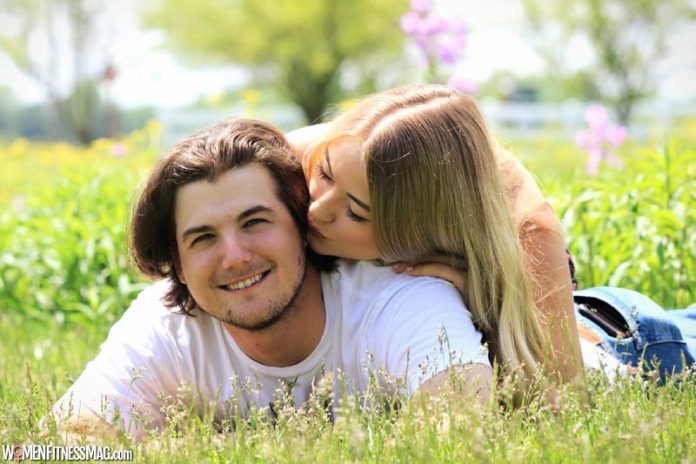 Hiring Gentlemen for Dates: Never been easier and safer : Now more than ever, it's safe and easy to find a charming, thoughtful, and reliable date any night of the week. You don't need to bother dressing up and spending $50 at the salon to do it, and you're guaranteed to have the perfect guy to accompany you. Bringing a hired escort on a date is a practice as old as time itself, but in the 21st century, it's never been simpler, safer, or more accessible.
Is Hiring a Date Ethical?
There's a majorly unfair stigma around escort services that leads people to believe they're unsafe, unclean, and unwise use of your money. Oftentimes, they're confused with other types of companionship services that mingle with less-than-legal activities done for pay.
A legitimate male escort service is a safe, legal, and ethical way to spend your money. Authentic escort services hire men who are looking to make some side income (or even a full-blown career) working as a professional companion. They want to earn money, and you want to find a reliable date to take to your next affair. As long as both parties respect the boundaries of the agreed-upon service, the date is a completely ethical exchange.
Is Hiring a Date Expensive?
Like any premium service, that depends. Escorts typically charge a flat hourly rate, and they may charge a base rate with extras for an additional cost. This may include anything from requests for particular styles of dress, use of a personal vehicle, or engaging in certain activities. Be aware, of course, that every escort has boundaries and limitations regarding the services they'll perform. You don't want to confuse an escort with someone who conducts other sorts of services or even simply crosses a line that could end your date early (and on a sour note).
The cost of an escort may also vary greatly depending on location. If you live in a smaller city like Tulsa or Dayton, it may be harder to find reliable local escorts, but you're likely to pay a much more advantageous rate. Meanwhile, there's no shortage of escort services in Las Vegas or NYC, but rates start as low as $350 per hour and climb much higher for overnight & weekend experiences.
What Kind of Dates do Escorts Go On?
Largely, the kind of date you want to go on with your escort is up to you. Obviously, there are limitations. Some escorts may be unwilling to travel a certain distance from their home location, while others may be open to accompanying you on an overseas vacation. Dates can be small or large, in private or in public, as a quiet couple or a part of a boisterous group– escort services give you the flexibility to hire the perfect partner to meet your needs or desires at any particular moment.
Many women enjoy the company of an escort simply for the safe and trustworthy emotional connection of spending time with another. As escorts are in peak physical shape, this comes with the added benefit of a partner who's charming and attractive. While escorts aren't exactly therapists, they can offer you a discrete, safe, and comfortable environment to experience your emotions and express your personal needs in ways that you can't even with a boyfriend or spouse.
On the opposite end of the spectrum, escorts are great dates for outings and affairs where going stag just isn't an option. Not only does an escort provide you with the cover of a partner and give you a trusty friend for those dull moments in the evening, but they offer you the flexibility to socialize as you please without worrying about what some nagging boyfriend or husband wants. Escorts are experts in the art of social engagement and are often much more adept than your average, awkward new boyfriend. Even if you're newly dating, an escort can sometimes even still be a better date to a delicate affair.
Where Can I Find a Male Escort?
Escort services are prevalent all over the world in most major cities and even many smaller locales. You'll undoubtedly find that there is an endless list of would-be escorts who advertise themselves as freelancers. And to be sure, the occasional freelance escort is an authentic self-starter who offers a professional service. But most of the time, you're rolling the dice hiring a freelance escort. How much different is it, really, than meeting someone you met on a dating app?
Your best bet is to hire an escort who partners with a reputable and reliable service like Gentlemen4Hire. These services run legitimate business and screen their escorts to make sure they only work with the best and most talented. They also provide extra layers of trust and safety for both you and the escort so that all parties involved know the costs, the boundaries, and the terms. Be deliberate, do good research, and use your intuition to ensure you're selecting an escort service you can trust. Now more than ever, it's easy to find a safe escort who'll guarantee you a great time.
Related Videos about Hiring Gentlemen for Dates: Never been easier and safer :
The Secret World Of Male Escorts
Jodie Marsh Video Diary: 'My date with a male escort'
Why Does A Respectable Woman Want To Hire A Male Escort?
Hiring Gentlemen for Dates: Never been easier and safer