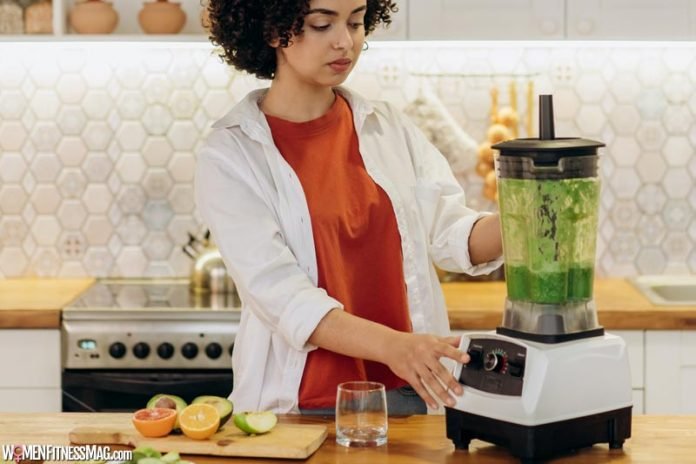 How A Blender and An Exercise Machine Combinedly Work for Better Workout : Regular workouts increase the function of your brain so that you can focus, concentrate on your work. At the same time, a high-end blender helps you in preparing nutritious drinks or foods as well.
However, when you have exercise setup at home plus a quality blender machine, these two will take your workouts to another level.
Now the question is how? Well, we'll discuss this here.
Importance of Exercise Machine and Blender for the Betterment of Workouts
Exercise Machine
You don't need to join a gym to stay fit or if you want to build muscle. Instead, you can get an exercise machine for your home. There are many machines available that are very convenient for both beginners and serious workout enthusiasts.
These machines are effortless to assemble, and you can do it alone or take the help of experts. You can use the machine anytime in the morning or in the middle of the night, but it won't disturb other people sleeping.
Usually, exercise machines include many features to make the workouts fun for you. Let's find out some of them –
Different Workouts
Some machines include lots of workouts, hence you can choose the one you like. Also, it is convenient when you want to switch between different workouts.
World's Popular Fitness App
Modern exercise machines are compatible with famous fitness apps. For example, you will find MyFitnessPal, Explore the World. These apps will track your workout status. You can compare your fitness level plus how far you are from your target.
Best Trainer
Generally, exercise machines also deliver the world's best trainers workout tutorial that you can practice alone. Or you can attend the live session with the trainer. The best part is – when you join the live workout session, the trainer will take control of the machine. Therefore, you will know how effectively you should do the workout.
User Profile
Exercise machines are also built with up to 12 user profiles, while some machines have 4 profiles. So, your family members can also use it, plus the machine will save their workout records. Meanwhile, other people can also check out their progress. So, these user profile facilities will allow all your family members to get regular workouts effortlessly.
Media Rack
When you listen to music during the workouts, this helps you to concentrate more. Fortunately, exercise machines are combined with a media rack so that you can keep your iPad, tablet, or smartphone and listen to music.
Heart Rate Monitor
You can also check your health status while on the machine. For example, many gym machines come with a chest strap that is essential to check your health stats. So when you wear the strap on your hand, this will show your heart rate. That's how you will know how fast your heart is beating, as well as your fitness level.
Blender
A blender is a versatile machine, moreover, if you choose a quality blender then you can use it as a food processor. Therefore, it works perfectly to reduce your stress from cooking. However, a blender also plays a vital role when it comes to workouts. That's because it can prepare outstanding smoothies or protein shakes.
Typically, smoothies and protein shakes are the magic drinks that work as fuel to the body. These drinks contain fruits, as well as vegetables.
There are many blenders available, but we suggest you pick a quality machine since only a good quality blender keeps the whole nutrients.
When you are heading to the workout, you should take smoothies with you. Or you can drink a smoothie before 30 minutes of exercise.
Smoothie Recipe
Chocolate Peanut Butter Banana Smoothie
Ingredients
2 frozen banana
1/4 cup creamy peanut butter
2 Tbsp unsweetened cocoa powder
1 cup almond milk
1/2 tsp vanilla extract
3/4 cup ice (optional)
Preparation
Add all the ingredients into the blender jug and mix for a few seconds. Serve and drink. You can also store this smoothie for 24 hours in the fridge.
Peanut Butter Banana Smoothie
Ingredients
2 tbsp peanut butter
1 cup almond milk or other milk
2 cups frozen banana
1/2 tbsp flax seeds
1/2 cup Greek yogurt
1 teaspoon vanilla extract
Preparation
Combine all the ingredients into the blender and blend at the highest speed for a few seconds. Or until the smoothie comes in the thickness you want as the thickness of a smoothie depends on someone's taste.
Apple Avocado Smoothie
Ingredients
1 medium avocado peeled and pitted
2 medium apples
2 handful celery
1 cup plain unsweetened almond milk
1 medium frozen banana
2 teaspoons honey or maple syrup (as per taste)
1/2 teaspoon ground ginger
Preparation
Add them into the blender and turn on the machine for a few seconds at the highest speed. Once the mixer comes in the form you want, pour and serve immediately. Moreover, you can keep this in the fridge for two days. But if you store juice or smoothie more than two days then the nutrition of the food can be hampered.
Protein Shakes Recipe
Coffee Protein Shake
If you are a coffee lover, at the same time, want to drink protein shakes, then you should try making this recipe.
Ingredients
1/2 cup brewed coffee
1/2 cup almond milk
1/2 ripe banana
1 scoop vanilla protein powder
1 1/2 cups cubed ice
Instruction
Add all the ingredients into the blender, then mix your coffee protein shakes and are ready for a few seconds!
Chocolate Banana Protein Shakes
Ingredients
½ ripe banana
2 tbsp raw cacao powder
½ cup unsweetened almond milk
8 ice cubes
1 scoop vanilla flavored
1/2 tsp instant espresso powder
Instructions
Add all these ingredients into the blender and blend at the highest speed until you get the thickness you want.
Conclusion
Hopefully, now you understand how a blender plus exercise machines make your workout more effective than ever. If you are a beginner or serious about exercise, then you can join a gym. Or you can purchase a machine for your home. And don't forget to drink a smoothie as it is the fuel to your body. You might know the need of following a healthy diet especially when you are determined to have a heavy workout to get your desired body shape.
Related Videos about How A Blender and An Exercise Machine Combinedly Work for Better Workout :
10 Delicious High-Protein Shake & Smoothie Recipes
5 MUST-TRY PROTEIN SHAKES for Weight Loss, Muscle Building, and Boosting Metabolism
The Basics of Protein Shakes
FAVORITE PROTEIN SHAKE RECIPES
5 HIGH PROTEIN Fruit SMOOTHIES for WEIGHT LOSS
How A Blender and An Exercise Machine Combinedly Work for Better Workout
home gym workout routines with pictures, multi gym workout plan pdf, weight machine workout routines – printable gym workout plans, gym machine workout routine for beginners female, fitness blender, beginner machine workout male, gym machine workout routine for weight loss, home gym machine workout,