How are Glass Perfume Bottles Made : You might be addicted to the crystal-like glass bottle, or you might know that the transparent glass comes from stone, but you might not know how is the rough stone made into delicate glass.
Generally, the manufacturing process of a glass perfume bottle can be included: batching, melting, molding, annealing inspecting, and decorating.
Brief introduction of steps is as follow:
Batching:
Various selected raw materials will be weighed and mixed evenly in a mixer according to a well-designed material prescription. The main raw materials of glass perfume bottles are silica sand (SiO2), sodium oxide (Na2O) from soda ash, calcium oxide (CaO) from limestone/dolomite, dolomite (MgO), feldspar (Al2O3) and other processed materials.
Melting:
Melting is a very complex physical and chemical reaction. All raw materials of perfume bottles are heating under high temperature in a furnace to transform into a uniform bubble-free glass and finally melt.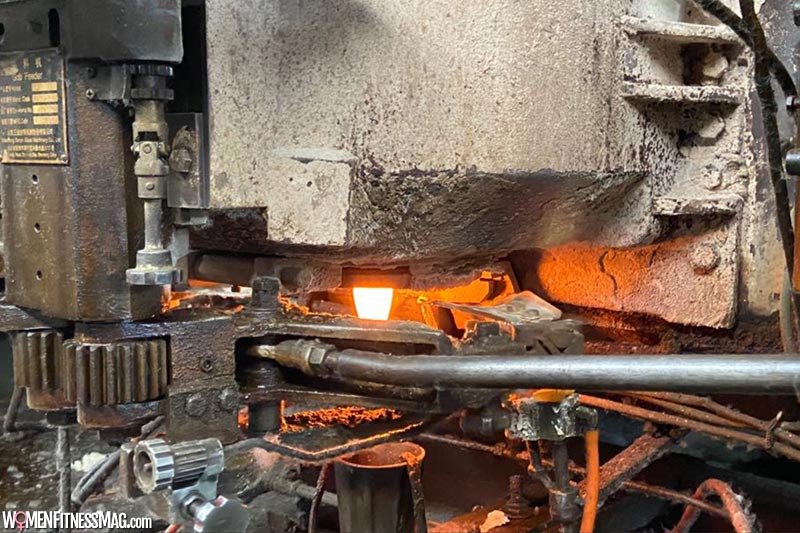 There are two main types of melting furnaces in the manufacturing process of glass perfume bottles. One is the crucible furnace. A Small kiln can contain one crucible, but a large one can hold more than 20 crucibles. The truth is that only optical glass and colored glass are made in kilns.
The other one is the pot furnace. There are two ways to melt raw materials of glass perfume bottles in such a furnace. One is using open fire with temperature from 1300℃ and 1600 ℃ to melt on the surface of the melting pool. Another one is flame heating, along with the electric current, which is called the electric melting furnace.
Molding:
This step is to transform the molten glass into a fixed shape with a solid model. The glass can be formed at a certain temperature range; thus, we need to cool the molten glass first. The glass will be transformed into a plastic state of a viscous liquid and then into a brittle solid during the cooling process. Forming methods can be divided into two categories: manual forming and mechanical forming.
Annealing:
The shape of glasses will change during the forming process as they are subjected to the intense temperature, which leaves thermal stresses in the glass. This thermal stress reduces the strength and thermal stability of the glassware.
If cool the glass directly, it tends to self-cracking during the cooling process or when you store, transport, and use such glasses. In order to avoid the cold explosion, the glass must be annealed after forming. Annealing is to eliminate or reduce the thermal stress in the glass at a certain temperature in a period of time.
Inspecting:
With sophisticated and advanced inspection techniques, more than 100,000 inspections can be performed throughout the glass-making process to identify bubbles, stresses, or sand particles. This is an essential part of the quality control of the forming of glass perfume bottles.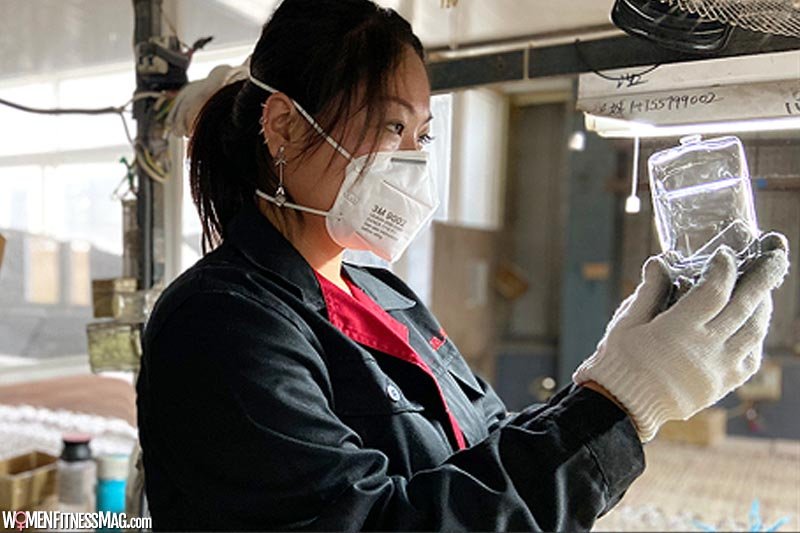 Decoration:
The glass that comes out from the mold directly without decoration is plain glass. However, if you want to further make an eye-catching glass perfume bottle, a variety of subsequent creative and flexible decorating works will be added.
Some professional glass perfume bottles manufacturers who focus on this field could help you make a standard glass perfume bottle making your brand more outstanding. A typical one of them is Abely. As one of the leading companies of high-end perfume packaging technology in China, the Abely team can achieve unique decoration for your glass perfume bottles with their professional design team. Moreover, they could also provide OEM and ODM service of glass perfume bottles and cap of perfume bottles combined color casting, polishing, and printing to make the glass perfume bottle looks prominent greatly.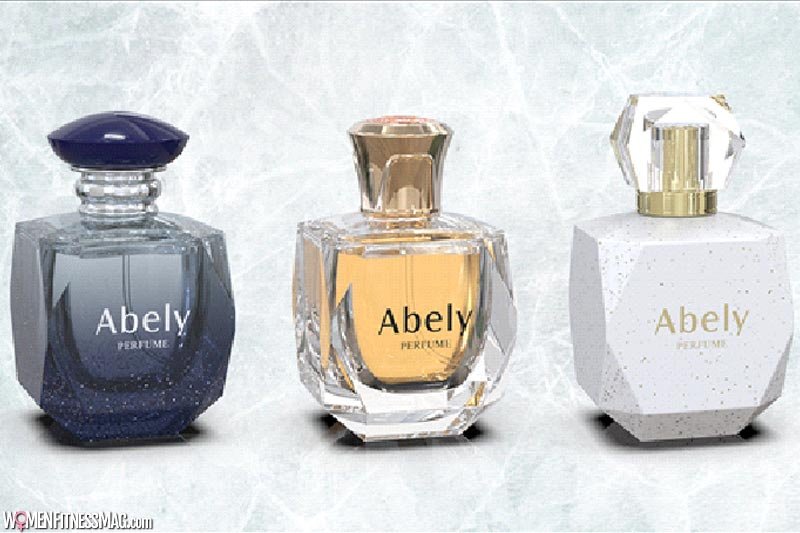 To learn more about decorations and design of custom perfume bottles, perfume caps, and perfume packaging boxes, go Abely to get guidelines.
How are Glass Perfume Bottles Made