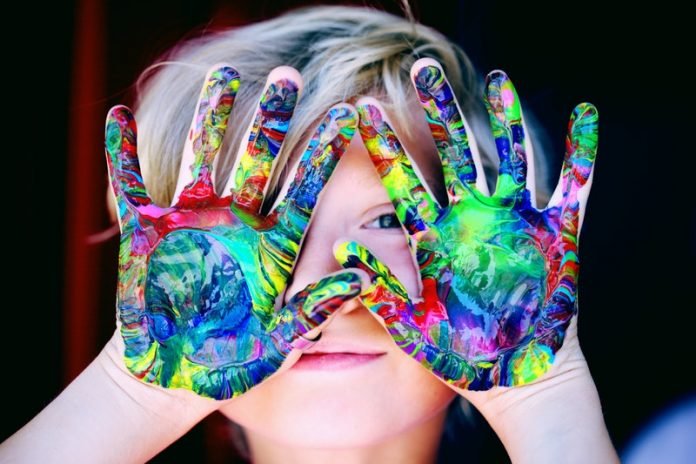 How chemicals are harming your baby : Modernization has impacted all aspects of the society and transformed it with numerous benefits. However, it has also given rise to some paradoxes. One such anomaly is, though with advancement in technology world class goods are being developed, one cannot deny that there is increase in inferior products in the market too which are not just poor in quality but even effect the children adversely due to chemical contents in it.
Most of us do not study the product contents, due to age old deep conviction in the quality and standards of the brands in the market. However, the dynamics have changed, with growing consumerism the markets are inundated with innumerable products of varying quality and price range.
This has led to a rampant confusion among educated parents too who are always on the lookout for the best quality products for their new born. The Baby care products market is a highly sensitive market, the end users are (babies) very delicate. They can easily get affected by the toxins and chemicals in the products. Parents only realize the consequences after the goods have been used as the products are babies specific and the adult immune system is more resistant and well developed for them.
How can the common man be shielded from such accidents and vulnerabilities? The emergence of third party organization with no vested interests that follow stringent standards of product analysis, study and exhaustive testing can give the much-needed relief to the young parents. The recommendations from these trustworthy organizations provide solid and reliable advice to young parents.
A few years back similar regulatory bodies in the US found the existence of BPA a chemical in baby feeding bottles which is harmful and toxic especially for babies. And the use of this chemical was subsequently banned for use in the baby care product market. This revolutionary law saved many tiny lives getting negatively impacted. And the world realizes the power of these bodies.
In India too with the rise in startup culture, there are organizations that are launching superior quality baby products without chemicals such as water wipes, talc and food in the baby care industry with certification from world class bodies. Approvals like safe for use, 100% organic, natural, toxic-free, no side effects or allergies etc can be very reassuring for parents. It brings them the much-needed reassurance that they are providing the best for their babies.
Such endorsing organizations function like a compass for manufacturing companies to explore and innovate using organic and natural ways of making products. At the same time this practice of commending good quality stock will weed out the inferior goods from the market directly or indirectly because of reduced sales.
Author:
Rishu Gandhi is the Founder and Head – Brand Strategy of Mother Sparsh, a young, zealous, and enthusiastic entrepreneur. She has also been determined to offer safe and effective skincare advice for babies with natural formulas. Her love for babies influenced her to create something natural and useful to protect baby's delicate skin.
After completing Engineering, she joined Infosys as a JAVA developer. She wanted to pursue her dream of becoming an entrepreneur with a right reason. She has a keen interest in following and learning about consumer behaviour with respect to new products and innovations. This very interest led her to realise the potential of organic & eco-friendly products in the childcare domain. The eco-friendly and organic products are still at a very nascent stage in India. This kind of amarket attracted her as it a niche market with few players in it.
Related Videos to How chemicals are harming your baby :
Toxic Chemicals: Kids in Danger
SHOCKING: ARE TOXIC CHEMICALS HARMING UNBORN BABIES?
Toxic Chemicals: Kids in Danger
Everyday chemicals may be harming kids, panel told
Doctor Exposes What Happens to Your Children's Brain with Household Chemicals
Related Infographics to How chemicals are harming your baby :


How chemicals are harming your baby
list of chemicals to avoid during pregnancy, harmful chemicals during pregnancy, inhaling cleaning products while pregnant, exposure to solvents during pregnancy, glue fumes when pregnant, breathing in gas fumes while pregnant, inhaling chlorine fumes while pregnant, fiberglass fumes pregnancy,