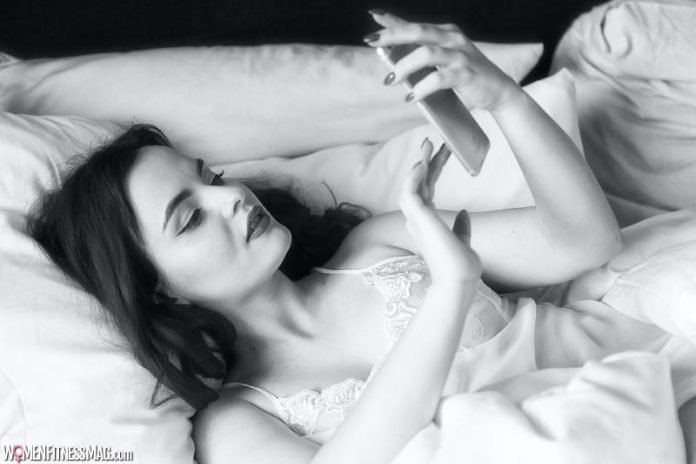 How SextPanther's Unique Business Model Serves Both Users and Content Creators Alike : SextPanther is a website and texting platform that has tapped into today's larger culture. The company has managed to strike a chord with both users and the content creators who supply many of the services. We'll look at how this technology is helping individuals safely connect with one another, who's on the platform, and why it has attracted millions of people.
The Nature of Texting: How the Platform Got Its Inspiration 
Ever since it debuted, texting has long been a preferred way to contact people. Not only is it more immediate than a phone call, in that you can answer a text without necessarily stepping out of a room or otherwise calling attention to yourself, but it also skips many of the pleasantries of a standard conversation that people may not have time for.
It was no surprise when people began to use texting for more adult conversations. People frequently use apps like SnapChat and WhatsApp for sexting, and the activity shows no signs of stopping anytime soon. In fact, standard dictionaries have already added sexting to their list of words.
SextPanther is not another app to download for a smartphone; it's a secure website that makes it easier for people to do what they were planning to do anyway.
What Is SextPanther, and Who Does It Serve?
SextPanther is a website where users can browse the accounts of content creators to learn more about the kinds of services they offer. The platform makes it possible for content creators to connect with their fans via text, phone calls, or video call, depending on their preferences.
This website is a safe way for users to have a little fun and escape the pressures of the modern-day world. It's also given content creators the chance to make extra income and augment their monthly earnings.
What Is SextPanther's Business Model?
The business model of SextPanther is unique in that it prioritizes the people who use the service.
Terms and conditions: All terms of the website are described in full before the individual signs up.
Customer service: The SextPanther customer service team is there to answer questions and address the concerns of both users and content creators alike.
Security: Users and content creators are shielded from unnecessary exposure, fraud, or catfishing schemes.
The Security of SextPanther's Website
Joining an adult website of any kind can be nerve-racking for plenty of people. There are legitimate concerns about everything from general exposure to identity theft. SextPanther knows that users and content creators alike might be hesitant to sign up, which is why the team has prioritized a secure site above all else. The SextPanther team is also known for its due diligence when screening content creators.
How Are Content Creators Protected?
Part of SextPanther's unique approach to business is the team's respect for everyone on the site. While content creators will need to endure initial background checks and ongoing monitoring, they're also given the freedom to customize their business as they see fit.
Everyone is welcome to join SextPanther as a content creator, as long as they have some experience in the adult industry. Each content creator sets their own rates per text, photo, minute of phone conversation, or minute of video conferencing. Should a content creator only wish to text clients (as opposed to sending photos, etc.), they need only specify this in their account.
Why Has This Service Become So Popular?
The pandemic has had a profound effect on many businesses, including SextPanther. As time dragged on during the months of lockdown, people needed a way to release some of the tension that was building up.
Many content creators joined because they needed additional revenue streams after either being laid off or having their hours reduced. SextPanther might not have designed the service for a pandemic, but the company quickly adapted.
Now that the pandemic has permanently shifted many people's daily lives, SextPanther continues to be a safe and fun way for people to take a break and engage in something a little more interesting than the daily grind.
SextPanther has managed to connect with people and their way of life. The team has made it possible for people to engage with one another, make a little extra money, and stay healthy at the same time.
How SextPanther's Unique Business Model Serves Both Users and Content Creators Alike