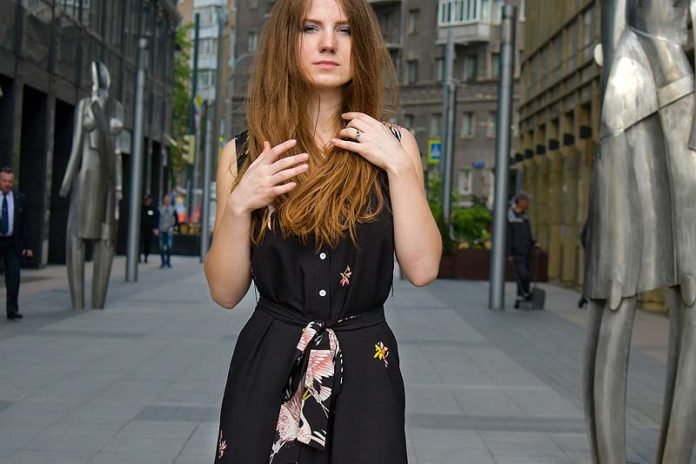 How to Choose Clothes that Flatter Your Figure : Dressing properly is an art that takes skill and a basic understanding of the human anatomy. Nobody's body is perfect, but this doesn't mean that you shouldn't feel comfortable in your body. You just have to learn how to highlight your best features, and how to hide the small imperfections. In the following lines, we will provide you with some tips to help you choose the best clothes for your body.
How to hide the tummy
If you are struggling to get rid of an annoying muffin top, we can't really help you much, because that is the most stubborn body fat. However, we can give you a few tips for hiding this small imperfection. First of all, you need to avoid tight fit tops, especially the ones made of stretchy materials like Lycra. Instead, opt for tops that gather or drape around the waist. If you are afraid that baggy clothes don't look feminine, you can opt for revealing other parts of your body. For example, black tube tops will do a great job hiding the tummy, but they are also very sensual, since they reveal the neck and the shoulders. For feminine tube tops that will flatter your figure, check out the VeronicaM website. As far as bottoms go, opt for high-waisted, slim fit skirts and pants. For dresses, opt for A-lines and highlight your waist with a belt. You can also create the illusion of a slimmer waist, if you roll up the sleeves of your tops. Needless to say, you should avoid clothes with prints or details around the waistline.
How to create the illusion of curves
If you are very thin, you are probably envied by most women, but we understand that dressing a thin body can sometimes be a challenge, especially if you would like to look curvier. But don't worry, as there are ways in which you can create the illusion of curves. First of all, when the weather and the situation allows it, opt for cropped tops and jackets, as they will create the illusion of a thin waist, wider hips and bigger breasts. Secondly, feel free to wear the tightest possible tops, but avoid slim fit pants. Pants with contoured waistbands are the best choice for your body type. A-line dresses will also help you create the illusion of an hourglass figure.
How to hide wide hips and tights
In your case, it is not really a matter of hiding your unflattering body parts, but it is more about highlighting your best feature, which is a slim waistline. So, opt for dresses with a defined waistline. You should also consider tops with bouffant shoulders or with ruffles. A more voluminous upper body will balance the wider hips and tights. Needless to say, as far as bottoms are concerned, you should opt for very tight clothes such as skinny pants or pencil skirts. On the other hand, avoid clothes with embellishments, prints or oversized pockets around the hips area. Baggy clothes are also a bad choice for you.
How to balance big breasts
In theory, every woman wants big breasts, but big breasts actually pose a lot of fashion problems. You can't wear strapless or tube tops, you can't wear anything with neckline or breast embellishments, and button-down shirts will always be a challenge for you. However, you can always wear tight tops, especially if you have a slim waistline. V necklines will always look good on you, as long as the cleavage is not too revealing. And you can always count on slim pants and pencil skirts to complete your feminine figure. Just stay away from baggy tops and high waisted pants.
As you can see, all body types have their challenges. You just have to learn how to play with clothes, in order to create balance and harmony in your look. Moreover, instead of stressing over your presumed flaws, put more effort into highlighting the features that you are actually proud of.
Related Videos on How to Choose Clothes that Flatter Your Figure :
CURVY Girl Style Guide! Best Outfits to Flatter Your Curvy Body!
7 Ways to Look Taller and Slimmer
CURVY BODY STYLE GUIDE! 10 Clothing Essentials Every Curvy Girl NEEDS to Flatter a Curvy Figure!
How to Dress When You're Thick Around the Middle : How to Dress for Your Body
DRESS RIGHT TO HIDE BELLY FAT/STYLING TIPS TO ALWAYS LOOK GOOD
HOW TO DRESS SLIM | 7 STYLING TIPS
How to Choose Clothes that Flatter Your Figure
how to dress for your body type and age, how to dress for your body type male, how to dress for your body type plus size, what flatters my body shape, how to figure out what shape your body is, dresses for hourglass figure, how to dress fashionably, what should apple shapes wear?, Choose Clothes that Flatter Your Figure