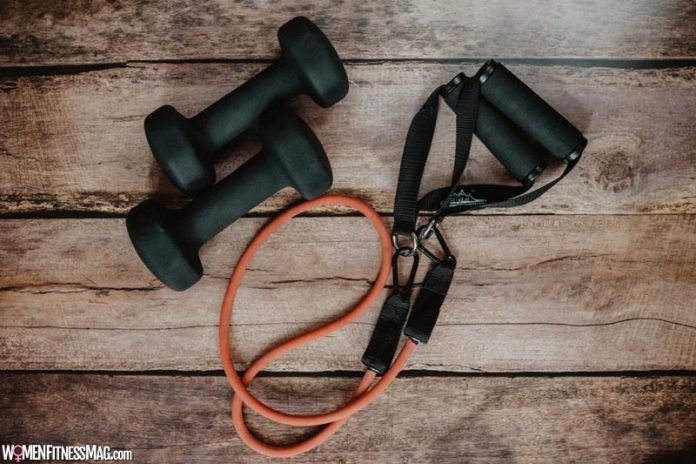 How to Choose Home Gym Equipment: Let's face it, for some of us, these past few years have been a time to slow down on sports and focus on other activities, while for others it has been an opportunity to reflect on our health, take steps to improve our fitness, and invest in the necessary equipment for our journey to achieve the body we all dream of.
But if you're reading this article, you probably have a few questions about what equipment you should purchase and how necessary it is for your physical development.
So, in the following few paragraphs, we're going to introduce you to the newest features available in the best treadmills available on the market, as well as explain what you should be looking for when shopping for the best adjustable dumbbells and the reasons these two types of Home Gym Equipment are a "must-have" for anyone serious about their home workouts.
Why is Running So Important? 
The reason why we as humans became the Apex predator of this planet is because of our extraordinary natural endurance. It may not always be obvious, but we have evolved to run, using sweat to cool ourselves, which helps us be the most well-adjusted long-distance running animals in the world. We should run every day; it is the most natural exercise for the way we evolve and the most efficient way to improve our lung capacity and heart health.
How the Best Treadmills Can Give You the Boost Needed for Your Health
The problem is that many of us don't have the time or the logistics to run as much as we should. Maybe you want to run more, adopt a healthier lifestyle, eat a more natural and less processed diet, and take better care of your health and physique. But it can't always be done, can it? We all have families, jobs, obligations, and responsibilities that cannot be put off so easily.
Furthermore, there is a huge chunk of people who don't have the space to run for miles around the neighborhood or live in an area where the climate doesn't encourage physical movement. This is where the best treadmills on the market have a clear advantage. And that advantage is their flexibility. These treadmills come with numerous ways for the user to customize their workout according to their requirements and needs. Let's list a few of them.
Belt angle:
A higher treadmill angle provides a more efficient workout on the main muscle groups of the legs, with an emphasis on adductors and calves. The best treadmills give you the possibility to considerably increase the incline angle of the belt, simulating both light joggings as well as more difficult variants like trekking or mountain climbing.
Speed adjustments:
One of the biggest advantages of a treadmill over the process of running outdoors is the way we can adjust our running speed according to the fitness level we are currently at. The constant speed of a treadmill helps us get used to the pace we are aiming for, while also giving us the ability to gradually increase the speed and length of our exercises.Maybe in one run, you want to run 5 miles at a pace of 6 miles per hour, and in another, you want to exercise your fast twitching muscles by doing some sprint intervals. The best treadmills should have a top speed exceeding your maximum velocity in a sustained run.
Fitness tracking:
The best treadmills on the market come with settings to organize and track calories burned for each workout, as well as heart rate monitors to make sure you don't over-exert yourself. This is important because physical progress must be made gradually to minimize the risk of injury and stagnation of physical development.
What About the Best Adjustable Dumbbells?
It's hard to find a more versatile and useful piece of gym equipment for physical progression than a set of adjustable dumbbells.
But why are they so important? 
Compared to traditional dumbbells, the best adjustable dumbbells give you the flexibility you need to gradually progress to increasingly heavier weights without requiring extra expenses on your part. And this gradual progression is the key to improving your muscle capacity and overall physique.
The best adjustable dumbbells are a necessary and cost-effective piece of equipment for training various muscle groups in different circumstances and environments.
Different Weights for Different Muscle Groups
The best adjustable dumbbells offer the flexibility to train different muscle groups at different intensities.
You can't, for example, do biceps curls with the same weights you use for your shoulder presses. We're talking about different muscle groups that require different approaches and weights. The fact that they are adjustable is a huge advantage and makes them practical for a large number of exercises that might not be possible with a regular set of dumbbells or barbells.
Do I Need These Pieces of Equipment?
It depends on what you expect from your fitness workout regime. A well-equipped gym that provides the latest available equipment catered to every possible muscle group, cannot be matched. But a gym membership can be quite expensive and also require a significant commitment.
The market for home fitness equipment has seen major growth in recent years, and for a good reason. We lead rather chaotic lives that take away from the attention we give to our bodies, but that doesn't mean we can't do something about it.
The best treadmills and the best adjustable dumbbells available on the market offer an alternative comparable to that of a fully equipped gym for people who are primarily interested in their health and fitness levels. The best equipment on the market is only as efficient as the consistency you display and the ability to overcome mental and physical blocks.
You don't necessarily need an expensive membership for a gym situated far from your home. Sometimes all you need is some home equipment, patience, and willpower.
Related Videos about How to Choose Home Gym Equipment:
How to Choose Home Gym Equipment
best home gym equipment, best all-in-one home gym, best home gym for small space, weight training compact home gym, bodyweight exercise equipment, best home gym for apartment, mobile fitness equipment, door exercise equipment, bowflex dumbbells, adjustable dumbbell set, core home fitness adjustable dumbbell set, best budget adjustable dumbbells, best adjustable dumbbells reddit, nordictrack adjustable dumbbells, best place to buy adjustable dumbbells,