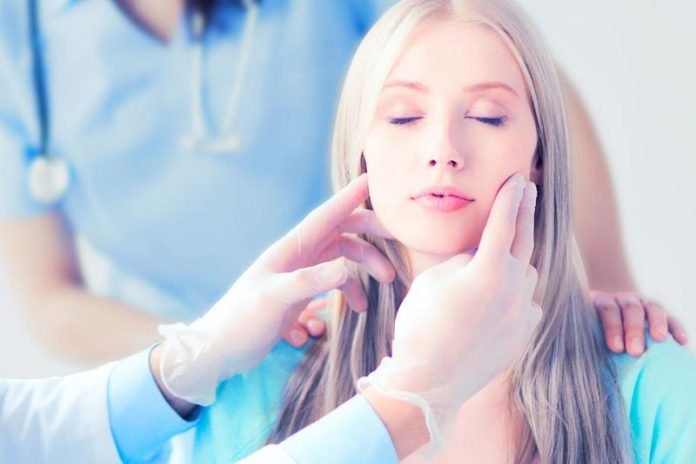 How To Choose The Right Cosmetic Surgeon For You : Deciding to do cosmetic surgery is a big step. If you've already made it, you need the right surgeon. Since cosmetic surgery is highly popular nowadays, numerous clinics are springing up like mushrooms under the rain.
The number of options makes it hard to choose the right one. We have come up with a list of things to consider when selecting the best cosmetic surgeon.
Ask Around


The best recommendations come from people you know. Even though people are rarely straightforward about their cosmetic procedures, they can share information with friends if they ask about it.

So don't hesitate to ask your friends and co-workers or anyone else you may trust about possible recommendations.

While online reviews may be useful, any information you can get from a person you know is priceless.

Start with your acquaintances, who are in the healthcare industry. They are likely to know the best plastic surgeons in your area or at least someone who can recommend a surgeon.

Read Reviews


Even if you already have a list of potentially good surgeons, take the time to read reviews about their work online.

If you can't find any reviews about a surgeon on the above websites, it should raise a red flag. Even though a newbie can be highly qualified, it's better to opt for someone with experience and excellent reviews.

Look for reviews that say something about the long-lasting effects of the surgery. People can be ecstatic right after the procedure, but if the effect doesn't last, the surgery may be useless.

Find Out About Certification


Before you go any further, you need to make sure your potential plastic surgeon is duly certified. The specialist must be a member of one of the following organizations:

– The American Academy of Facial Plastic and Reconstructive Surgery
– The American Society of Plastic Surgeons
– The American Academy of Dermatology
– The American Society for Dermatologic Surgery

Even though other organizations that qualify plastic surgeons exist, the above are the main ones to pay attention to.

The surgeon should be certified by the American Board of Cosmetic Surgery in order to go through with any cosmetic procedure.

So one of the first things you should check if the surgeon is certified.

Check Hospital Affiliation


Plastic surgery is a full-time surgery, not a simple cosmetic procedure. That's why a surgeon, who is performing the surgery in a clinic, should have an affiliation with a hospital.

According to some cosmetic surgeons, the surgeon should have access to hospital facilities in case something goes wrong during the procedure. No matter how routine your surgery is, the risk of complications exists. And you want to make sure you are taken care of if it happens.

Ask the surgeon about the possibility of hospital affiliation before agreeing to surgery.

Listen To Yourself


When you come to talk to your potential surgeon, listen to yourself. Is the person making you feel comfortable? The psychological comfort is a big part of the process. In fact, the outcome of the surgery may heavily depend on it.

If you don't feel comfortable around the surgeon, consider choosing other options. Even if the doctor is a scalpel guru, uneasiness and discomfort should be the reason you say "no".

Cosmetic surgery is rarely urgent. That's why you should take your time looking for the surgeon. Don't hesitate to go to several appointments in order to understand which specialist is the best for you.
Related Videos about How To Choose The Right Cosmetic Surgeon For You :
How to Choose The Best Plastic Surgeon For You
Choosing a Cosmetic Surgeon
What's the Difference Between a Plastic Surgeon and Cosmetic Surgeon?
How to Choose a Cosmetic Surgeon
Cosmetic Surgeon – Smart Ideas On How To Choose Your Cosmetic Surgeon
How To Choose The Right Cosmetic Surgeon For You
how to find a plastic surgeon you can trust, best plastic surgeons in the us 2018, american board of plastic surgery complaints, board certified facial plastic surgeons near me, best plastic surgeons in the world, top 10 plastic surgeons, best facial plastic surgeons in the us 2018, best plastic surgeons in the world 2018,