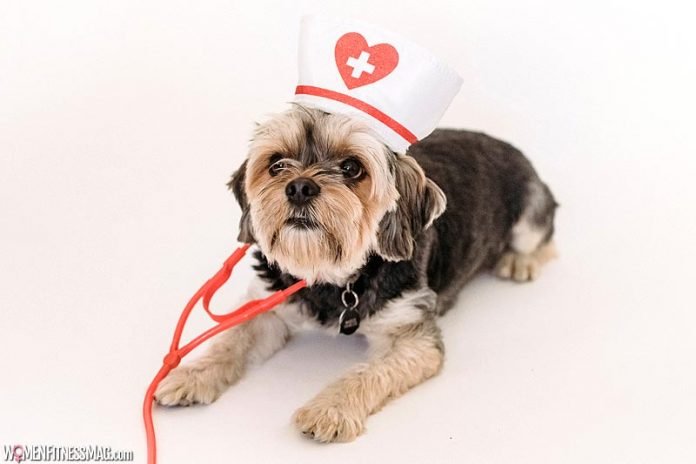 How to Handle a Pet Emergency : In a pet emergency, all you care about is getting your four-legged friend to the vet in record time. But you can't ignore the fact that their visit will involve a big bill. Just like human healthcare, animal veterinary care can be expensive, and you won't always have a fully stocked emergency fund you can tap into.
You should never have to choose between your pet's life and your budget. So, if you're stressing over how you can give Fido or Fluffy the care they need, try these options below:
Use a Line of Credit
If you can't pay for your vet bill now, but you could in a few weeks, consider getting a line of credit. A line of credit gives you a little extra money on standby when you're just shy of what you need.
They're easy and convenient to apply for. In fact, you can find a quick line of credit loan on your phone while waiting at the vet's office. Just make sure you take the time to read the rates and terms carefully, so you aren't rushing into an offer you can't afford.
After you charge your pet's vet care on your line of credit, you have the option to make the minimum payments or pay off your entire bill. By paying off your balance in one go, you'll free up your line for the next emergency.
Talk to Your Vet
For bigger bills you can't solve with a line of credit, you should talk to your vet. Your vet can switch to cheaper drugs and medications when they know money is tight. They may also offer a financing plan so that you don't have to pay for everything upfront.
Admittedly, talking about your finances can be incredibly stressful when your pet's health hangs in the balance, but it's worth being candid. Most vets want to do what's best for the animal, so they're willing to work with any financial situation.
Go Elsewhere for Care
If your vet isn't willing to budge on prices, and a line of credit doesn't give you what you need, research animal hospitals in your area.
Going to a non-profit vet clinic or veterinary teaching hospital may provide more affordable care. Some even offer subsidized care through charitable funds.
The American Veterinary Medical Association has a list of vet colleges. Find the hospitals in your state and inquire about how they bill.
Reach out to Charitable Organizations
For serious illnesses, a charitable organization may be your best bet. These charities provide information, support, and financial resources to help you take care of your fluffy friend.
Many of the charities operating today are specific to your pet's breed, injury, or disease, so cast a wide net. Here are a few to help you get started:
RedRover
VET Fund
Paws 4 A Cure
Don't Give up on Your Pet
Getting the care your pet needs in an emergency is challenging, but you shouldn't have to choose between a family member and your budget. Use this guide to find a low-cost vet and financial resources. These tips may help you invest in your pet's health without going into deep debt.
Related Videos about How to Handle a Pet Emergency :
How Do I Handle A Pet Emergency?
6 Ways to Save Your Pet's Life In An Emergency
Vet Emergency Procedures and First Aid
How to Handle a Pet Emergency
pet clinic, pet care near me, online pet store, pet store,