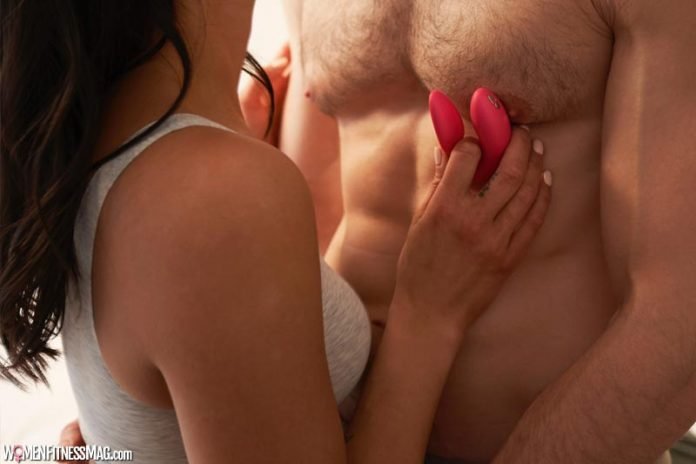 How to Have the Sex Toy Conversation with Your Partner : Do not pause when it comes to introducing a sex toy to your partner. This is a new way to open up new realms of pleasure for both of you. Toys are different from people as they do things bodies cannot, like vibrate and pulse. Also, they can help you and your partner have frequent and consistent intense orgasms.
Try dame sex toys to bring in the excitement in your sex life and do not hesitate to share the idea of using a toy in bed with your partner. Below is how you can have a sex toy conversation with your partner.
Check the timing 
Don't make the mistake of whipping out your sex toy during sex as a way of introducing it to your partner. Unless your partner appreciates surprises during sex. If not, doing this will only make them feel pressured and anxious. Therefore, set aside time outside sex, to start the conversation and share the idea of your new sexual preference. Also, if you have not had a regular conversation concerning your sexual needs and wants, begin with that, and you can later raise the topic of toys. If you had no conversation about sex before, use mentioning toys as a way to open up the intimate dialogue. Optionally, you can bring it as an idea that came up during a chat with a friend or an article you saw online.
Be open to the exploration idea 
If your partner is interested to explore, avoid dictating how that will look like. Instead, try talking about the kinds of pleasures you both want to enjoy, or want to explore and how you see toys playing into the intimacy you already have. Also, you can acknowledge the understanding of how your ideas differ or overlap. From this, you can easily dive more into the toy's conversation. Once you get excited about exploring together, bring the toy to bed and demonstrate how you use it on yourself. This will be easier to guide your partner physically or verbally to join in and use the toy together. Once you are both comfortable with the toy, you can explore other new toys and find something that fits both of you.
Don't apologize or criticize 
As you have the conversation, it is best not to connect your involvement in toys to the frustration you are having with your current sex life. This will make the conversation lose the focus and aim of bringing sex toys into your sex life. Also, do not shy away or apologize for your desires. This will only build up stress and anxiety on both or one side of the conversation. Have the conversation confidently for you are introducing a way to explore and sex toys is an exciting thing to explore together. Also, it is a way to seek better forms of pleasure together.
Don't force it and be safe 
Sometimes your partner may not be for the idea or ready to have the conversation. In this case, don't force it with ultimatums or insistence. Later on, you can try to talk to them about why the idea is uncomfortable for them and you can find ways to work around the stigma or fear they have. As you choose a toy that works for both of you. Take your time to be safe as you look for the right toy. Consult experts, friends read reviews, of how you can explore using them. Make the rules, be safe for instance, do not put toys without a flared base up your anus. The rule is if it feels good, it is right for you.
Have fun with it 
As you try out the toy, be ready to laugh at yourself and the toy. Sometimes, these experiments will not work out especially if both of you are trying them for the first time. Therefore, before you buy a toy, find guidelines online on the best functional and body-safe toys to help you explore better with your partner. Even when you have challenges, remember it is a sexual journey you are taking with your partner and it will help you become closer as well.
Related Videos about How to Have the Sex Toy Conversation with Your Partner :
How To Introduce Sex Toys To Your Partner
How to Have the Sex Toy Conversation with Your Partner