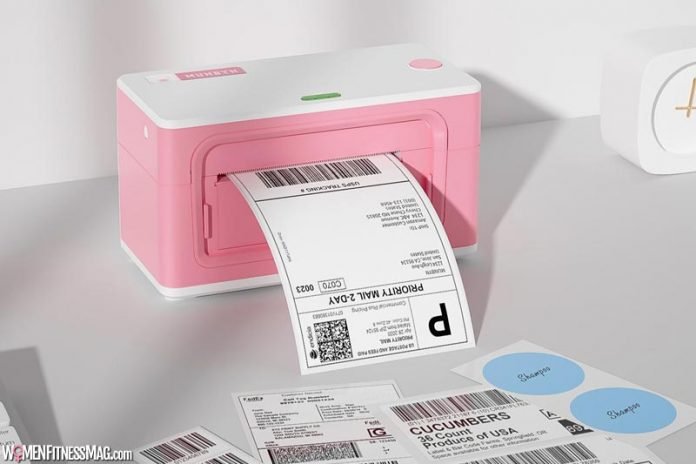 How To Make Customised Packaging Stickers And Labels Using Thermal Printer : In course of time, particularly as after-effects of the Corona Pandemic, women entrepreneurs started to have work from home. For quick reference, their products need proper labelling, more distinct than earlier as personal dialogue by the customers with the manufacturers/sellers has drastically reduced.  To speak about the contents, quantity, rates and other relevant information, the stores prefer to have proper labelling through proper printer.
Keeping in view the problems with the conventional printers, thermal label printers are taking place. As Laser printer, deskjet or inkjet printers, Munbyn shipping label printers don't use liquid ink spray through a tiny nozzle to produce graphics. Rather, these thermal printers use tiny heating elements to make impact on labels.
There are so many benefits that thermal printers offer. And due these benefits many of entrepreneurs have already switched to this cost-effective gadgets with thermal printing technology which is highly reliable and extremely efficient. Its incredible flexible aspect allows it to be integrated with many kinds of customised Packaging and labelling Sticker's printing systems.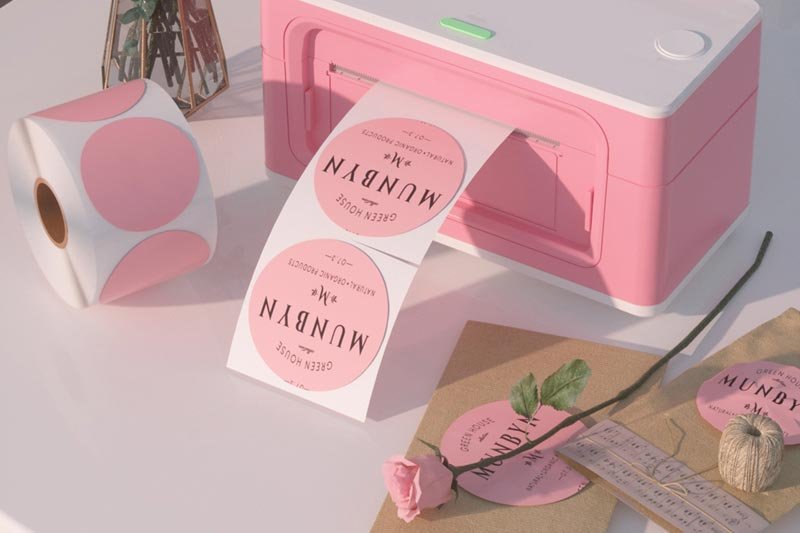 Here are a few advantages of using a thermal printer:
High Printing Speed

With deskjet or inkjet printers, it takes too much time for the printer to physically spray the ink on the label. This time may not seem too much initially, but when the number or orders are too much in sale or festival season, even a second is valuable.With a Munbyn thermal printer, which allows to make impact of images on labels in fraction of a second, it is too fast to perform quick tasks. Munbyn shipping label printer is equipped with 300 DPI printing pixels for high-definition printing and has a speed of 150 mm/s, which can print 72 labels per minute. This leads to faster labelling, faster shipping with customised labels and stickers to serve more customers more quickly and hence more goods are sold giving you more profits.

Thermal Printing is Cheaper

This is well known fact that replacing ink cartridges of inkjet or deskjet printers are too expensive. On the other hand, a Munbyn label printer is inkless. These printers use heat to print images on the label, which saves you a lot of money which you would need to spend on ink cartridges and printing ribbons. And apart from this mostly the other conventional printers if unattended run out of ink at the same time when they are needed the most. By opting Munbyn shipping label printers most entrepreneurs can save a huge cost of refilling supplies and other operational costs.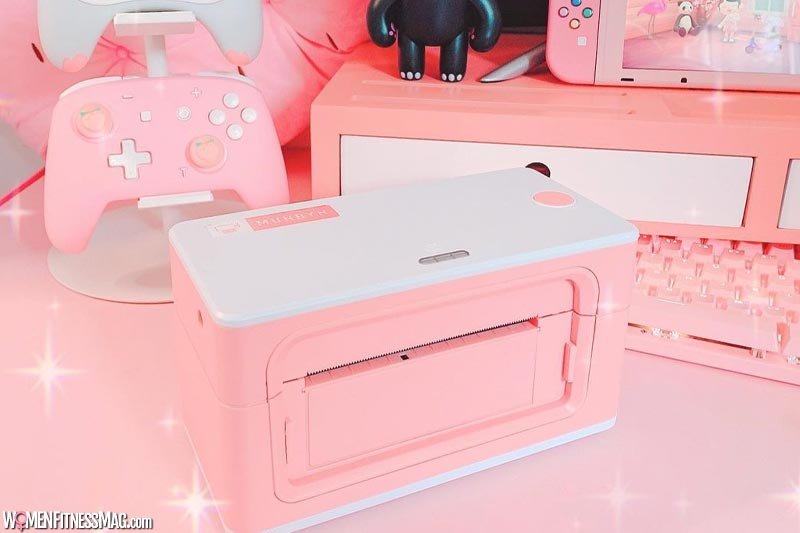 Durable:

Unlikely other conventional printers, thermal printers are more durable. Thermal printers are spill proof. Label printed by Munbyn label printer for shipping last longer in all weather conditions as compared to other conventional ink printed ones. They can work in maximum environments and meet NFPA and OSHA norms, including arc flash labels, safety signs, shipping and marine signage. Mynbyn label printer is durable to carry, small in size and comes in different colors you can choose from. Mynbyn has customised Pink color exclusively for women. Pink one of the favourites of women can compliment your personality.

Versatile:

Apart from printing labels and stickers Munbyn label printers for shipping can also print documents, signs posters for various needs, including durable arc flash labels, labels used in extreme conditions of cold and wet storage or it may be text- and graphics-based floor marking, it can be used anywhere you want it to be. To add more versatility to its functioning Munbyn label printer comes with plug and play feature, needs only 1 minute to setup and with only 1 click. It supports all types of shipping labels and is compatible with multiple platforms like Mac and windows.

Less maintenance:

It is not as such that conventional printer don't work or perform too bad, but even then when conventional printers work perfectly, they are needed with ink replacement, head cleaning and other maintenance as more mechanical parts are involved in their operation. This all-cause interruptions and Employees are needed to regularly stop and replace ink ribbons or cartridges and do the maintenance from time to time, which results into manpower use and workflow delays. Every entrepreneur is aware of rush hours of festival seasons and knows about a massive amount of work to be done for huge number of waiting order to be shipped and in between how problematic it can be if you label printer suddenly stops working and interrupts your complete shipment cycle.

As there are nominal moving parts in Munbyn label printers as compared to conventional printers, there is less chances for them to breakdown and interrupt the workflow. With lesser moving parts it is easier and cheaper to repair if something goes wrong on a thermal printer. A thermal printer, without any interruption will print continuously without the need to refill ink cartridges or ribbon.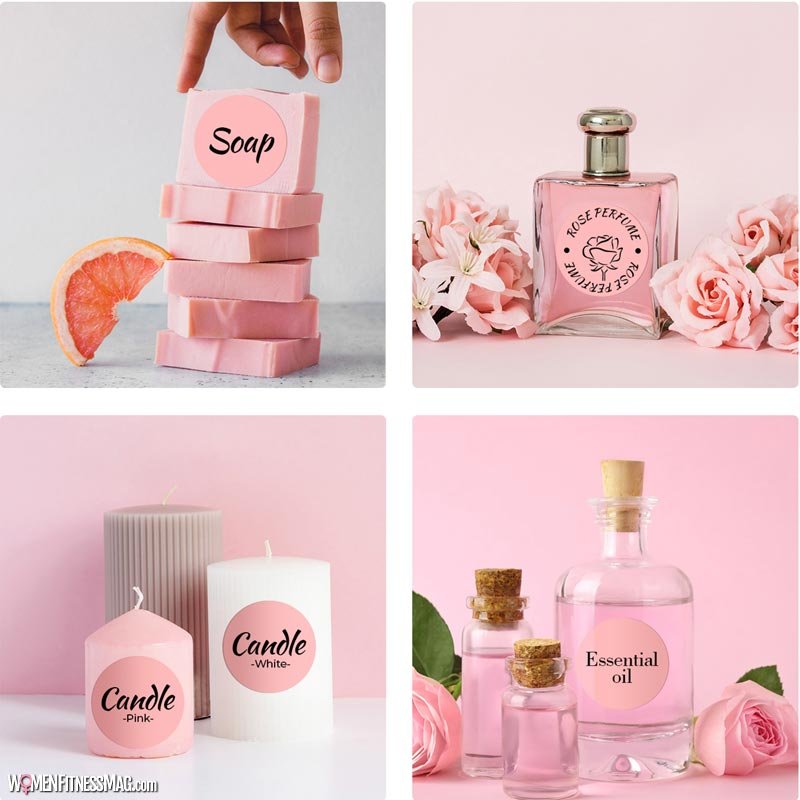 Specialized visual communication:

Printing customised stickers and labels you can also print magnetized shelving labels, low light visual communication stickers, wire wraps labels, and more unique applications as per your needs.
Now you may be aware of advantages of using Munbyn shipping label printers over conventional printers. To add on to these advantages you can use colored round or rectangle shaped stickers to add more fun to your labelling. Shipping labels and label stickers are available in multiple color to use according to your theme. Like pink for women-oriented parcels. To support your working and to handle your workflow more efficiently, you can also use other accessories like label holders and postal scale to upscale your working.
Related Videos about How To Make Customised Packaging Stickers And Labels Using Thermal Printer :
Munbyn Label Printer, Packing Orders, and Printing Stickers!!
How to print thermal stickers and shipping labels for small biz
Designing STICKERS for MUNBYN THERMAL LABEL PRINTER
Munbyn Thermal Label Printer and Barcode Scanner
How To Make Customised Packaging Stickers And Labels Using Thermal Printer
thermal printer sticker roll, rollo label printer, thermal label printer for small business, rollo printer, sticker printer machine, 4×6 label printer, rollo printer printing on 2 labels, rollo thermal printer,