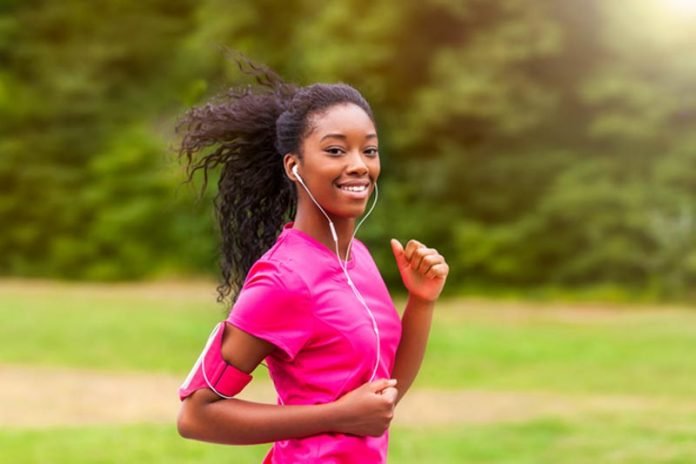 How To Stay Fit For Your Summer Wedding : Your future husband proposing to you was just the icing on the cake – it was really that gorgeous diamond ring that stole the show.
In fact, you were so in awe of it that you hurried to set your wedding date so you could show it off to all your friends and family – and planned the date for summer.
Perhaps you have always wanted to have a summer wedding, or you're just anxious to get the deed done. Either way, you're going to want to look your very best – and you can't cover up in the heat.
Let's take a look at how to stay fit for your upcoming summer wedding.
Getting Started

You may be tempted to go Gung-ho on your fitness routine for your upcoming summer wedding and hold nothing back when it comes to looking your best.

However, if you want to prevent yourself from putting all the weight straight back on after the honeymoon, you've got to start getting fit the right way.

Consider it an excellent opportunity to slowly adjust your lifestyle, little by little, until you've made enough daily chances to make a difference. The difference may seem small to begin with, but if you're thinking long term about the changes, then they're bound to stick.

The Perfect Workout Plan

The Perfect Workout Plan

While every bride wants to look good on their wedding day, this doesn't mean that they all want to look the same.

Choosing a fitness regime for your upcoming summer wedding is going to depend on a few things. First, you'll want to think about your dream dress style. What's its length and shape, and what fabric is it made of?

Secondly, you'll want to work on getting your body's natural assets looking good. If you have a naturally well-rounded derrière, then you'll want to implement squats into your fitness routine.

Thirdly, you need to consider what your current physical abilities are. If you don't work out at all right now, you'll want to start with something gentle and slow, like a daily walk. If you do work out, try adding to the intensity with a couple of extra exercises.

Don't Stop Eating

It may be tempting to put all the bad stuff away and try skipping lunch for the next month or so. However, this isn't going to help you get fit for your wedding, it's only going to make it harder to workout regularly.

The upcoming weeks that are leading up to the big day are going to be busy and stressful. If you're going to combine planning a wedding with keeping fit, then you'll need the fuel to achieve both.

If you restrict your diet, you could end up feeling more irritable and even low on energy when you need it the most.
Conclusion
A summer wedding is a perfect opportunity to marry your better half in a warm, casual setting – and it's also great for making that diamond shine.
Whichever dress style you choose and whatever you consider to be your best asset, make sure you choose the right workout regime for you – and remember you still need to eat three meals a day.
Related Videos about How To Stay Fit For Your Summer Wedding :
WHAT I ATE IN A DAY – TO LOSE WEIGHT FOR MY WEDDING (DAY 9 DIET PLAN)
The Wedding Workout: Tone Your Arms, Chest & Back
BRIDE-TO-BE PREP ROUTINE
Bridal workout! full body workout routine
Shredding for the Wedding Cardio Workout
Bridal Babe Workout! Tone It Up Wedding Series
Wedding WORKOUT
Related Infographics about How To Stay Fit For Your Summer Wedding :
How To Stay Fit For Your Summer Wedding
wedding weight loss plan 3 months, wedding weight loss app, lose weight for wedding in 6 months, get in shape for wedding groom, wedding weight loss before and after, lose weight for wedding in 1 year, lose weight for wedding in 3 months, how did you lose weight for your wedding,