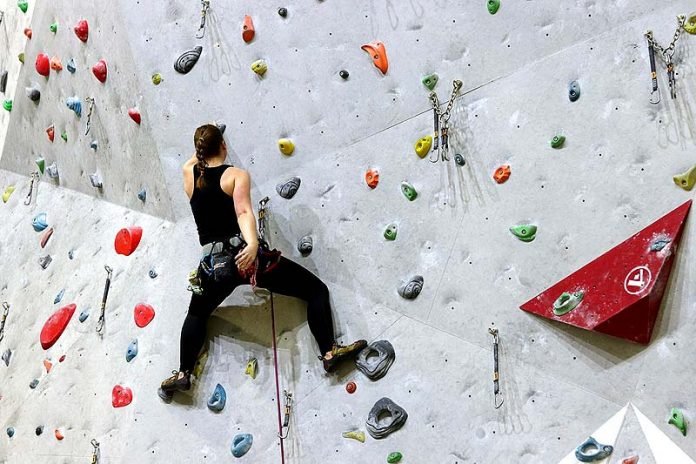 Is Indoor Rock Climbing a Good Workout? It's easy to get excited about working out in the summer. The warm weather is perfect for scenic runs and laps in an outdoor pool. But when winter rolls in, it can be a little more challenging to find thrilling ways to stay fit – especially in chilly cities like Denver, Colorado.
One fun way to get your regular dose of exercise is to explore the nearest indoor rock climbing gym. These often-colorful facilities provide a space for you to test your climbing abilities and strive for new personal records. The health benefits are numerous, and even new climbers can expect the following.
A Way to Burn Calories
Looking for an activity to help you keep your daily calorie count down? According to the Daily Burn, some climbers actually burn between 500 to 900 calories in a one-hour session. The amount you burn ultimately depends on how hard you push yourself, but overall it's an intense workout that can lead to weight loss and stronger muscles.
 A Way to Become Stronger
You'll be engaging multiple muscle groups while climbing in an indoor gym. Your core, back, arms, and legs help you cling to the wall and boost yourself upward. New climbers often find themselves sore after their first climbing session – and the soreness can be especially noticeable in the forearms and hands. That soreness will eventually lead to stronger muscles, but stretching before and after sessions can help in the meantime.
Accommodations for Kids
You don't have to exercise alone. Indoor climbing gyms like Rock'n & Jam'n are open to people of all ages. Child-friendly routes give your kids a reason to join you on your fitness adventures. You just might be introducing them to a lifelong hobby as well as instilling healthy habits.
Courses for Climbers of All Levels
If you're new to climbing, look for a gym that offers lessons to get you off the ground. An introductory course is all you need to get started with the basics.
Not quite a beginner but not an expert either? An intermediate class can teach you more about gripping, balancing, and moving in smart and safe ways.
Climbers who prove themselves to be experts can move on to courses that prepare them for lead climbing and lead belaying.
Private Lessons
Indoor climbing walls like Rock'n & Jam'n go the extra mile and offer climbers the opportunity to benefit from private lessons. These lessons cater to climber's specific strengths and weaknesses. Whether the goal is to conquer fears or improve balance, a private instructor can enhance your climbing experience.
Related Videos about Is Indoor Rock Climbing a Good Workout?
Climbing To Health
5 Fundamentals of Indoor Rock Climbing | Rock Climbing
Different Types of Indoor Climbing | Rock Climbing
Beginner Indoor Rock Climbing – What to Expect
ROCK CLIMBING – A FULL BODY WORKOUT
How To Get The Ultimate Full Body Workout From Rock Climbing & Engage All Your Muscles
Related Infographics about Is Indoor Rock Climbing a Good Workout?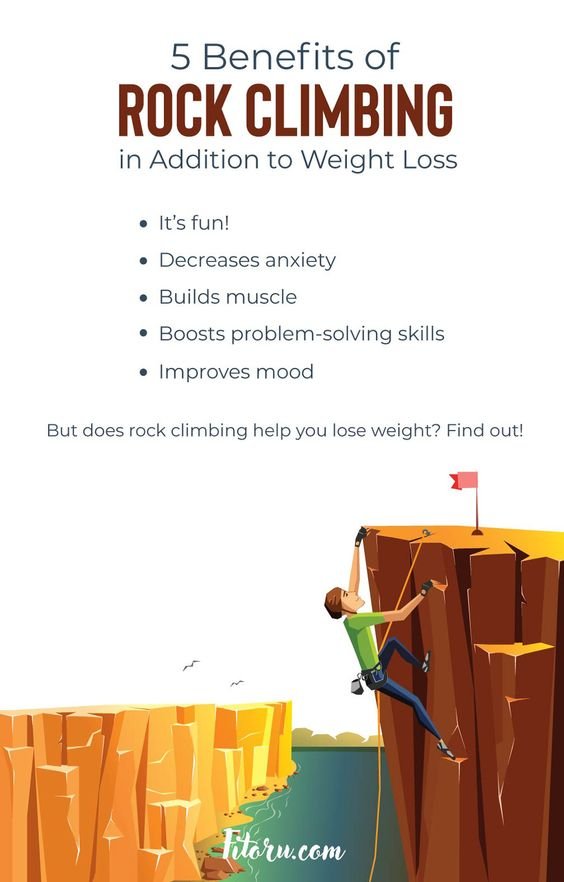 Is Indoor Rock Climbing a Good Workout?
how does rock climbing affect your body, rock climbing workout, rock climbing body, does rock climbing burn fat, benefits of rock climbing, rock climbing near me, strength training for climbing,