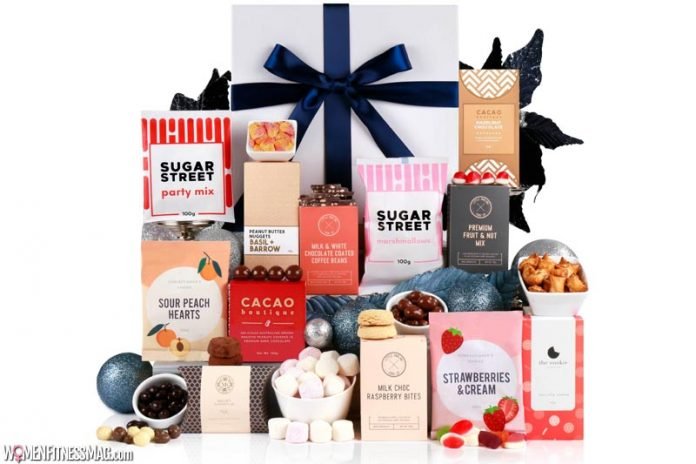 Healthy Snack Gift Basket Is Perfect For Someone Who Loves To Eat Well : We all want to eat healthily, but most of us don't have the time to prepare healthy meals every day. When eating healthily means spending hours in the grocery store and painstakingly chopping vegetables, it can be hard to stay motivated. That fast-food joint in the neighborhood will look much easier.
If you know someone who has a busy lifestyle but still wants to eat well, a healthy snack gift basket from Hampers with Bite will be a perfect choice for them. This will motivate them to stay healthy. Throw in some organic treats, non-GMO snacks, dried nuts, and low carb cookies and you will surely make their day.
Why Healthy Snack Gift Box?
Healthy Snack Gift Baskets Are Thoughtful

Sending a healthy snack gift hamper is like doing shopping for them, and who wouldn't appreciate one less trip to the food store? Healthy food is nourishing, therefore, sending healthy snacks shows that you are thoughtful and care for their wellbeing.

Helps Them Stay Fresh and Energized

There is nothing wrong with chocolate, cookies, cakes, and other sweet treats. However, after having too much of them, it is easy to have low energy levels. If you want to help them to stay energized and fresh, a healthy snack basket will do the trick.

With a healthy gift box, you will optimize their well-being which will increase their happiness. Healthy snacks boost energy and alertness and facilitate that ready-to-conquer-the-world feeling.

For People with Food Allergies

Don't leave your friends with food allergies out of the fun! A healthy gift hamper can have gluten-free snacks that someone who is gluten intolerant can enjoy guilt-free.

Leaves a Lasting Impression

It is good to give a gift that will leave a lasting impression. A typical food basket is likely to be forgotten but a healthy gift box is something that a person will not forget easily. That is because it is out of the ordinary. It is not every day that people send healthy foods as gifts.

Healthy Snack Gift Baskets Are Fun to Share

Food brings people together, and a large healthy snack basket is a gift someone will love to share with family and friends. We all like indulging in delicious snacks and it is enjoyable to share them with loved ones. Food is never enjoyable when you eat alone. Food has the power to unite people.

They Are Versatile

Whether you are congratulating someone on their wedding anniversary, sending your sympathies, passing birthday wishes, or welcoming a new employee, healthy food is a perfect choice. It can complement any holiday, theme, or personality of the recipient.

People usually feel special when they receive a delicious food hamper that they didn't purchase themselves. There are many combinations of healthy foods that are available.
Perfect for Different Occasions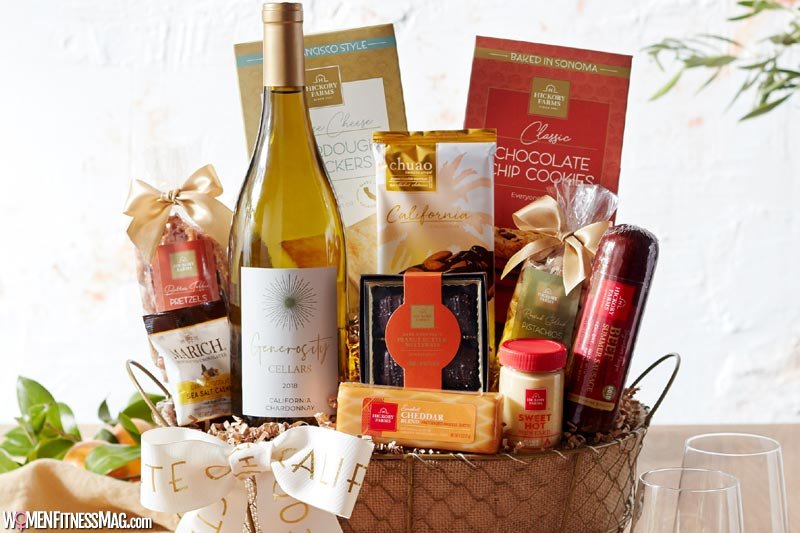 Welcome New Employees in Style

Welcome gifts are a great way to help new employees feel at home. They help to relieve the anxiety and jitters that come with shifting to a new working environment.

What about healthy snack gift baskets for new employees? This shows that you have put effort and thought into the gifting process. It demonstrates that you are mindful of the health and wellbeing of your employees.

Birthdays

A birthday is an important life event. If someone close to you is about to celebrate their birthday, prepare for them a gift hamper that will surprise them. A healthy gift box will be a good choice. Surprise them with healthy foods that taste great, this will change their perspective about healthy living.

Retirement Parties

Retirement is a reality of life. It reaches a time when one has to take a break from work and retire. Health is very important in old age as it is the time when someone is vulnerable to diseases because of a weakened immune system. Giving a potential retiree a healthy snack gift hamper is a way to encourage them to pursue a healthy lifestyle after retirement.

Weddings

The bride and her groom will appreciate a well-thought healthy gift basket. They will look forward to opening it and savoring its pleasantries.

A Christmas with a Difference

Christmas is a time of indulgence. It is a time when people expect to receive the finest wines, cheese, and meats as gifts. What about something different this year? Maybe healthy snacks will do the trick this time. When someone gets to open the gift basket after Christmas, they will be motivated to start the New Year on a healthy note.
You Don't Have to Sacrifice the Taste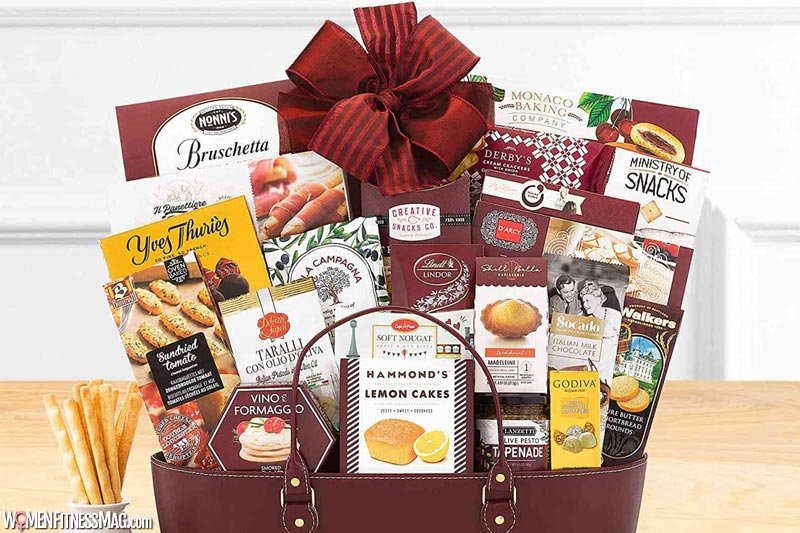 Because it is a healthy gift hamper doesn't mean that the snacks inside it should test bland. You can find treats that are healthy and still taste great. Therefore, you will be sure that the treats you send will be enjoyed while boosting health.
What to Include
Organic Treats

Certified organic snacks should be included in the gift box. They are made from ingredients grown without synthetic fertilizers, insecticides, and pesticides; therefore, they are 100% natural.

Vegan Snacks

Want to make a lasting impression with a loved one who is a vegetarian? Include vegan snacks in your gift hamper.

Low-Carb Snacks

Anyone on a keto or paleo diet will appreciate low-carb snacks as a gift. They are great for those who want to stay fit.

Non-GMO Snacks

A health-conscious individual will enjoy non-GMO snacks. They are clean, natural, and don't contain genetically modified organisms.

Healthy Cookies

Let them enjoy cookies without the guilt. Healthy cookies are low in calories and taste great.

Dried Fruits

Fruits are nutritious, they are packed with the minerals and vitamins required for different bodily functions. Dried fruits can be snacked in between meals.
Conclusion
What is More Precious Than a Healthy Gift Box?
Health is wealth; it is more valuable than silver and gold. A healthy gift box is the most precious thing that you can send to a wellness-conscious individual. It will inspire them to stay fit. Whatever special occasion that is coming in the future, a healthy snack food basket might be just the right gift to send.
Know Someone Who Loves To Eat Well? Healthy Snack Gift Basket Is Perfect For Them
what to put in a healthy gift basket, heart healthy low sodium gift baskets, healthy food to send as gifts, healthy snack gift ideas, gourmet gift baskets healthy gift basket, healthy food gift baskets whole foods, healthy fruit basket, healthy gift baskets for him,