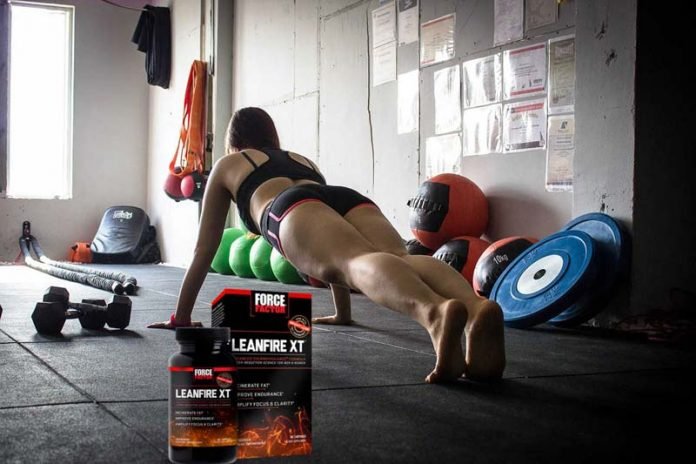 LeanFire XT Review: Improve Your Weight Loss Program : What is it about losing weight that's just so difficult? Why do so many diets and weight loss products fail, and more importantly, why is LeanFire XT different from all the other weight loss supplements on the market?
The problem with virtually all weight loss supplements is that they don't consider the importance of the mind-body connection.
Losing weight is as much mental as it is physical, and with this supplement review, you'll see exactly why it succeeds where so many others fail.
How Does LeanFire XT Work?
Whether your goal is to lose a significant amount of weight over the course of months, or to cut those last few pesky pounds to get the sculpted physique you have always desired, LeanFire XT will help you accomplish your goals by turbocharging your metabolism while giving you the focus you need to stay on track – all without the caffeine crash that is all too familiar with other supplements on the market.
Most fat burners help you lose weight through thermogenesis, or raising your body's temperature. Unfortunately, many of those products fall flat.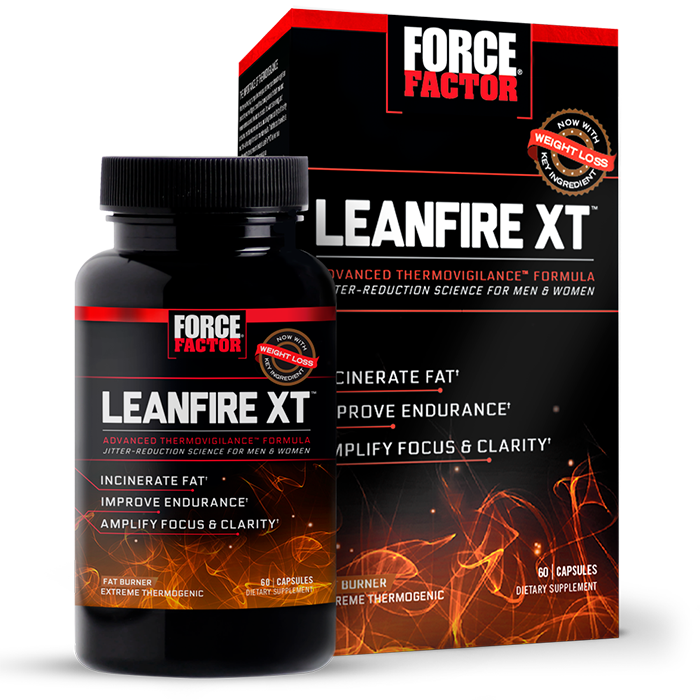 Luckily for you, LeanFire XT rises to the occasion by using a brand new concept in weight loss known as "thermovigilance," a process that helps you burn fat, improve endurance, and increase mental focus without the caffeine crash or jitters you may have experienced in the past. (Check out this LeanFire XT review to learn more about thermovigilance and thermogenesis).
What Makes LeanFire XT Work So Well?
You may be wondering how one supplement can do all of this. It truly is the sum of all its parts. Each and every ingredient was specifically chosen to work in unison to help you meet your weight loss goals.
It combines three proprietary blends, each with a specific part to play in the "Peak Thermovigilance Triplex".
The Fat Incineration Weight Loss Blend:
The Fat Incineration Weight Loss Blend utilizes several powerful ingredients to promote thermogenesis, including a proprietary green coffee bean extract known as Verilean® that was clinically shown to double weight loss over the placebo group in a recent study, green tea leaf extract, L-Carnitine, Cayenne Pepper Powder, and BioPerine black pepper fruit extract.
The Metabolic Mind Matrix:
The Metabolic Mind Matrix helps increase focus with L-theanine and caffeine anhydrous. Caffeine not only boosts metabolism, but helps you focus and gain mental clarity.
Pure Energy Complex:
The last blend provides lasting energy without as much of that horrible post-workout crash or jitters. It achieves this through a blend of TeaCrine® theacrine and yohimbe HCI.
You Can See Even More Results with Force Factor
By now, you should understand why we think LeanFire XT is the best weight loss supplement on the market, but what if you want to reach your physical peak in other areas?
Luckily, the company behind LeanFire XT, Force Factor, has several products you can combine, or stack, for amazing results. Some of these products include:
Pure BCAA:
Force Factor"s Pure BCAA promotes hydration for optimal performance. BCAAs help you recover faster after a workout by optimizing oxygen consumption.
WHEY30:
With 30 grams of protein in every serving, WHEY30 helps your body recover faster and build lean muscle.
Where Can You Find LeanFire XT?
Whether by itself or as part of a stack, you can get your bottle at trusted retailers like Walmart, The Vitamin Shoppe, and directly through the Force Factor website at http://www.forcefactor.com/products/leanfire-xt.
Get your first bottle today for only $69.99, with a 100% 30-day money-back guarantee. If you are anything less than completely satisfied, return the unopened bottle and get refund.
Related Videos about LeanFire XT Review :
How to get motivated to workout & lose weight! | NO EXCUSES
Leanfire XT Diet Pills | Supplement Review
LeanFire XT Review: Improve Your Weight Loss Program
leanfire xt reviews amazon, leanfire xt review 2017, leanfire xt reviews bodybuilding, leanfire xt reviews youtube, leanfire xt side effects, leanfire xt walgreens, leanfire xt before and after, leanfire xt walmart,