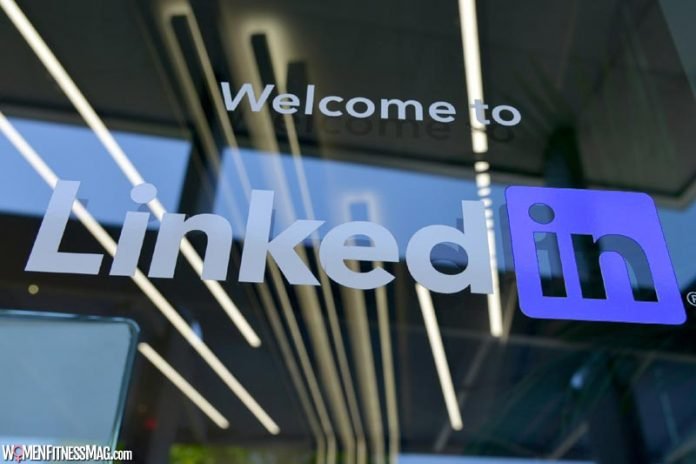 Linkedin Client Building Hacks For Freelancing Housewives: LinkedIn is a behemoth of a platform hosting 250 million active users monthly.
Though a lot of professionals still think of it as a tool for recruitment,  as a freelancer, you can achieve a milestone in terms of acquiring clients.
As a housewife, you do not have much time on your hands to formulate a strategy for social media platforms on acquiring clients.
Thus, in this guide, we have listed a few actionable Linkedin profile tips to help you build a stellar clientele on LinkedIn:
Optimize your profile
To attract relevant clients, the first step you need to take is to update your LinkedIn profile. It means having each section properly portrayed and optimized.
But how does having an optimized profile help you?
Your profile should have all the essential elements that can help the potential prospect understand what you can offer. It lies in conveying your expertise and skills in an easily comprehensible manner.
So, think of your profile as a way of introducing yourself as a freelancing housewife and your offerings correctly, and here is how you can achieve that:
Image: As researches show that a profile with a photo is 14% more likely to be viewed, use an appropriate and professional picture as your display picture.
Headline: You need to give a reason for others to click on your profile, so make sure that the headline you use is in line with your target audience and conveys your expertise.
Summary: Utilize the 2000 characters of the summary as a means of introducing yourself. Treat it as if it is an "about us" section for a company. So, along with writing your skills, including a few pointers regarding your achievements.
Tip: Update the target industry. Let's say you are a freelance makeup professional, so update the industry to "cosmetics".
Expand your network
If you want to reach a wider audience, you need to expand your network. However, while doing so, you need to adopt a few best practices to not seem like a spammer and keep your network restricted to professionals of interest.
Here are a few tips that you can use to achieve this:
Connections: Improve your connections by allowing LinkedIn to access your email list, this will help you connect with people you may already know. Further, update the industry so that you receive connection suggestions of professionals in line with your interests.
4-1-1 Rule: Try to use the 4-1-1 rule as a practice for engagement. It is a set of best practices to engage with professionals over social media platforms and share content that is relevant to you and your interests.
Keep your profile active by constantly engaging with your connections. Linking, sharing, and commenting on their statuses regularly will help you to get noticed.
Join groups
If you are trying to build a network of like-minded professionals, joining groups and forums on LinkedIn is the best way to go about it.
If you are a freelancing female, you can join groups that can help you connect with potential clients.
However, make sure you engage in discussions on these groups to gain exposure to professionals in the groups.
Further, make sure that you follow the guidelines distributed by the administrators to create the right impact.
Messaging
As you will be reaching out to potential clients, you need to make sure you utilize the messaging feature correctly.
It is important to note that nobody entertains unwanted messages on social media platforms, so only make contacts with professionals who are seeking your services and keep it restricted to your target industry.
Also, while sending requests to professionals, use the "add a note" feature to personalize your request with a message.
Conclusion
Similar to other social media platforms, you need to actively participate on LinkedIn to gain an audience and attract potential clients. This task can be achieved simply by spending a half-an hour daily on this platform in a dedicated fashion. Make sure that you make most of this time by reaching out to the right people with the right words.
Related Videos about Linkedin Client Building Hacks For Freelancing Housewives :
How to Use LinkedIn to Get Clients – LinkedIn Lead Generation (LinkedIn Marketing)
LinkedIn for Freelancers: How to Make it Work For You
6 Steps To Attract More Clients On LinkedIn
LinkedIn Dos and Don'ts for Freelancers
Linkedin Client Building Hacks For Freelancing Housewives
How to get clients as a freelancer, Upwork client account, How long to build freelance clients, Upwork ID, Upwork profile, How to get clients as a freelance web developer, How to get graphic design clients online, How to get first freelance clients,