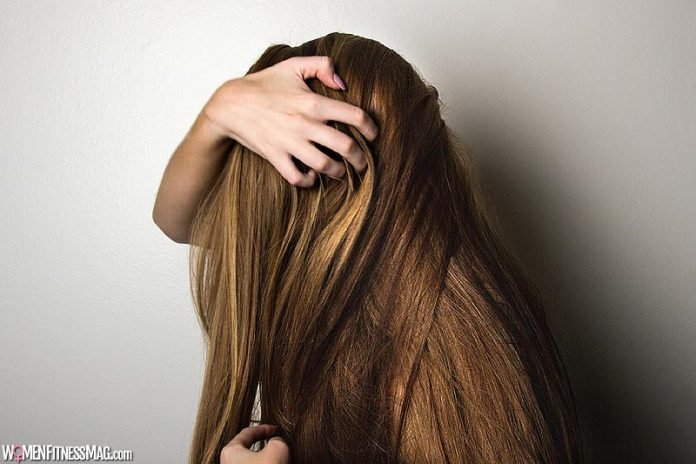 Why Balayage Highlights are so popular? The hand-painted highlights are very popular these days. The Balayage technique gives your hair a natural sun-kissed look. Balayage creates a natural and soft gradient of lightness along the hair strand, starting from a slightly deeper color closer to the scalp and lighter shade towards the ends.
The natural and modern effect with the subtle transition between the selected hues is mesmerizing. There are numerous shades to add to your hair, it could be brunette, blonde, red, or any other color. It transforms your hairdo into a refined style. A seamless blend from a dark tone to the lightest.
Since its purpose is to give you the look of naturally out-grown roots, it requires less maintenance than other hair colors. Now you can achieve the Balayage look with seamless clip in hair extensions. As clip-in hair extensions are easier to place in your hair and are made from 100% natural Remy human hair, no one would be able to tell that you are wearing hair extensions. They give your hair natural volume and length, according to your liking.
Just like Balayage highlights can be customized, the clip-in extensions can also be modified. You can buy personalized extensions according to your requirement. The length, volume, color, and texture can all be customized to your facial features. The variations you can find are so convenient. You can get short balayage clip-ins for girl's night out or lengthy ones to go with your dress to a wedding. Heads will turn, seeing you with a new hairdo on every occasion. These trendy clip-ins will keep you in the limelight. You can experiment with color and a new length with no dye, no damage, and no commitment.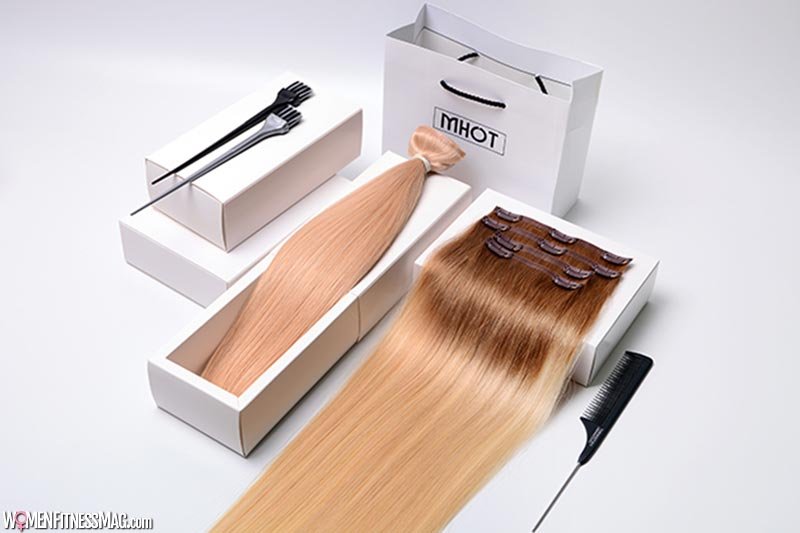 No hassle of running to the salon every 6 to 8 weeks and getting your roots re-done. These are easy to install and a prompt way of getting a transformation in minutes. Say you get a call from your friends that they are in town and want to get together for drinks. You have the perfect dress to wear but never got a chance to upgrade your hair in awhile. Being a mother of two hyperactive kids isn't an easy thing to do. Going out and about all week and taking time out for yourself is a chore. A hair makeover may have been the last thing on your mind. But when it comes down to going out with the girls, it's IMPORTANT. You have to look good and your hair is the first thing everyone's going to notice. When you have good looking hair, you feel confident and top of the world.
Having these handy, trendy hair clip-ins is going to be a blessing. Just choose an outfit according to the venue and balayage hair clip-ins to match your dress. AND VOILAAA…You are ready to go.
When you get back from the party, these detachable clip-in extensions are easily removable, saving your time and energy.
You can rock a new look every weekend and have people wondering how Karen is so up to date on her fashion, despite of having kids and a house to run. Carry beach waves or the sleek straight hair look with confidence. Just stun those people and have them guessing. You can flair the extensions with a hot rod and change the styling.
Having naturally voluminous and silky highlighted hair is just a step away and no need to get your hair dyed. Your hair remains damage-free when no chemical is used for the hair transformation. No need to shorten the hair length or wait for your hair to grow to attain the required length. You can add more volume by adding extra strands and a little style. The clip-ins are better than keratin hair extensions and the tape-ins as they don't require time to time maintenance. Once you get a hang of these, then you can place these in your hair in no time.
Related Videos about Mesmerizing Balayage Highlights with Clip-In Hair Extensions :
AFFORDABLE CLIP IN EXTENSIONS ARE BACK?! Summer Balayage Hair Tutorial | Mhot Hair Review
How To – Blend In Extensions The Right Way – Using Balayage Clip-in Extensions!
Balayage Clip-in Extensions – 1 Hair Stop
Mesmerizing Balayage Highlights with Clip-In Hair Extensions
balayage clip in hair extensions, ombre hair extensions clip in, ombre hair extensions clip in human hair, balayage hair extensions before and after, balayage sew in hair extensions, balayage hair extensions amazon, ombre clip in hair extensions for black hair, dark brown to blonde balayage hair extensions,