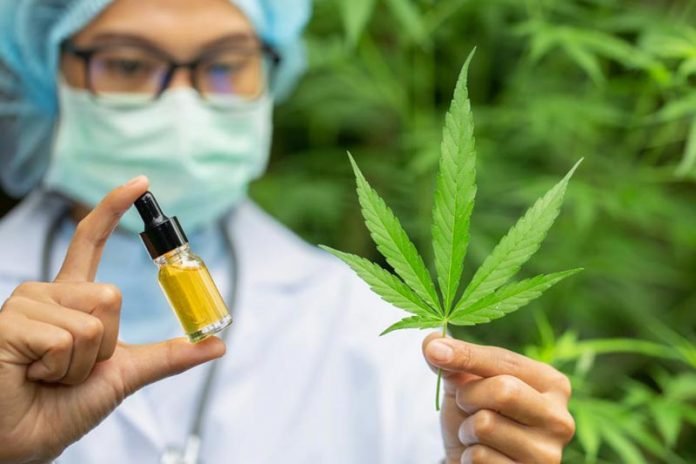 Must To Know Facts About THC Free CBD Oil : Do you know which is one of the most popular and controversial cures for many health conditions in the past few years? You have probably heard a lot about it related to treating cancer, depression, anxiety, ms and many other conditions. – Most of you must have guessed it right – it's the CBD oil and all CBD products. You might have searched for CBD gummies near me. However, lately, it is mentioned THC free CBD oil in the news. Well, let's find out what is it.
CBD and THC
CBD vs. THC. When it comes to the Cannabis plant, the biggest misunderstanding stems from THC vs. CBD. These two powerful substances are similar, and at the same time very different. Both are cannabinoids or whole-plant hemp extracts. The medical abbreviation CBD stands for cannabidiol and it is known to give the healing effects. The THC on the other hand or tetrahydrocannabinol is another cannabinoid that comes from the Cannabis plant and is responsible for the psychoactive effects or the feeling of getting high. THC's scientific name is delta-9-tetrahydrocannabinol. There is also a cannabinoid called Delta-8, which is short for delta-8-tetrahydrocannabinol. It can cause effects similar to regular delta-9 THC, but they will be much less potent, making it very popular. You can now buy delta 8 online should you wish to try it.
It is the combination of both cannabinoids in the proper ratio makes the CBD products effective. However, the level of THC in the CBD oil needs to be kept low in order to avoid the psychoactive effects. It is regulated at 0.3% or less. This means that usually, one can't go without the other.
What is THC Free CBD Oil?
Even though most CBD products contain THC. Keeping it at a low level, there are also some products where you can't find any THC. These are THC free CBD products. The main reason why manufacturers started making this THC free CBD oil was that many people like to use CBD oil without the effect of getting high. In that way, users can get the therapeutical benefits from marijuana and avoid the psychoactive side effect.
Furthermore, the THC is often considered to be a recreational controlled substance and the CBD – a therapeutic substance. Also, in many places the THC is illegal, therefore many people prefer to try the THC free CBD oil.
Benefits of THC Free CBD Oil
Having all this mind, you are probably wondering why should you try the THC free CBD oil before any other full-spectrum CBD oil or CBD product. One thing to consider is that the CBD oil that contains zero percent of THC has no smell, taste or color. For that reason, it might be convenient to take CBD edibles with your food or drink. Moreover, THC free CBD oil might be the best choice for you if you get occasional drug tests. There is no 100 % guarantee that the test won't show the CBD, but it is very likely, considering that there is no THC.
Even without the tetrahydrocannabinol, CBD oil gives many health benefits in treating the side effects of different therapies for cancer, ms, depression, sleep deprivation, etc.
Today CBD is legal in some federal states and available for sale. If you are looking to buy a THC free CBD oil, the best way to go about it is to search for online sellers. There are many authorized manufacturers and sellers, you just need to choose the best one. In order to do that, make sure that the products sold are tested by a third-party lab, check the methods of extraction of CBD used by the manufacturers and of course check the level of THC. For those of you who would like to try the regular CBD, make sure that the level of THC is not higher than 0.3%. The best advice you could get is to also consult a doctor and have in mind the side effects of any medication you take.