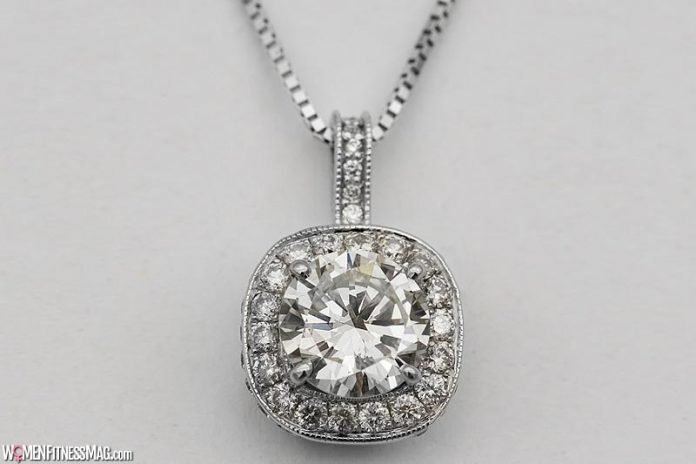 Occasions To Use Moissanite : Moissanite is a lot more common than you may think. They are also mistaken for diamonds since they look very similar. However, there are a few major differences when comparing these gems.
One of the main benefits of Moissanite is that it is lab-grown which means it is more readily available. The increase in supply has resulted in more affordable prices when it comes to these precious stones.
Every person wears jewelry for a different reason. Some enjoy wearing jewelry so that people can admire or notice them. Others do it to make them feel loved and special. There are also many different occasions as to why people wear jewelry. For this reason, it often makes sense to invest in more affordable options to have jewelry to wear for all types of occasions. This is when you need Moissanite jewelry. Moissanite is a stunning affordable alternative to diamonds. Find out all you need to know about moissanite vs diamonds here.
What Can You Use Moissanite Jewelry For?
Below are just a few examples of the different types of occasions that you can use these precious stones for:
An Anniversary Gift
When you commemorate special days such as a birthday or anniversary, these gifts require special input. Think about buying your significant other a gift that will make them proud and happy. A Moissanite bracelet is ideal for these types of occasions. Moissanite provides brilliance and great fire, ideal for these special occasions.
Wedding Occasions
Some people choose wedding rings according to the skin color of the bride. If she is fair you should probably choose white gold. For a dark-skinned bride, yellow gold would be more appropriate. In either of these cases, a Moissanite engagement ring can be an excellent option. More importantly, Moissanite is available at affordable prices, which can be great for those on a tighter budget.
Commitment
The start of a new path or journey is usually something requiring commitment. A Moissanite pendant or ring is an excellent gift to show your commitment. Moissanite offers better choices than diamonds since it is a lot less expensive. More importantly, it provides a few qualities that are similar to diamond jewelry. These stones are long-lasting and at far more affordable prices.
Informal Occasions
you can gift Moissanite jewelry to other people at your discretion. It doesn't always need to be special occasions or special days. It may be really fun to surprise a friend or loved one with a Moissanite jewelry piece. It is now possible to achieve these acts of kindness without having to spend lots of money. A Moissanite piece could be the perfect gift for a special friend.
Birthday Parties
If you have a birthday party planned for your daughter, a Moissanite necklace or bracelet could be an excellent present. Kids love to wear jewelry and play dress-up. With Moissanite, your little one can play dress-up with different designs and colors.
When buying Moissanite jewelry, you are getting great value for money. Unlike many other materials, Moissanite pieces are affordable. It is possible to find many different Moissanite bracelets, necklaces, or rings at very reasonable prices. This is a gemstone that can suit many different occasions. Think of special occasions or events that a Moissanite piece could make for the perfect gift.
Related Videos about Occasions To Use Moissanite :
Occasions To Use Moissanite
moissanite rings, moissanite vs diamond, moissanite problems, moissanite price, moissanite engagement rings, moissanite vs diamond side by side, moissanite stone, moissanite price vs diamond,