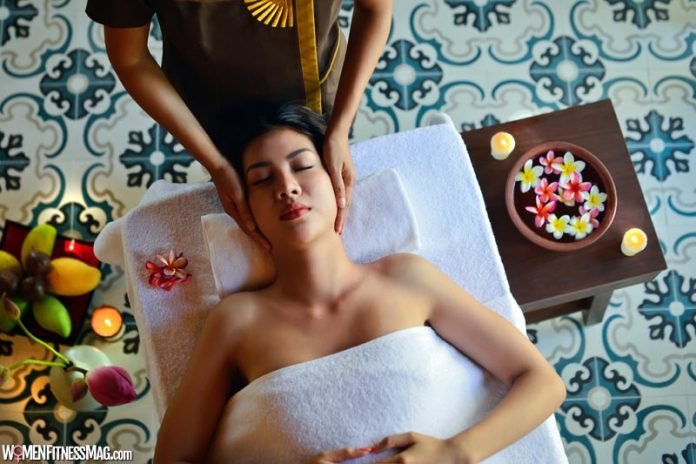 Planning to Open Your Own Spa? Are you thinking about opening up your own spa? If yes, then you should have at least the basic knowledge about the industry including its rewards and challenges along the way.
There will be obstacles that you may encounter before you open up your own spa-like looking for the right location with the right market, looking for the right spa equipment, licensing requirements, and of course, finding good employees for your spa.
Your Guide in Opening Your Own Spa
Make sure that you have written your own business plan


Writing a business plan is very important when it comes to managing your own spa. Your business plan will serve as your guide in helping you go to your destination and ensure that every plan and priority are organized.

Create that brand that you want for your spa


Start off with the most exciting part—don't worry it'll be simple. Choosing a corporate name and building your identity to create your company are necessary first moves. You will decide what you want to be named, how you will communicate with your clients and will define how you want to be physically portrayed.

Determine the spa services that you want to offer to your customers


To define a business like a spa, they must provide at least two of these services to spa-goers:

Massage treatment services
Body therapies which usually includes salon services and hair removal

If you have a limited background with the company, there is a high chance that you will be needing to hire an employee or even seek another partner for the business. Thus, it is important that you need to know your business for yourself.

Research state and municipal permits you'll need to qualify for and any extra training you'll need to undergo in order to provide the services you like. For assistance, our course, The Ideal Spa Menu, will teach you how to optimize benefit. View video from expert Lisa Starr, for important COVID-19 pandemic service menu considerations.

Determine the spa equipment that you will be needing for your spa business


The services that you will offer, including the location of your spa, should dictate the equipment that you should be using before you start operations. If you are to operate a day spa, the services will usually include showers and lockers for the guests, well equipped bathrooms with nice and durable restroom partitions, and soundproof rooms especially if you plan to offer very relaxing massages. Other spa equipment that you can include are:

The type of massage tables/chairs that you will use;
The linens, washers, and dryers for linens;
Some hot towel warmers, storage for eye and face masks, shower supplies (such as soap, shampoo, conditioners);
Some massage oils, incense, candles, and essential oils,
Basic office equipment, like a front desk, chairs, and point-of-sale devices;
Basic reception area furniture,
An ottoman for your pedicure services;
A stool for the esthetician;
Some wax warmers, hair removal lasers, exfoliating devices/pumice stones, or a Jacuzzi or other hydrotherapy tub or shower

Conduct a detailed study into your unique role in the market. Determine what tools you need when your company starts, and find out what other items you'll need later on.

Determine the marketing strategy that your spa business should do


A few good ways to reach customers are:

Consider studying digital marketing
Social media can come to mind first because it's a perfect way to spread a message. Promotions on Facebook and Instagram include exclusive offers or referral codes that draw consumers' interest and extend their reach.
Consider doing print marketing
Print marketing: You may also put advertisements in local newspapers to remind consumers about your day spa.

Make sure that you chose a strategic location for your spa business


Choosing where to place your company is desirable. Choosing your location—what kind of neighborhood you would blend into personally—sets up your spa business. Some factors to consider when you are looking for the right location for your spa business are the following:

Foot traffic in the area
Available parking spaces for you and your customers
Who your competitors are around the area
What the surrounding businesses are
Does the area have the kind of clients that you want?
The zoning of your target location

There are towns and cities in the United States that will not allow you to open a business when it is within a residential area. You should try to research all of these while you are getting your license to see what the rules are in place in your target location.

What type of financing should your spa business get?


You are planning to open a salon. You've surveyed the target demographic, writing a proposal, and have a passion for helping customers feel better about themselves.

Now we need to decide how to finance an alternative dream.

There are numerous strategies when it comes to raising capital for your business. Some people fund their own business and/or use personal loans to help their business get started. Others go directly to credit card debt.

To determine for themselves, our readers can visit the US Small Business Administration site for more information on small business.

You will need a corporate accounting account to set up separate accounts for business and personal expenses.

Consider having lockers in place in your spa


As customers are concerned with their online security, they are also concerned with their physical security.

Provide shower rooms or cubbies for the front desk employees so they can keep an eye on clients while they get personal treatments. You would make sure the clients don't need to change in the toilets or in a designated changing place.

See to it that you hire, train, and retain good staff


We rely the most on the "pivotal" factor of launching a new spa last. The spa industry is experiencing significant change and expansion. There are more workers than ever working in day spa jobs, but there are still record numbers of spa, nail, and salon job vacancies.

Getting the right and good staff for your spa business is crucial to its success that's why it is important that you choose wisely when you hire them.
Related Videos about Planning to Open Your Own Spa?
How to Start a Day Spa (Beauty Therapy) Business from Scratch (2020)
Becoming a 7-Figure Spa Owner and Spa Retail
How I Opened My Spa (including how much I spent!)
Opening a Med Spa Step-by-Step
Planning to Open Your Own Spa?
opening a spa checklist, how much does it cost to open a spa, spa license requirements, how to start a spa with no money, do you need a license to open a spa, how much money do i need to open a spa, how to start a spa business at home, how to start a spa business, Planning to Open Your Own Spa?