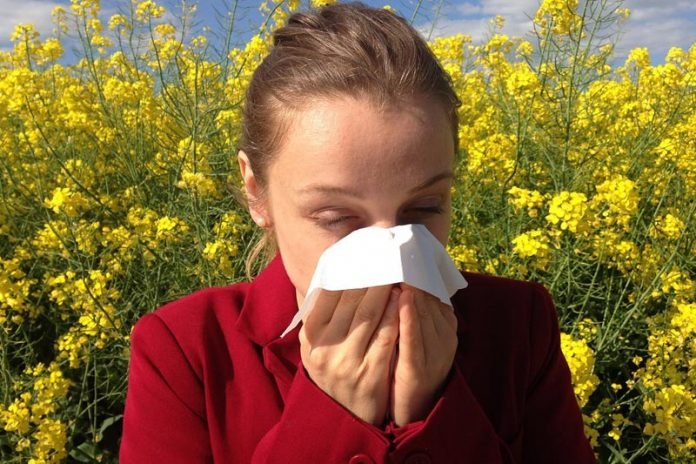 Some Tips to Treat Allergies : When treating allergies, the options depend on the allergen. Allergy Asthma & Immunology Institute helps you identify allergens and find the right treatment for your symptoms. Once the allergen has been identified, a doctor will advise their patient to avoid exposure to the allergen.
The following are some of the most common remedies for allergies:
Minimizing Exposure to Allergens
The simplest and most effective way to deal with allergies is to reduce exposure to allergens. The following are some of the most common allergies and their triggers:
Food allergies
These allergies may be triggered by eating certain foods. Once the exact food has been identified, the patient is advised to avoid eating it.
Animal Allergies
Some patients may be allergic to certain animals. They are advised to keep pets outside and minimize contact with them.
Hay Fever
When the pollen is too high, hay fever may be triggered. Patients should stay indoors or away from grassy areas to avoid the allergy.
Using Allergy Medication
Mild symptoms of allergy may be treated with prescription medication. It is important to get the opinion of a doctor before buying any allergy medication. The following are some of the most common allergy medications:
Antihistamines
These are the most common medication options for allergies. They may be used to control symptoms of allergies or to prevent them. If a patient expects to be exposed to allergens during the day, they may take the medication in the morning. They are available as eye drops, tablets, capsules, cream, and nasal sprays.
Lotions and Creams
Certain creams and lotions may be used to treat allergic reactions. Most of them can be bought over the counter. They may help to reduce irritation, itchiness, or inflammation.
Decongestants
Allergic reactions that cause blockage of the nose can be treated with decongestants. Decongestants may be taken as liquids, nasal sprays, tablets, or capsules. They are used for short periods.
Steroids
These treatment options are used to reduce inflammation. They may be used as; inhalers, creams, eye drops, or nasal sprays. Most of the mild ones may be bought without a prescription.
Desensitization
Immunotherapy, also known as desensitization, may be a good option for those who struggle with severe allergies. They are often used as a last resort after other treatment options fail.
With this option, a small dose of the allergen is given to the patient occasionally over several years. The allergen may be administered as an injection, tablet, or drops. It should be administered by a qualified doctor. The treatment is meant to help the body get used to the allergen.
Anaphylaxis
Some people experience life-threatening symptoms of allergies. If a patient's life is at risk because of allergic reactions, they are given injections with adrenaline to alleviate the symptoms. It is advisable to seek emergency medical help immediately. Failure to seek medical attention on time may lead to death.
Even though natural allergy treatments cannot replace allergy medication, they make it easy to live with allergies. They may be used along with medication. Some of the most common non-drug allergy treatment options include using dust mite pillowcases, and dehumidifiers for allergies. It also helps to keep the environment free of allergens and avoid allergy triggers. Do not use allergy medication without seeking the opinion of a doctor.
Related Videos about Tips to Treat Allergies :
Natural Allergy Remedies
Herbal Remedies for Allergies
Allergy Symptoms & Treatments : How to Cure Dust Allergies
Dr. Oz Compares the Symptoms of a Cold and Allergies
Allergy | What Are The Symptoms Of Allergies?
Related Infographics about Tips to Treat Allergies :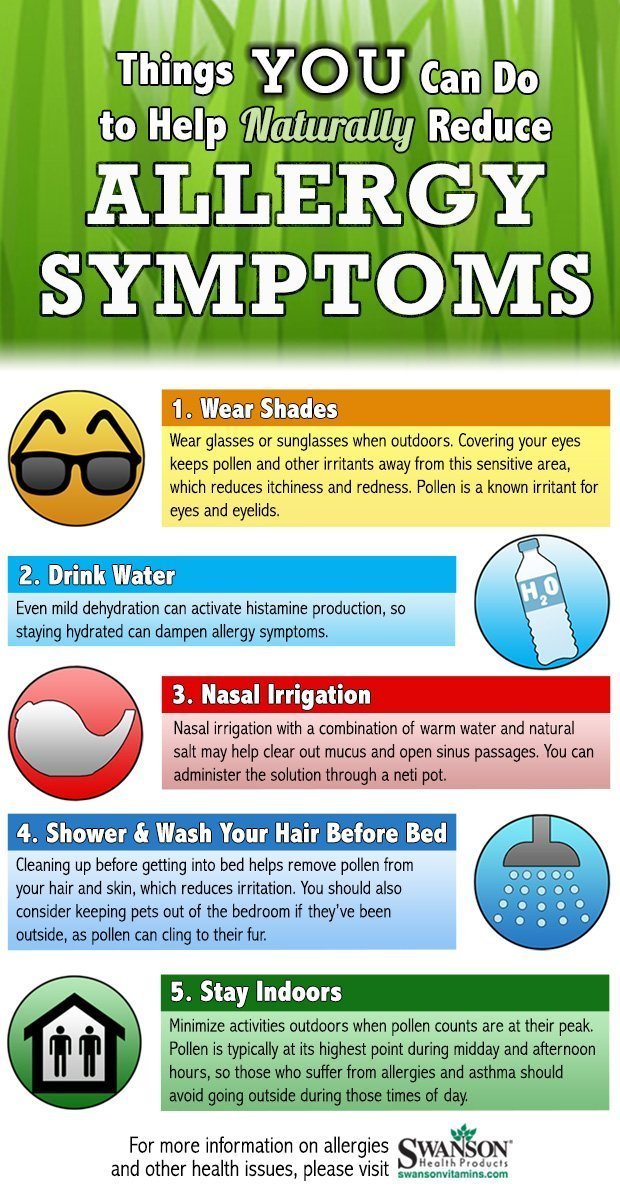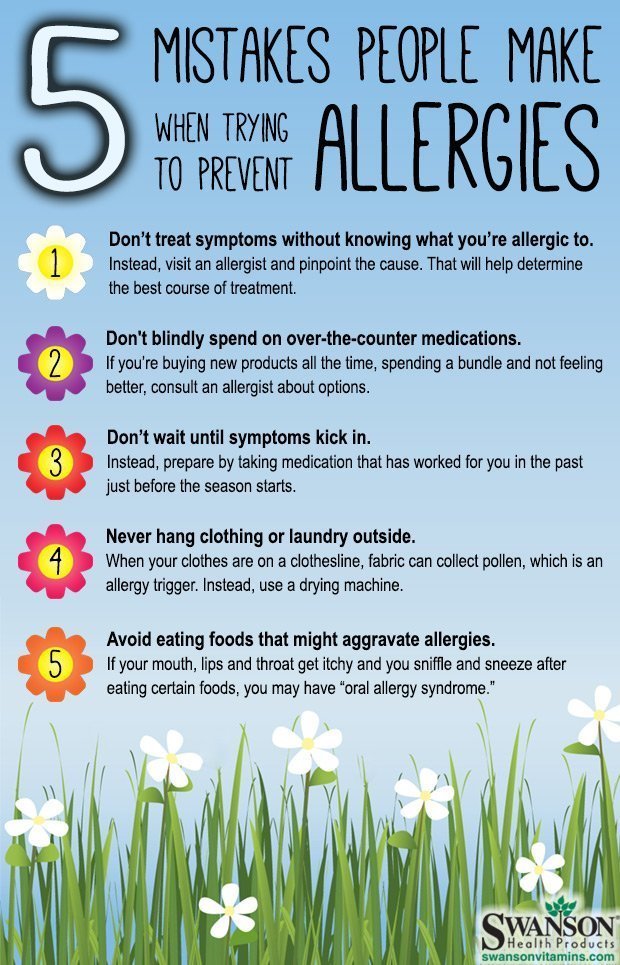 Some Tips to Treat Allergies
allergy treatment at home, how to stop allergies immediately, how to get rid of allergies forever, apple cider vinegar for allergies, food allergies treatments, nose allergy home remedies, how to help allergies, allergy treatment medicine,