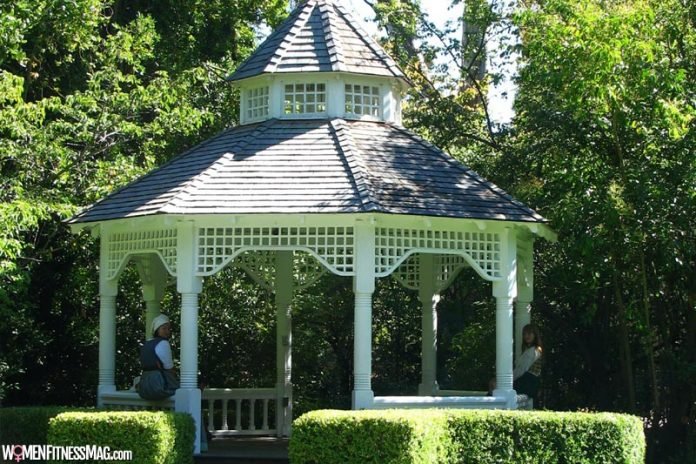 The Best Outdoor Brands for Your New Gazebo : Homeowners with spacious backyards can benefit from installing a gazebo. These outdoor structures provide a gathering place for homeowners and their guests, with many models providing protection from the sun's rays, insects, and inclement weather.
Gazebos have two common model types: soft-top gazebos with fabric roofs, and hard-top gazebos with roofs made from steel or equivalent materials. Companies also offer a variety of benefits, such as selling installation services, including accessories as part of the package, and selling directly to customers. For homeowners seeking a durable, pleasant gazebo to enhance their backyard, we recommend one of the vendors below.
Sojag Products
Sojag by ShelterLogic specializes in gazebos as well as parts and accessories to maintain and enhance them. Their twenty models of hard-top gazebos utilize galvanized steel for their roofs. Sojaj's eight models of soft-top gazebos offer either polyester or PVC-treated polyester for their roofs. Sojaj also offers eleven models for solariums for those seeking a degree of protection from the elements and insects. Some models come with included accessories such as mosquito netting and ceiling hooks. Sojaj can also coordinate installation services for Canadian customers.
Abba Patio
Abba Patio creates and sells a variety of products designed to enhance backyards, lawns, and gardens. Abba Patio sells both soft-topped and hard-topped gazebos. Abba Patio also sells canopy gazebos for those seeking a gazebo solution requiring little setup or maintenance. The more advanced gazebo models include a variety of features such as mosquito netting, zippered mesh sidewalls, and resistance to fire, water, and UV rays.
Sunjoy specializes in selling gazebos, though they have some patio-related merchandise on their company webs site.  Most of Sunjoy's gazebos have frames made of cedar wood, though their pop-up gazebos have a rust-resistant steel frame. Sunjoy's hard-topped gazebos include built-in ceiling hooks. One of Sunjoy's soft-top gazebo models includes LED lights and Bluetooth compatibility in its steel frame. And Sunjoy's company web site includes a page to simply the process of identifying and ordering replacement parts.
MasterCanopy
MasterCanopy sells both gazebos and canopies. MasterCanopy also offers customization to their products. MasterCanopy's gazebos come in both soft-top and hard-top varieties. MasterCanopy's soft-top canopies have aluminum steel frames, and the hard-roof top canopies have iron steel frames. Most of the gazebo models offer resistance, such as soft-top gazebos having UV resistance or hard-top gazebos resistant against fire. MasterCanopy offers a "Lowest Price Guarantee"; the company prides itself on creating all of its own products and shipping directly to customers.
Coolaroo
Coolaroo sells both outdoor fixtures – such as gazebos and umbrellas – and pet products for outdoor pets. Coolaroo's three gazebo models are soft-topped. Coolaroo's Butterfly gazebo is designed for simplicity of installation and maintenance. The Isabella gazebo is designed for resistance to weather and providing the maximum area of shade. The Aurora gazebo offers the most UV protection of the three models and is available in three colors.
Because backyards vary in size, style, and other external factors, gazebos are not a one-size-fits-all product. However, it is vital for homeowners to find a company that provides both a quality product and customer service. The companies featured in this article are a great starting point for homeowners in the United States of America and Canada, with some vendors serving additional countries as well. We advise that potential customers familiarize themselves with the company's FAQ and allocate funds for spare parts to anticipate repairs instead of reacting to them. The less time homeowners have to worry about installation, maintenance, and quality, the more time they will have to enjoy their new gazebo.
Related Videos about Gazebo :
Best Gazebos 2020 | Gazebo Reviews and Buying Guide
Gazebo: Best Gazebo 2021 (Buying Guide)
Gazebo: Top 5 Gazebos (Buying Guide)
The Best Outdoor Brands for Your New Gazebo