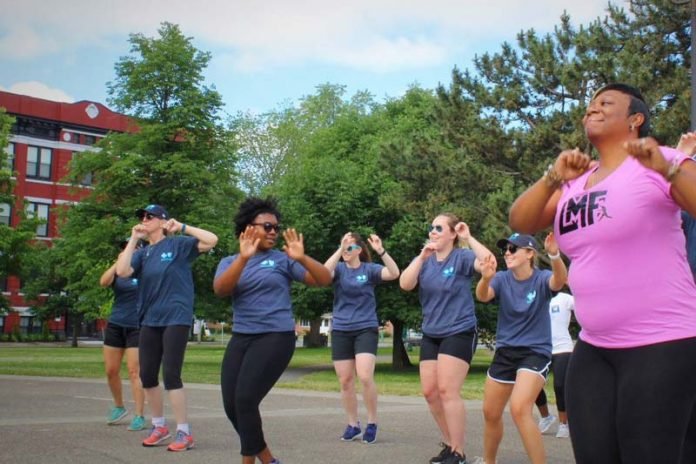 The Most Fit Cities in the US : Does the place that you live affect your fitness? According to research, the city that you choose to live can have a big impact on your wellbeing and health. Here are the healthiest cities in the US:
Denver, Colorado


This city is known for its spectacular vista of the Rocky Mountains. However, it is among the healthiest cities in the whole of the USA. In terms of fitness, this city ranks fourth in the country. The analysis metrics include the number of people who participate in physical activity as well as the number of trainers and clubs per capita.

Honolulu, Hawaii


The beaches and breezes in Honolulu might be a tourist's dream but the residents also love it there. With a favorable climate all year round, people can partake in physical activities and enjoy the outdoors, making it easier to stay fit. Moreover, the residents of this city have access to healthy food, which they can buy in the farmer's market.

Scottsdale, Arizona


This city has a high number of adults who participate in physical activity. Moreover, you will find many recreational centers and fitness clubs in Scottsdale. If you cannot afford to join such facilities, you can still keep fit. You do not need a gym membership to be healthy. You can always hike through the woods or take walks to and from work.

San Francisco, California


This beautiful city takes the number one sport when it comes to fitness. With a fantastic food scene and beautiful weather, San Francisco is a wonderful place to live. You can live in nearby San Antonio luxury apartments such as Residences at the Village, which have indoor gyms.

When looking for housing such as Aventine apartments, you should make sure that they are close to a gym or park where you can exercise. San Francisco received a high ranking in terms of green space, which considers the possibility of hiking, quality of parks, and the presence of walking trails.

San Diego, California


This city ranks high in terms of fitness and food, which means that the residents have access to healthy food and many fitness facilities. The scenic walking trails and waterfront in San Diego encourage the residents of this city to remain active into their old age. Cities need to make it easier for their residents to remain healthy. San Diego does this by providing plenty of walking trails, making it easier for residents to stay active.

Irvine, California


Located in Orange County, this city is one of the three Californian cities that have secured a spot on this list.  With the second-highest number of adults that are physically active and a low number of premature deaths, this city promotes a very healthy lifestyle.

Burlington, Vermont


Located on the scenic Lake Champlain shore, Burlington makes it to the list of fittest cities thanks to scoring high in the fitness and healthcare categories. The residents of this city have put their city on this list by consuming many fruits and vegetables. Of all the cities that made it to the list, Burlington has the highest number of people that consume vegetables and fruits.

Washington, DC


The capital of the USA is slowly becoming a runner's paradise. This is because it has the most running trails per capita out of all the cities that were surveyed. The running trails make it easy for residents to remain physically active.
Conclusion
If you want to lead a healthier lifestyle, you should consider moving to one of the above cities. Not only will it be easier for you to find healthy food but you will also find it easier to exercise.
Related Videos about The Most Fit Cities in the US :
Top 10 Fittest Cities In America
The Title For America's Fittest City Goes To…
Related Infographics about The Most Fit Cities in the US :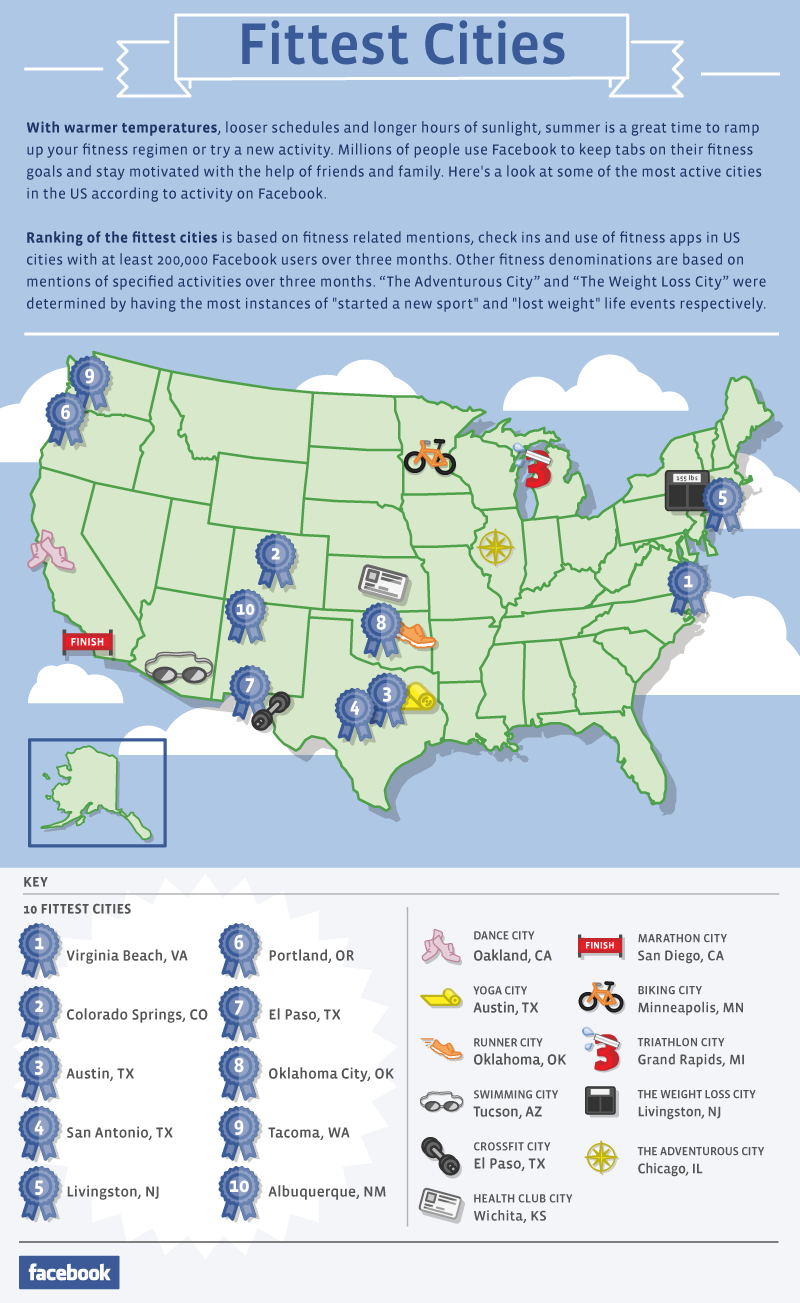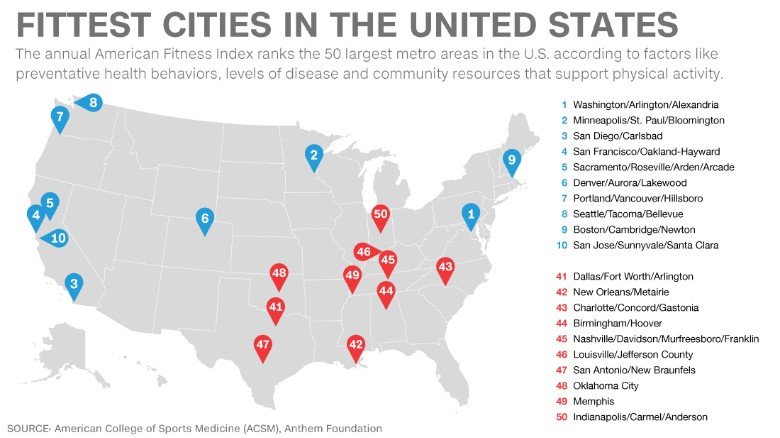 The Most Fit Cities in the US
fittest cities in the us 2018, fittest cities in america 2017, fittest cities in america 2018 list, fittest cities in the world, fittest city in america 2018, healthiest cities in america 2018, most active cities in the world, healthiest cities in the us 2018,